Nevada Brothel Owner Dennis Hof Dead at 72, Status of Raiders-Themed Cathouse Uncertain
Posted on: October 17, 2018, 10:30h.
Last updated on: October 17, 2018, 01:04h.
Dennis Hof — America's most famous legal pimp — is dead at the age of 72.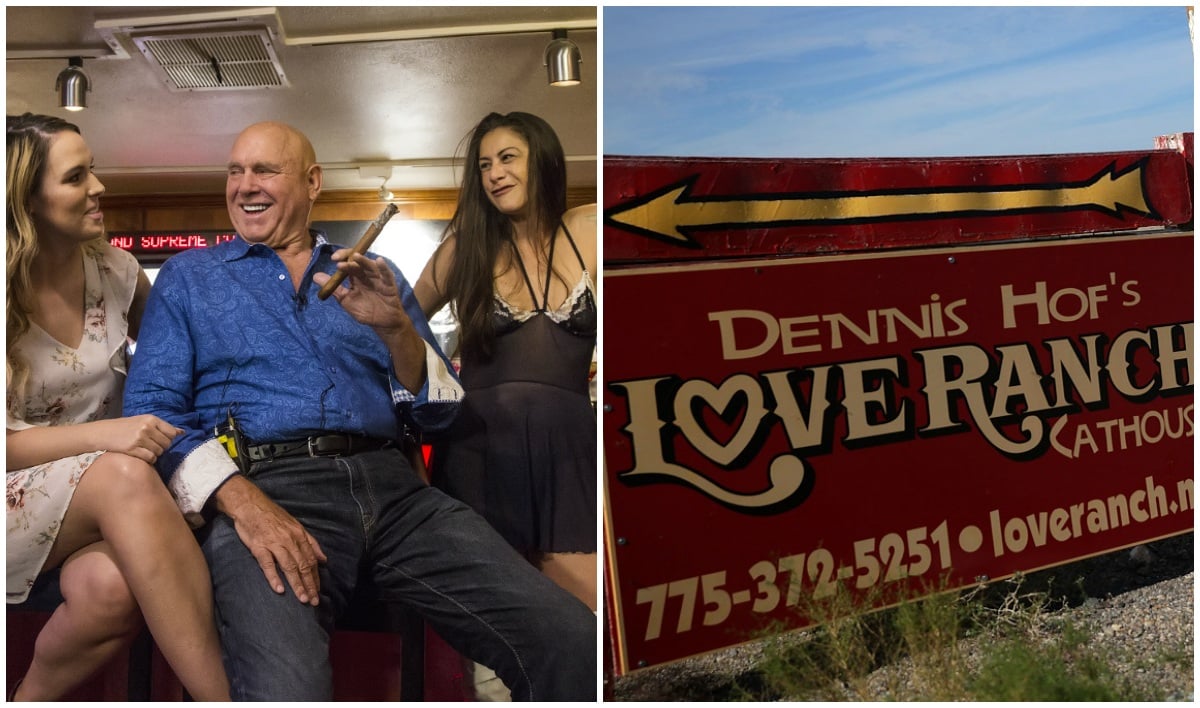 The news came as a shock to those closest to him, as the longtime Nevada brothel owner had just recently celebrated his birthday with a star-studded bash that included such names as pornstar Ron Jeremy, former Arizona sheriff Joe Arpaio, political figures Roger Stone and Grover Norquist, and Hof's longtime partner Heidi Fleiss. Hof was a state Assembly candidate running on the GOP ticket in District 36.
"He said it was the best night of his life, which makes this really bizarre," Jeremy said of Hof's October 14th birthday party at his Carson City Bunny Ranch. After the Sunday affair, Hof and friends traveled south to his Love Ranch just north of Pahrump where he would die.
Jeremy and brothel worker Dasha Dare found Hof naked in his bed around 11 am PST on Tuesday. Dare said she was with him the night before, and he was alive when she left his room in the early hours of Tuesday morning.
This came as such a shock," Jeremy told reporters. "People love the living daylights out of the guy. You don't think of an American pimp being a teddy bear, but he was."
Hof's cause of death remains uncertain. All of Hof's brothels are closed today, as he was the sole license holder for the facilities.
Raiders Brothel
Like many businesses in Nevada, Hof had hoped to capitalize off the Oakland Raiders relocating to Las Vegas for the start of the 2020 NFL season. Hof said he would build the world's first sports-themed brothel some 25 miles north of the Strip in Pahrump.
"What we're envisioning is girls in Raiders cheerleaders outfits, and sports memorabilia all over the walls," Hof explained in March 2017. "Las Vegas has the worst illegal hooker problems in America, and now they've got a legal alternative." Hof said his Raiders-themed venue would offer discounts for players and team personnel.
NFL Commissioner Roger Goodell was opposed to allowing any team from calling Las Vegas home, due to the city's widespread legalized sports betting. Nearby legal prostitution didn't help.
Prostitution is illegal in Las Vegas and throughout Clark County, but it's permitted in 12 of the remaining 16 counties in Nevada. Just 60 miles from downtown Las Vegas are four legal brothels, including Hof's Love Ranch.
Odom Connection
Hof last made major celebrity headlines when former NBA player Lamar Odom nearly died at the Love Ranch. The Las Vegas Review-Journal reports Hof died in the very room where Odom overdosed in 2015, eerily on October 13.
Odom was found to have cocaine in his system, but he wasn't charged after authorities said his stomach had metabolized the illegal drug and it would be difficult to prove beyond a reasonable doubt that he was impaired by the drug during the incident. No cocaine or drugs were found in Odom's room.
With the help of his ex-wife Khloe Kardashian, Odom sought treatment and has since claimed to be sober. Gossip sites recently reported that he was kidnaped by bookies for outstanding gambling debt, but the tabloid stories were denounced by Odom who responded, "I also got lost in a rabbit hole together with my kidnapper, Rapunzel and the seven dwarfs saved me!"
Similar Guides On This Topic
Latest Casino Stocks:
Retrieving stocks data...
Retrieving stocks data...
Retrieving stocks data...
Retrieving stocks data...
Retrieving stocks data...