Nebraska Skill Gaming Casino Operators Face Criminal Charges
Posted on: February 6, 2023, 10:57h.
Last updated on: February 6, 2023, 11:22h.
Nebraska skill gaming operators who run several "casinos" in the North Platte area have been arrested on state charges.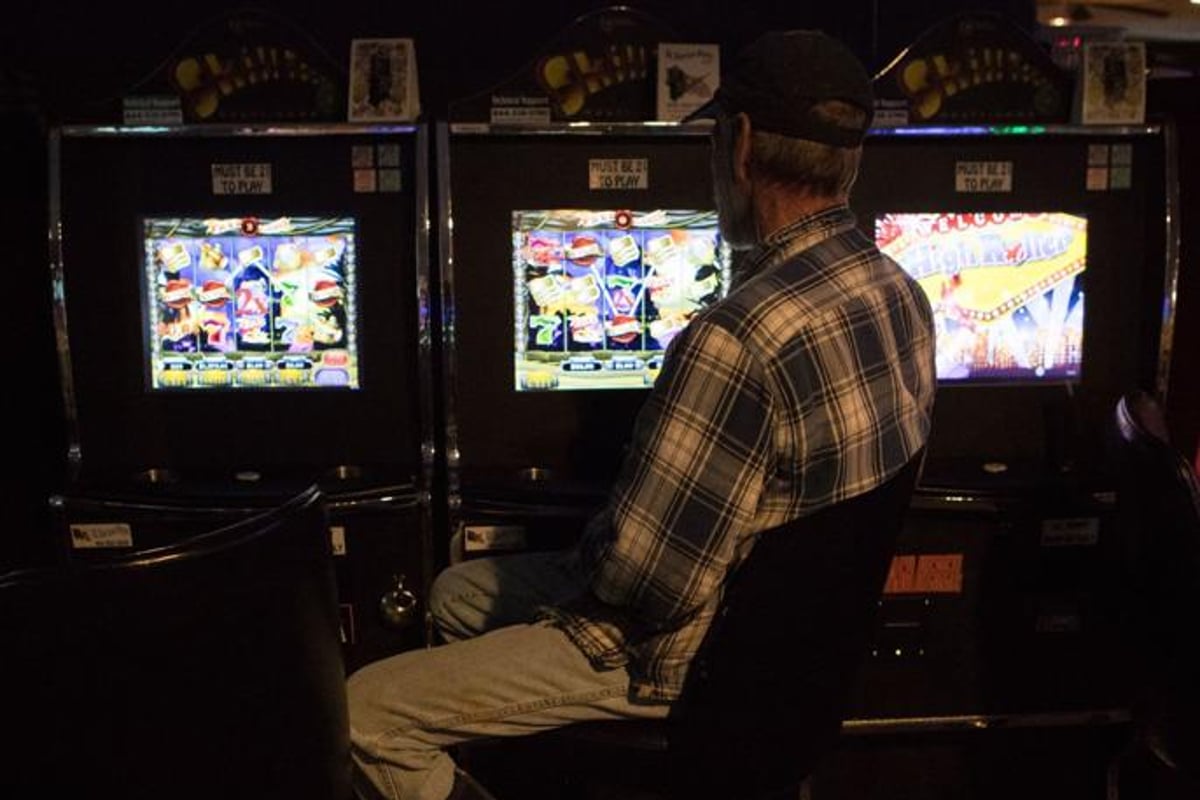 Mark and Bridget Haneborg were arrested last week by the Lincoln County Sheriff's Office. Their arrests come about six months after law enforcement raided the couple's skill gaming establishment, located at 1105 S. Dewey St. — known as the Haneborg's River Valley Casino. The couple's home was raided the same day.
In their arrest affidavit filed Feb. 1, law enforcement said a probe of the Haneborg's business alleged that the couple was actively engaged in income tax evasion. Investigators allege that the Haneborgs' state income tax filings for the years 2019 through 2021 were falsified.
The sheriff's office said the Haneborgs reported just $33,858 in gross business income for 2020 despite operating at least 105 cash skill gaming devices. Based on other skill gaming operators' tax filings, the Haneborgs' machines should have generated an income of more than $1 million during the tax period in question.
The probe into the Haneborgs' finances revealed that their company shared about $425,000 in revenue with their skill gaming manufacturers and route distributors that year.
More Charges Possible
The Haneborgs have each been charged with three counts of income tax evasion and a single count each of filing fraudulent state income tax forms. Federal charges could also be brought against the couple.
Lincoln County investigators claim the Haneborgs owe the state $108,559 in income tax for 2019 through 2021. The state is also seeking $57,280 in penalties and more than $5,000 in interest.
Mark and Bridget Haneborg were released from the Lincoln County Jail after each posting 10% of their $25,000 bail.
Nebraska law allows prosecutors to raise a tax evasion charge from a misdemeanor to a felony. A person found guilty of a tax evasion felony in Nebraska faces up to two years in prison and a $10,000 fine.
Skill Gaming Controversy
Skill gaming machines look, sound, and seemingly operate like a traditional Las Vegas-style slot machine. But they have a major difference in their functionality. A player must identify a winning payline — hence the "skill" component. A traditional slot automatically tells the player if the spin won.
Skill gaming machines in the Cornhusker State gained legal footing in 2011 when the Nebraska Supreme Court ruled that the terminals do not run amuck of state gaming laws because of the skill element. In response to the high court decision, the state Department of Revenue decided businesses wishing to house the amusement machines must obtain an annual license.
Businesses with up to 4,999 square feet are permitted four skill gaming machines in exchange for a $750 payment to the state. The revenue generated is not taxed but split between the host establishment and gaming manufacturer/distributor.
For every additional 1,000 square feet of business space, Nebraska businesses can add another skill gaming device up to a maximum of 15 total machines. Each additional machine costs $250 a year.
Since Nebraska voters in 2020 authorized state racino racetracks to become full-fledged casinos with slots, live dealer table games, and sports betting, legislative efforts in Lincoln have ensued to tax skill machines. Each of the state's six racetracks is required to pay the state a $5 million licensing fee to become a casino.