Nebraska Sports Betting Bill Would Allow Wagering on College Home Games
Posted on: January 12, 2023, 11:10h.
Last updated on: January 12, 2023, 11:47h.
Nebraska sports betting is still likely months away from debuting at the state's newly opened brick-and-mortar casinos. But as gaming regulators and state officials in Lincoln finalize the governing conditions that will oversee sportsbooks, new legislation has been introduced to solidify betting on events involving state-based colleges and universities.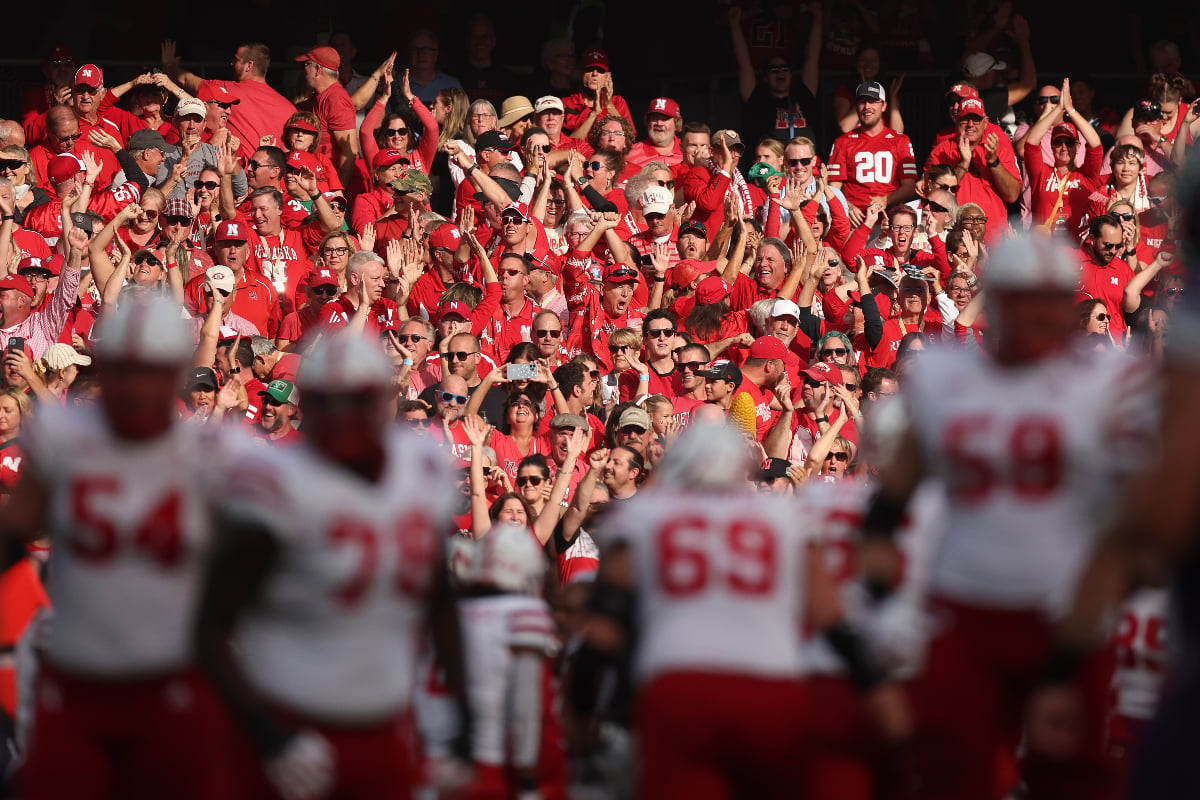 The Nebraska Racetrack Gaming Act –the 2020 legislation that authorized the state's horse racetracks to become full-scale casinos with slot machines and table games — also ended the state's prohibition on sports betting. The law, which voters approved through a statewide ballot referendum during the 2020 election, excludes sports gambling on home college sports.
An authorized sporting event does not include an in-state collegiate sporting event in which an in-state collegiate or university team is a participant," the Racetrack Gaming Act reads.
Current regulations bar a casino sportsbook from accepting a wager on a Nebraska Cornhuskers college football game if it's played at Memorial Stadium or anywhere else inside the state. But if the Cornhuskers are playing away in another state — say at Iowa, one of their main rivals — Nebraska sportsbooks would be allowed to take action.
College Betting Bill
State Sen. Eliot Bostar (D-District 29) wants to ensure Nebraskans can always bet on their beloved Cornhuskers no matter where the team is playing. Bostar this week introduced Legislative Bill 168, a measure that would amend the Racetrack Gaming Act to more fully liberalize college sports betting.
Bostar's bill seeks to strike the portion of the gaming bill that restricts in-state college sports wagering from the act.
We're talking about gambling on the same team, the same players, doing the same activities," Bostar told the Lincoln Journal Star. "Treating it differently simply based on the geography of where the competitions are taking place doesn't seem like good policy."
Bostar says Nebraskans are already betting on Cornhuskers games, whether in one of the neighboring states where sports betting is legal and operational or by way of an offshore online sportsbook or underground bookie.
Tax Redirect
Bostar's legislation would also require that sportsbooks maintain separate accounting methods for sports betting involving in-state colleges.
The Democrat additionally seeks to direct tax revenue from in-state college sports betting to the Nebraska Opportunity Grant Fund. That provides financial aid to in-need student residents who are pursuing post-secondary education. Nebraska's preliminary sports betting regulations primarily allocate sportsbook tax revenue for the state's Property Tax Credit Cash Fund.
With as many as six casinos coming to the state, Bostar is concerned that Nebraskans might spend fewer dollars on the lottery in the years ahead. The Opportunity Grant Fund is chiefly supported by lottery revenue.
"We want to make sure those Nebraska Opportunity scholarships remain in a healthy condition so that the students, the young people of Nebraska, can fully take advantage of them," Bostar concluded.
Two interim casinos have already opened. WarHorse Casino Lincoln opened its provisional gaming space at the Lincoln Race Course in September, while a makeshift casino opened at Fonner Park last month.
Harrah's Nebraska plans to open a temporary casino in March at Horsemen's Park.