MTA Boss Lieber Has Financial Interest in New York Casino Project
Posted on: October 4, 2023, 06:41h.
Last updated on: October 5, 2023, 11:40h.
John "Janno" Lieber, the chief executive officer of New York's Metropolitan Transit Authority (MTA), has a stake in a West Side casino plan that's stoking cries about conflicts of interest.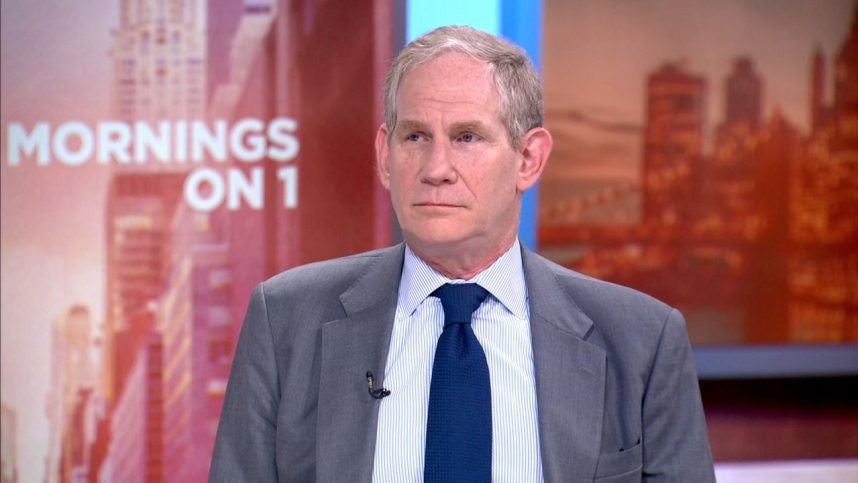 Before joining the MTA as chief development officer in 2017, Lieber spent about 15 years in various capacities at Silverstein Properties. That's the real estate developer partnering with the parent company of Parx Casino, Greenwood Gaming and Entertainment, on a New York casino pitch.
On Wednesday, the New York Daily News reported that Lieber owns a 3% stake in the land on which Silverstein hopes to build a new 46-story tower. To date, Lieber is the highest-ranking government official in the state to have economic ties revealed to a casino proposal.
As MTA CEO, Lieber isn't an elected official, but his ties to Democrats run deep. He initially joined the transit authority following an appointment by then-Gov. Andrew Cuomo, and was appointed as chief executive on a permanent basis last year by current Gov. Kathy Hochul. Both are Democrats. Lieber also worked as transportation advisor for former Mayor Ed Koch, a Democrat, and served in the Department of Transportation under President Bill Clinton (D).
Lieber Accused of 'Self-Dealing'
While MTA Communications Director Tim Minton told the Daily News that Lieber hasn't engaged in any negotiations regarding the downstate casino — and that he's recused himself from direct involvement with Silverstein Properties — others view the 3% stake in the West Side property as a potential conflict of interest.
MTA Union President John Samuelsen told the media outlet that Lieber's Manhattan real estate interests should be investigated, and that financial stake in a property that could potentially be home to a casino hotel smacks of "self-dealing."
The intrigue doesn't end there. Related Cos. is seeking to develop the western part of Hudson Yards on the West Side of Manhattan, located near the Silverstein property. Related is also partnering with Wynn Resorts to win one of the three downstate casino permits.
A filing with the New York State Commission on Ethics and Lobbying in Government published earlier this year indicates that Related staffers have met with Lieber, other high-ranking MTA officials, and local politicians, but that could be tied to the transit authority's ownership of rail tracks on the land Related wants to develop.
Lieber Might Not Profit from New York Casino
At some point next year, though the process may drag into 2025, New York regulators are expected to announce the winners of the three downstate casino licenses. Parx and Silverstein may be one of the victors, but there's also a possibility that won't happen.
Conventional wisdom has held that MGM Resorts' Empire City Casino in Yonkers and Resorts World New York in Queens will be awarded two of three permits, leaving roughly 10 companies vying for one license.
Even with speculation of potential controversy surrounding the MGM effort, rumors have consistently indicated that Las Vegas Sands and Wynn are the current leaders for the third license.