Montreal Casino Player Wins $3M Table Game Jackpot After Just a Few Hands
Posted on: January 25, 2023, 07:31h.
Last updated on: January 26, 2023, 02:39h.
A Montreal casino player earlier this month won more than CA$3 million (US$2.24 million) after playing a progressive table game for only a few minutes.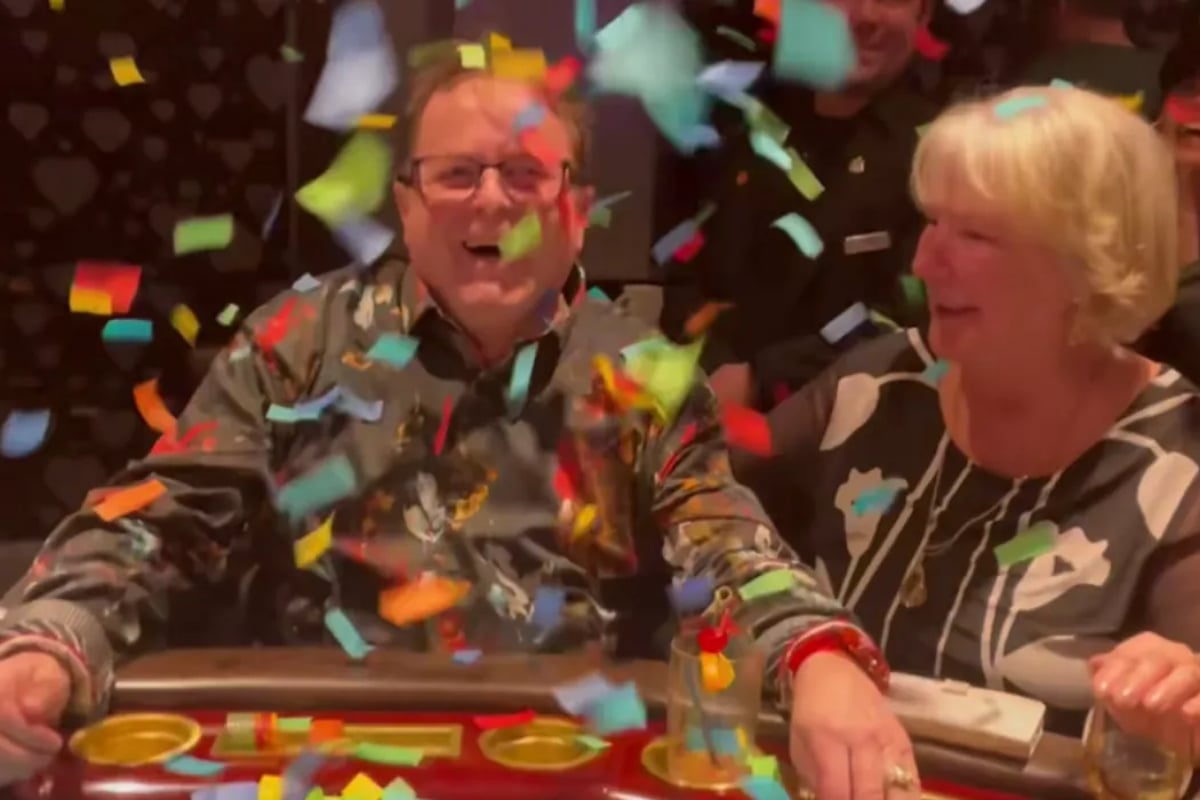 Casino de Montreal is the largest casino in Canada, with more than 3,200 slot machines and 115 table games. Owned and operated by Loto-Quebec, a crown enterprise, Casino de Montreal opened in October 1993.
On Friday, Jan. 20, 2023, Casino de Montreal delivered its largest table game payout in its history. That's when a lucky man visiting the casino complex primarily for a concert won more than CA$3 million.
Casino officials said Lanaudiere resident Claude Martin patronized the casino floor before planning to attend a Roch Voisine show at the casino's Cabaret music venue.
Martin said following dinner with his wife at Le Montreal Seafood and Grill. The couple sat down at a 3 Card Poker table to kill some time before the concert. After playing a few hands, Martin was dealt a royal flush in spades. The hand won the table game's progressive jackpot, which at the time totaled CA$3,056,175.
Keeping Day Job
Martin told casino reps that he has no plans to quit his day job. But he does intend to splurge a bit of his newfound wealth.
Martin revealed he'll likely purchase the "car of his dreams," though he did not detail what vehicle that might be. He also said he'd look to buy a lakeside cottage in Quebec.
Martin is a construction worker in his early 60s. His wife has also made him promise to take her to another Roch Voisine show, as the couple didn't make it to the Canadian singer's concert after Claude hit the 3 Card Poker jackpot.
Loto-Quebec says the progressive table game jackpot is offered at each of its four casinos. The jackpot is built from play on 3 Card Poker and Ultimate Texas Hold'em tables. The minimum bet on 3 Card Poker is $25, and $20 on Ultimate Texas Hold'em.
To participate in the progressive jackpot, a player must place a separate $5 side bet. The jackpot is only won when a player lands a royal flush on either game with the additional $5 side bet wagered.
Along with Casino de Montreal, the progressive jackpot is offered at Casino du Lac-Leamy, Casino de Charlevoix, and Casino de Mont-Tremblant.
Sports Betting Expansion
Loto-Quebec is expected to consider expanding sports betting to its casinos this year. Loto-Quebec debuted single-game sports betting on its online gaming platform in August 2021.
The single-game betting offerings came after Canada codified Bill C-218 nationwide. The legislation lifted parliament's previous regulation that sports betting be limited to parlays.
Parlays require bettors to package a series of wagers into a single bet. Gaming regulators previously believed that parlays presented less risk of professional and college sports being infiltrated by rogue sports betting interests.
But since the US freed sports betting nationwide, numerous sports betting integrity firms have been formed to better monitor betting lines and detect suspicious activity.