Mohegan Sun to Break Ground Next Month on $5 Billion Casino Resort in South Korea
Posted on: November 22, 2017, 03:00h.
Last updated on: November 22, 2017, 10:58h.
Connecticut tribal gaming operator Mohegan Sun is readying to break ground on its first foreign development project. During a conference call this week, Mohegan Gaming and Entertainment CEO Mario Kontomerkos said construction on its $5 billion integrated casino resort in South Korea will begin before the year's end.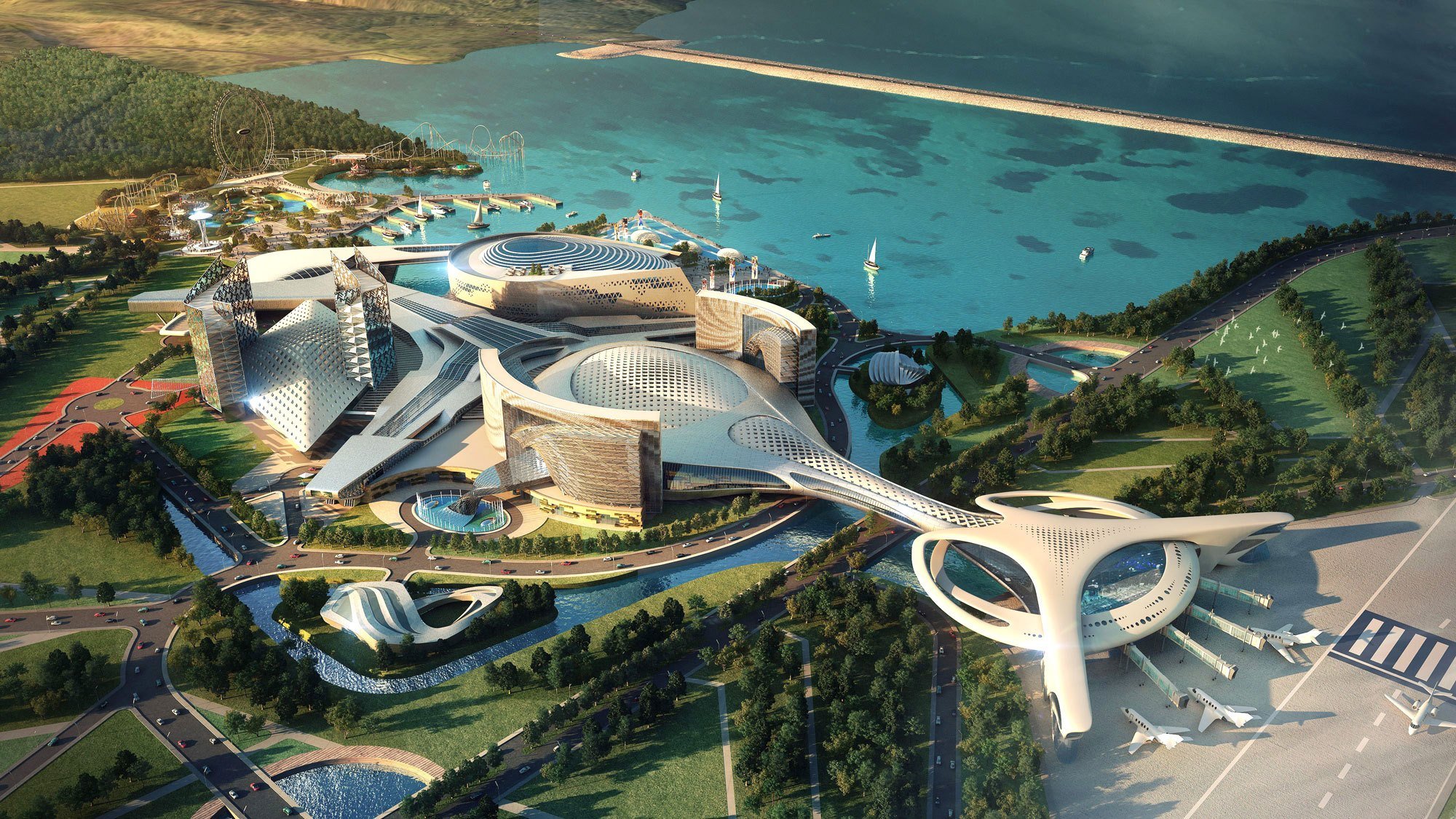 The news confirms that the delayed project known as Inspire, once rumored to be on the chopping block, is still moving forward. The casino resort is being built adjacent to the country's busiest airport, Incheon International. Seoul's main air hub served almost 58 million passengers in 2016.
Kontomerkos said the first phase of Inspire will cost $1.6 billion, and it's targeting a 2020 opening. The resort will feature three hotel towers with 1,350 rooms, 20,000-square-foot casino offering 1,500 slot machines and 250 table games, 15,000-seat concert space, retail shops, amusement park, and numerous restaurants.
Once finished, Mohegan Sun says Inspire will also be "the first destination resort in the world with its own private air terminal."
Inspire is being jointly developed with the Incheon Airport and Las Vegas-based investment firm Miura Holdings. KCC Corporation, a South Korean construction materials company, is a fourth partner involved.
Remaining phases, and the $3.4 billion in additional investment, will be developed over the next 20 years, Mohegan said.
About Those Delays…
Mohegan Sun first announced its integrated casino resort in South Korea back in April of 2015. Now nearly 1,000 days later, Inspire is still an empty plot of land.
Kontomerkos said the delays in breaking ground were due to reaching final operating agreements with its partners, and obtaining the necessary permits from South Korean regulators. Mohegan denied that the postponements were related to the escalating international tensions with North Korea.
The Incheon Free Economic Zone, approved in 2003 by the South Korean government, is a plan to transform the airport hub into an international business, leisure, and tourism destination. But a decade later, Kim Jong Un began ramping up his nuclear weapons and missile defense programs.
Multiple missile launches, including a ballistic missile that soared over Northern Japan, has the region on high alert. In response, South Korea has demonstrated its own capabilities by launching test missiles.
Close Proximity
Incheon Airport is just 25 miles south of the North Korean border. The $1.12 billion Paradise City, the first integrated resort to open in South Korea's economic gaming zone, says the ongoing tensions hampered business surrounding its April 2017 inauguration.
South Korean casinos rely fully on international travelers, as the country's citizens are prohibited from gambling. Inspire and Paradise City both need Chinese patrons to make the properties profitable.
But China, which heavily aids North Korea and allows the isolated nation to exist, banned its citizens from traveling to South Korea during the missile displays of power. That kept Paradise City's casino floor barren.
After a year-long embargo, China lifted its South Korean travel ban last month.
Similar Guides On This Topic