Mohegan Sun Offers to Buy $2.6B Encore Boston Harbor, Tribe Heavily Lobbying in Massachusetts
Posted on: November 30, 2018, 09:07h.
Last updated on: November 30, 2018, 09:07h.
Mohegan Sun, the gaming arm of the Native American group in Connecticut, is spending heavily on its lobbying efforts in Massachusetts, as the state there continues its investigation into whether Wynn Resorts deliberately withheld critical information during its 2013 bidding.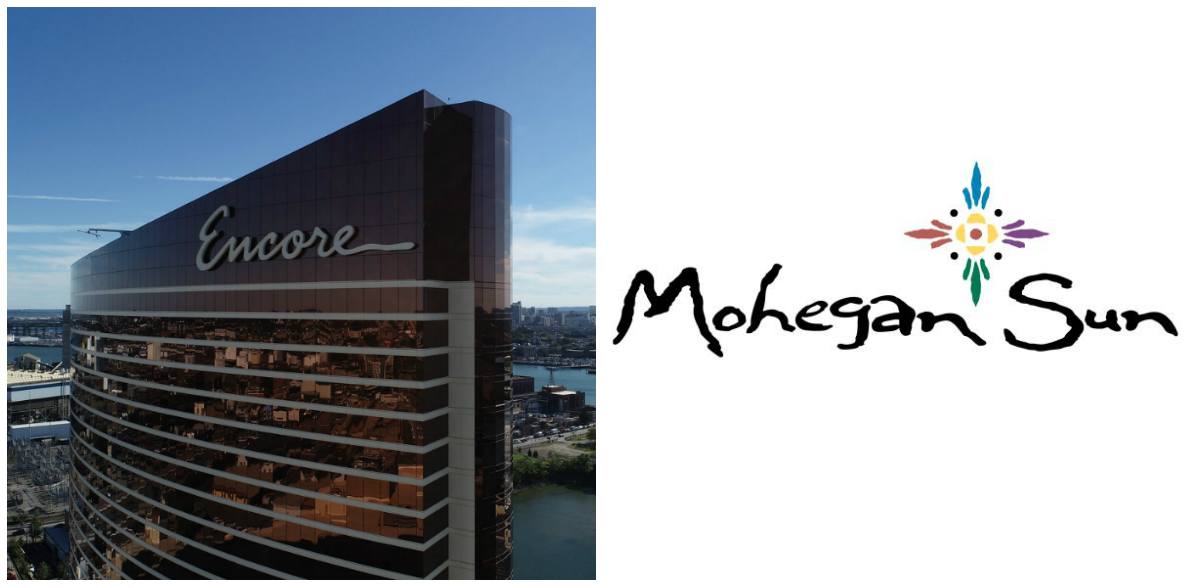 This week, executives at Mohegan Sun announced the company would be willing to acquire the under-construction $2.6 billion Encore Boston Harbor property in Everett.
The announcement is the tribe's effort to persuade the Massachusetts Gaming Commission (MGC) into revoking Wynn Resorts' license, as having a buyer lined up would presumably make the decision easier in order to keep the project on schedule.
"If that determination finds Wynn Resorts unsuitable to hold a gaming license in Massachusetts, Mohegan Sun is prepared to participate in a process that would assign that license to another operator — and enter into negotiations with the appropriate parties to acquire the facility under construction in Everett," a Mohegan Sun statement issued to the Boston Herald read.
Mohegan Sun has always believed it is the best choice as gaming operator and license holder for a Region A … and will be committed to opening the Everett facility in a timely manner should it get the opportunity," the release concluded.
The MGC is expected to determine the fate of Encore Boston Harbor before the year ends.
Mohegan vs. Massachusetts
It's been many years since Connecticut's two tribes, the Mohegans and Mashantucket Pequots, enjoyed a casino monopoly on the New England area with their Mohegan Sun and Foxwoods casinos. Gaming revenue has continued to decline, and Massachusetts legalizing three integrated casino resorts, plus a slots-only facility, is only further dampening their performance.
Connecticut lawmakers approved the two tribes to jointly build a satellite casino in East Windsor, just 13 miles south of MGM Springfield, the $960 million property that opened in August. But a legal web of controversy has ensued, and the satellite remains in limbo.
Better than opening a satellite would be taking over Encore Boston Harbor. Should the MGC determine that Wynn Resorts failed to disclose knowledge of the sexual misconduct allegations of its disgraced founder that only came to public light this year, and conclude that the casino operator is therefore unsuitable to do business in Massachusetts, the state would look for a new owner.
"We're not going to comment on such a self-serving proposition," Wynn spokesman Greg John said of the Mohegan Sun announcement.
Lobbying Spending
Mohegan Sun is on pace to spend around $150,000 in lobbying fees in Massachusetts this year.
Tribal spokesman Charles Bunnell told The Boston Globe in September, "The failure of Wynn leadership to prevent it [Wynn's alleged sexual misconduct], and the failure of license qualifiers to disclose what they knew to the gaming commission has underscored what we believe is a crisis situation for the Massachusetts gaming industry."
Everett Mayor Carlo DeMaria (D) says Mohegan is not welcome. He opines the tribal group would only buy the resort in order to protect its interests in Connecticut, and the Encore property would go from a planned five-star destination to little more than a gaming parlor and hotel.
Latest Casino Stocks:
Retrieving stocks data...
Retrieving stocks data...
Retrieving stocks data...
Retrieving stocks data...
Retrieving stocks data...