Mohegan Sun CEO Bobby Soper Resigns Amid Financial Investigation
Posted on: February 17, 2017, 04:00h.
Last updated on: February 17, 2017, 03:21h.
Mohegan Sun CEO Bobby Soper has resigned from his executive role with the tribal gaming company as an investigation into potential financial regulatory shortcomings continues.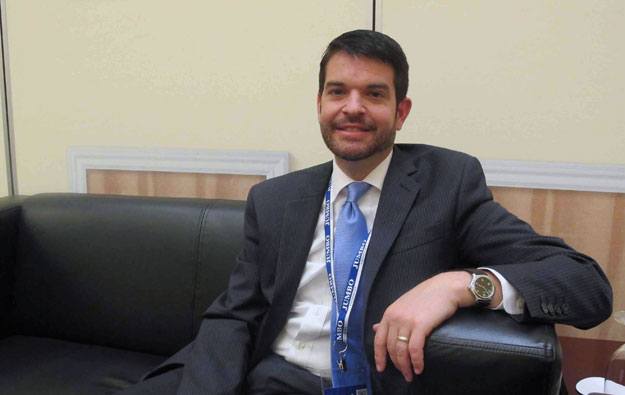 The Pennsylvania Gaming Control Board is determining whether "possible operational control deficiencies" were incurred over the last year, and all present signs hint at some sort of supervisory breakdown.
The state gaming's Office of Enforcement Control said this week in a preliminary report that Mohegan Sun Pocono will be subject to disciplinary action for failing to properly track free slot play. More importantly, the regulatory agency also charged three former employees, one being former VP of Player Development Robert Pellegrini, with facilitating a scam that cost the Pennsylvania casino over $400,000.
According to a guilty plea in late 2016, Pellegrini, another man, and a cocktail waitress colluded to win $478,350 by using free slot money at Mohegan Sun Pocono.
Amid the investigation, Soper submitted his resignation. The Mohegan Tribal Gaming Authority, based in Connecticut, said the notice was effective immediately but was produced on Soper's own accord.
Mohegan Sun controls three casinos. In addition to its Mohegan Sun in Connecticut and its resort in the Pennsylvania Pocono Mountains, the company additionally operates the Resorts Casino in Atlantic City.
No Apparent Involvement
Soper became the chief executive of the Mohegan Tribal Gaming Authority in March of 2015. He previously served as CEO of the company's Connecticut and Pennsylvania resorts.
Soper's withdrawal from Mohegan Sun is apparently the result of his team's failure to more closely oversee operations. There's currently no evidence that links the CEO to the illegal slot play gambling.
However, it was recently revealed that Soper owned a five percent interest in a marketing company called ReferLocal. Mohegan Sun severed ties with the advertising firm last month after working with the group for six years.
Mohegan Sun says Soper is leaving the casino company to simply "pursue other opportunities."
But the money picture paints another story. Financial filings for the first fiscal quarter of 2017 shows Mohegan Sun experienced a net loss of $51.6 million. The company cites higher corporate expenses as the culprit for the nearly 18 percent year-over-year decline.
String of Bad Luck
Though the company credits Soper with stabilizing its two regional casino resorts "in an ever-increasingly competitive industry," the authority has lost out in recent years on potential further investments in the coveted northeastern United States.
Most notably is the group's failure to win a gaming license in Massachusetts. The group had submitted a bid in 2014 to build a $1.1 billion casino resort in the Bay State's sought-after Boston area.
Mohegan Sun lost to Wynn Resorts, the Las Vegas gaming conglomerate that proposed a $1.6 billion resort that is now expected to come in around $2 billion.
With its Connecticut property opening back in 1996, Mohegan Sun was one of the first major tribal casino players in the northeast. Now 21 years later, the authority has only two additional casinos under its corporate umbrella.