Connecticut's Mohegan Gaming 'Shovel Ready' for Massive Project in Future Asian Gaming Hub
Posted on: May 13, 2019, 10:57h.
Last updated on: May 13, 2019, 10:57h.
Connecticut tribal casino operator Mohegan Gaming & Entertainment is poised to begin construction of the first $1.6-billion phase of its proposed integrated resort in Incheon, South Korea, around 16 miles from the capital, Seoul.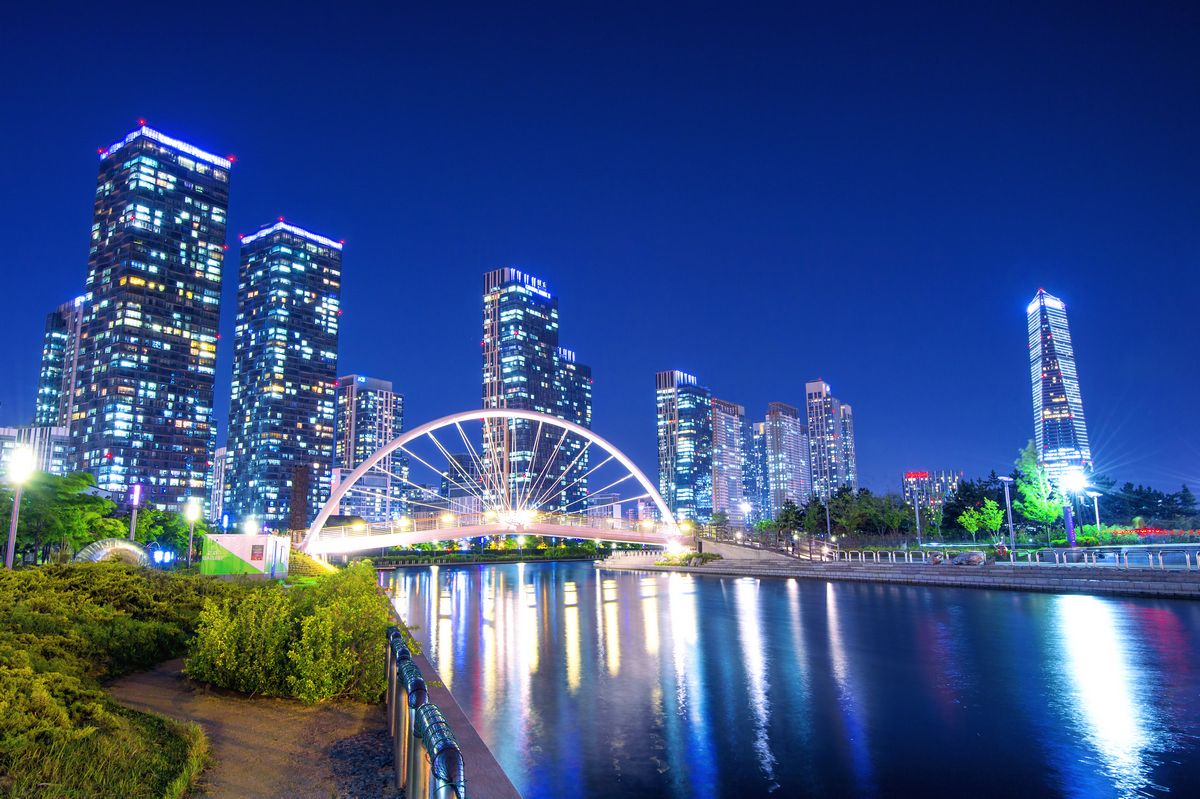 Incheon was South Korea's first free economic zone and is set to become a gambling hub in the mold of the Philippines' Entertainment City, which itself has attempted to emulate the success of Macau.
Along with the Mohegan project, Paradise City — a joint venture between South Korea's first homegrown private casino operate Paradise Entertainment and Japanese pachinko and arcade giant Sega Sammy — launched its second phase last September, while Caesars Entertainment is also planning a $700 million resort in the area, to be completed in 2021.
Other casino operators have acquired land nearby with an eye to future developments.
Global Transport Hub
Speaking at the Mohegan's Q1 earnings call Friday, Senior Vice President and CFO Drew Kelley said the company was "shovel ready" for its first casino outside the US, having almost secured all financial backing necessary permits to proceed.
The resort, known as "Inspire," will be built on land close to one of the world's busiest travel hubs, Incheon International Airport, which welcomes more than 60 million passengers annually. In a country where the local populace is barred from gambling in casinos, Mohegan is betting the international traffic will give it an edge on competitors in the Korean market.
The first phase of the project will include 150 gaming tables and 700 electronic gaming machines, but also promises to be a multifaceted entertainment resort, with a 15,000-seat arena, an indoor climate-controlled dome with a pool and rides, a 19,000 square-meter conference and convention center and 1,250 hotel rooms.
In December 2018, Mohegan announced a deal with Paramount Pictures that will see the development of the world's first Paramount-branded theme park at the resort.
The company said at its Q4 2018 earnings call that it had contributed its $300 million share of the financing for the project. The rest includes $900 million from Korean investment firms, $200 million in loans, and a further $200 million contributed by Incheon International towards infrastructure improvements.
Kelley said Mohegan is now in a position to finalize the loans.
"We've been encouraged by some inbound interest, by some Korean lenders which is what we are currently evaluating," said Kelley.
"We have begun to mobilize construction at our development site in Incheon, South Korea, having completed our negotiations with our general contractor and following the receipt of all necessary construction permits and approvals," added Mohegan CEO Mario Kontomerkos.
Eyes on Japan
Mohegan Gaming owns the Mohegan Sun resort in Connecticut and the Mohegan Sun Pocono in Pennsylvania. Attempts at expansion into New York and Massachusetts have been thwarted in the past five years during the tender process stage, but Mohegan was successful for its bid for the license for the Incheon project back in 2016.
The project will be completed in phases, and construction costs could run into $5 billion if all proposed phases are followed through to completion.
Mohegan Gaming has also said it will bid for a casino license in Japan, which is in the early stages of market liberalization — although, with the Japanese government making just three initially available, competition is fierce.
Phase one of Inspire is scheduled to be completed in Q1 of 2022.
Similar Guides On This Topic