Mohegan Tribal Gaming Misses Debt Payment, Moody's Sees Elevated Default Risk
Posted on: April 27, 2020, 08:52h.
Last updated on: April 27, 2020, 11:17h.
Mohegan Tribal Gaming Authority (MTGA), which is owned by the Connecticut Native American band of the same name, had its credit grade downgraded by Moody's Investors Service. That puts it well into speculative territory with a "negative" outlook, as the ratings agency sees increased risk of default.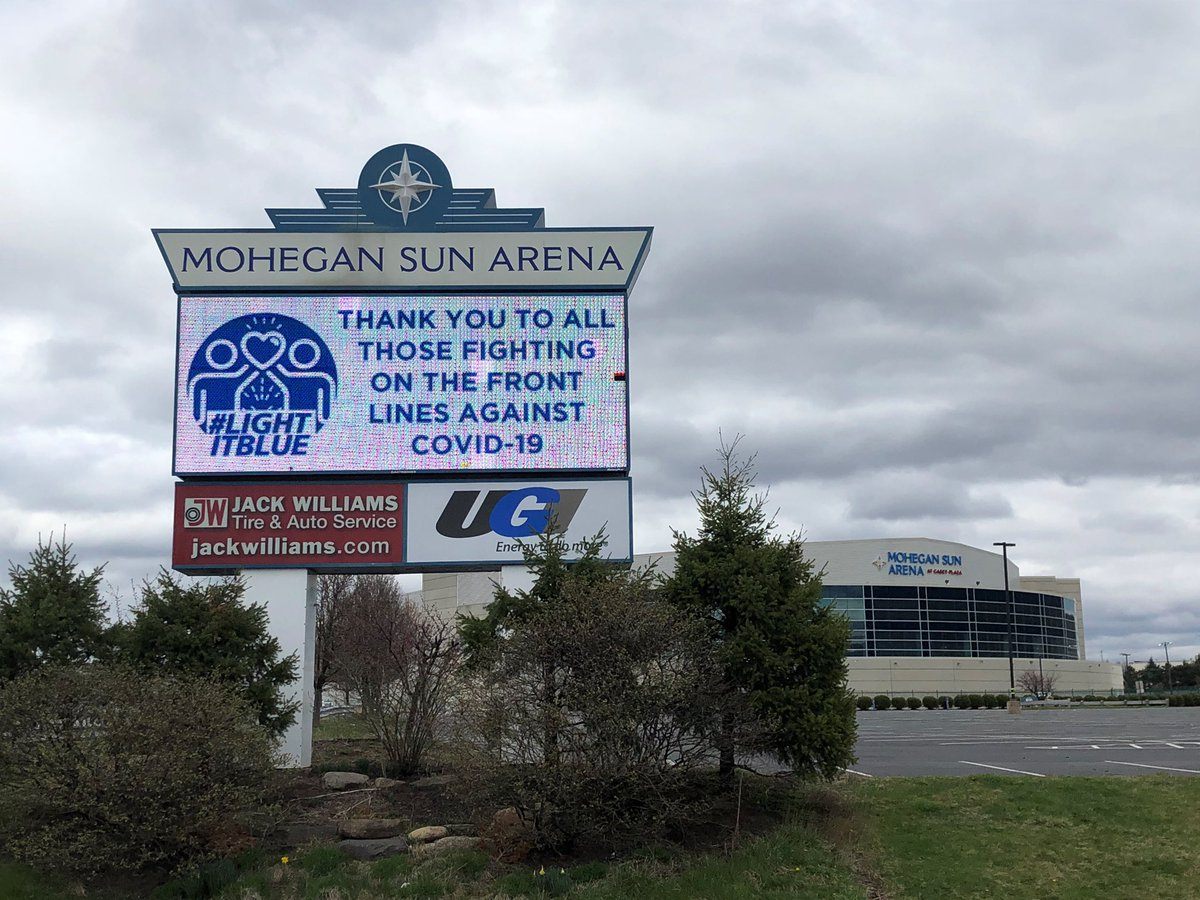 The research firm pared its mark on MTGA's bonds to "Caa2" from "B3", meaning there are just three lower grades that could be assigned to the debt. Bonds with any of the three "Caa" grades are deemed to be in poor standing and carry "very high credit risk."
The downgrade reflects that significant pressure on earnings and free cash flow will increase leverage and elevate default risk," said Moody's in a recent note. "The disruption in casino visitation is pressuring earnings and results from efforts to contain the spread of the coronavirus, including recommendations from federal, state, and local governments to avoid gatherings and avoid non-essential travel. These efforts include mandates to close casinos on a temporary basis."
MTGA,the owner of the Mohegan Sun casinos in Connecticut and Pennsylvania, is dealing with coronvirus closures, as those two venues have been shuttered for about six weeks, straining the operator's revenue stream in the process.
Missed Interest Payment: a Bad Sign
Earlier this month, MTGA missed a $19.7 million interest payment, and while that's not a guarantee of imminent default, financially sturdy, highly rated companies rarely avoid debt or interest service.
"In Moody's opinion, MTGA's failure to make the scheduled interest payment of approximately $19.7 million due on April 15, 2020 with respect to the company's 7.875% senior notes due 2024 reflects in part MTGA's highly uncertain operating environment," said the credit rater.
Mohegan said it didn't make that payment because it's looking to conserve cash, and that it believes it will be able to cover that $19.7 million before the end of a 30-day grace period. The operator had $187 million in cash on hand as of March 30, according to Moody's.
Experts believe Mohegan Sun and Nutmeg State rival Foxwoods can endure the current downturn, but both carry massive amounts of debt.
Important Deadline
While MTGA missed an interest payment on bonds coming due in 2024, there's a more imminent maturity the operator has to deal with.
The firm's speculative "ratings also reflect the negative effect on consumer income and wealth stemming from job losses and asset price declines, which will diminish discretionary resources to spend at casinos, including MTGA's casino properties, once this crisis subsides. Additionally, because of approaching October 2021 maturities and weak earnings, MTGA's refinancing and default risk is high," according to Moody's.
There are inklings that some tribal casinos across the US will soon reopen. But it's clear the COVID-19 pandemic is punishing MTGA and leaving it vulnerable to seismic economic shifts.
"More specifically, MTGA's continued exposure to travel disruptions and discretionary consumer spending have left it vulnerable to shifts in market sentiment in these unprecedented operating conditions, and makes it vulnerable to the outbreak continuing to spread," said Moody's.
Similar Guides On This Topic