Miss America $4 Million Casino Tax Funding Subsidy Threatened, New Jersey Lawmakers Want to Nix Deal After Just One Year
Posted on: January 3, 2018, 08:30h.
Last updated on: January 3, 2018, 08:36h.
The Miss America Organization (MAO) negotiated a sweetheart of a deal with New Jersey's Casino Reinvestment Development Authority (CRDA) in 2017, one which paid the pageant nearly $4 million to continue hosting its marquee event in Atlantic City. But now, several state lawmakers say it's a bad use of tax dollars, and want the subsidy to end.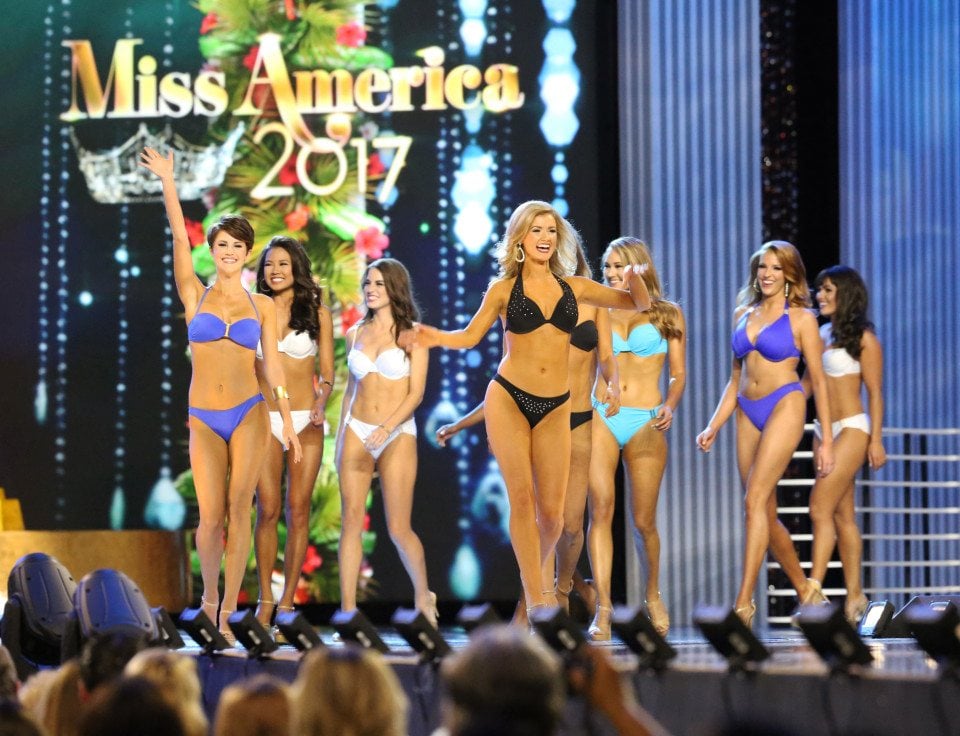 In the wake of an email scandal between top officials at the MAO that involved CEO Sam Haskell making inappropriate sexual comments about prior contestants to other board members, New Jersey Assemblyman Vincent Mazzeo (D-Atlantic) says it's time to reconsider the $4 million investment.
"The CRDA needs to seriously rethink and prioritize how it spends its money, and it should start with its subsidy to the MAO," Mazzeo said this week. "To me, it's clear it's not worth the $4 million/year investment."
"I would love for Miss America to continue to call Atlantic City its home, but it should do so without the CRDA subsidy," Mazzeo concluded.
The CRDA is funded through a $5-per-night hotel fee generated at Atlantic City's seven casino resorts, plus a $3 daily parking charge. The state agency also takes 1.25 percent of gross gaming revenue in what's called the Investment Alternative Tax (IAT). That money is earmarked for special non-gaming improvement projects, although under the state's financial takeover of Atlantic City, it's been primarily used to pay down city debt.
Additionally, the CRDA's Luxury Tax collects a nine percent tax on resort stays and entertainment ticket sales, and three percent tax on alcohol consumption.
Since 2014, Miss America has been held at Atlantic City's Boardwalk Hall. Miss America 1989 Gretchen Carlson, a former Fox News anchor until she sued Fox Chairman Roger Ailes on sexual harassment charges in 2016, replaced Haskell this week with the title of Chairwoman of the Board of Directors.
$4 Million Dubious Bet
Vincent Mazzeo isn't alone in thinking Miss America shouldn't be given handouts from the CRDA. Fellow Assemblyman Chris Brown (R), who will soon become a State Senator after winning the November election to fill the seat vacated after Jim Whelan's (D) untimely death, says the subsidy simply doesn't make fiscal sense.
Brown says Miss America continues to reach smaller audiences each year, and that means its marketability continues to decline.
In February of 2016, the CRDA and MAO struck a three-year deal that totaled $11.9 million in tax dollars. The CRDA's thinking was that the pageant, held the weekend after Labor Day, would give tourists one final reason to visit the beachfront town before the fall temperatures fully set in.
CRDA Controversies
The Casino Reinvestment Development Authority certainly has plenty of tough decisions to make in 2018.
Along with deciding whether to extend the Miss America deal, the CRDA will need to reach a conclusion on billionaire Carl Icahn's request to be allocated $5.6 million. The shuttered Trump Plaza owner is seeking the funds through the IAT to help partially cover a $13.2 million demolition of the property's main 39-story tower.
But that request has also met with pushback. Garden State lawmakers, including State President Stephen Sweeney (D), have said a billionaire shouldn't be the beneficiary of money that's supposed to be used to improve the lives of New Jersey residents.
Latest Casino Stocks:
Retrieving stocks data...
Retrieving stocks data...
Retrieving stocks data...
Retrieving stocks data...
Retrieving stocks data...