Mickey Mantle Trump Casino Player Cards Up for Grabs in Unique Memorabilia Auction
Posted on: March 16, 2019, 01:00h.
Last updated on: March 16, 2019, 04:29h.
Two rare Mickey Mantle cards are currently up for auction, but you won't find any of the legendary New York Yankees superstar's stats on the back.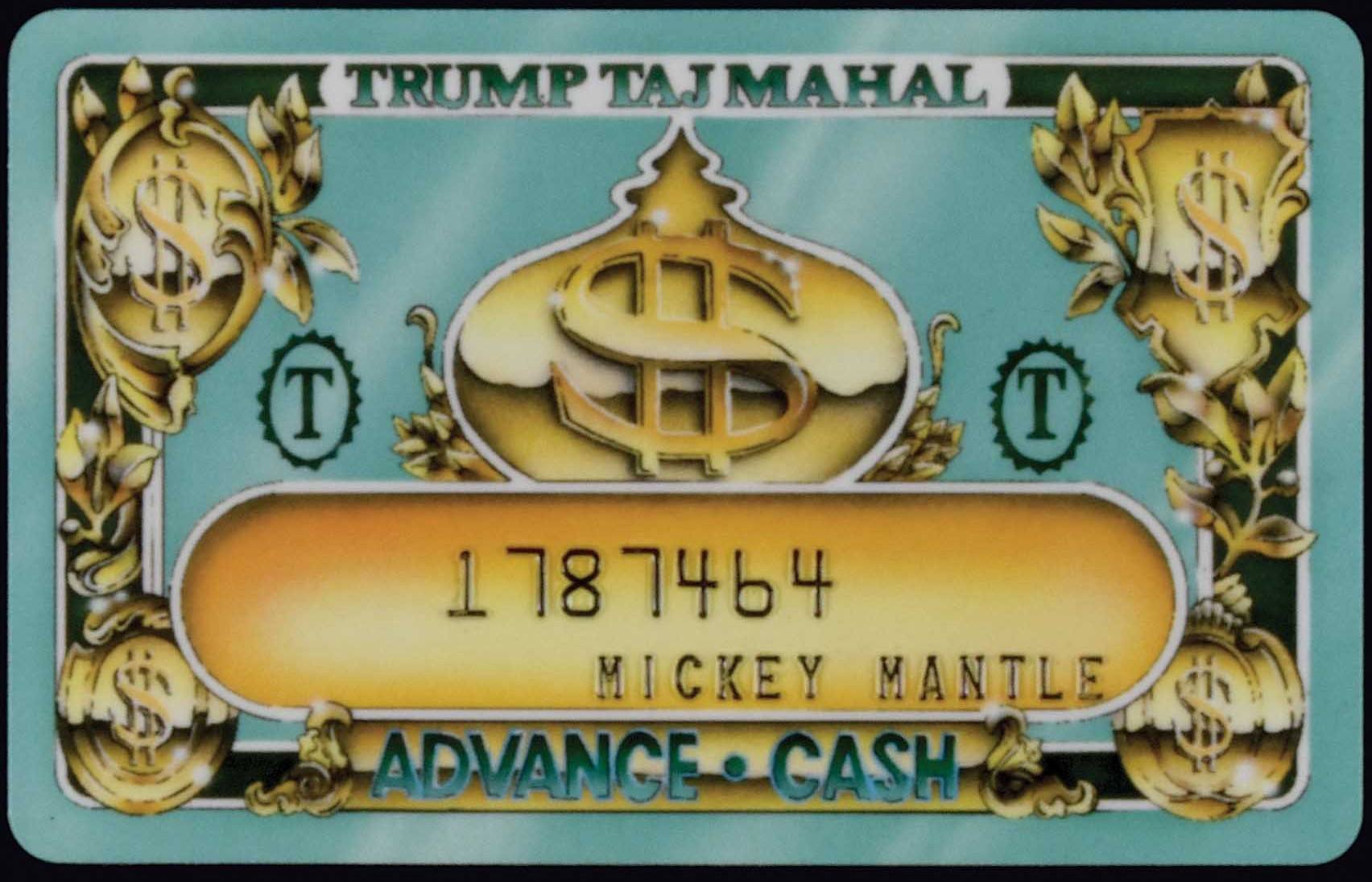 Robert Edwards Auctions is currently taking bids on two of Mantle's player cards from Trump casinos in Atlantic City, with the memorabilia expected to fetch $2,000 or more.
Cards, Signature Highly Rated
The cards come from the Trump Taj Mahal and Trump Plaza, with bids starting at $1,000 for the two items as a single lot. The cards feature Mantle's name on the front of each along with loyalty program numbers, with one of the cards featuring a signature from the Hall of Famer on the back.
According to the lot description, the cards are said to be in "Near Mint" condition. The signature has been graded as a 9 out of 10.
The Trump Plaza card features an issue date of 11/90, when Mantle would have just turned 59 years old. Mantle died in 1995.
Given that the cards are more of a novelty item than anything else, there's little chance that they'll fetch an astronomical price. For instance, TMZ reported that an American Express card that belonged to the outfielder sold at auction for $8,400 in 2004.
Mantle Rookie Card Fetches Millions
But more traditional memorabilia from Mantle's career can be worth millions of dollars.
Last April, a 1952 Topps rookie card of the legendary Yankee sold for $2.88 million, the second-highest price ever paid for a baseball card. That trails only the sale of an ultra-rare 1909 T206 Honus Wagner card, which sold for $3.12 million through Goldin Auctions in 2016 despite the fact that it was only graded as a PSA 5 – which still made it one of the best copies of the card around.
While the Mantle player cards aren't going to make anyone a millionaire, they do come with some fascinating history. When Mantle took a job as a greeter at the Claridge Resort and Casino in Atlantic City, he was suspended from baseball by Commissioner Bowie Kuhn for having an association with gambling – something hard to imagine happening these days, given the much cozier relationship between Major League Baseball and the gaming industry.
Even back then, however, the ban didn't last. Both Mantle and Willie Mays, who was working in a similar position for another Atlantic City casino, where reinstated by the next MLB commissioner, Peter Ueberroth, in 1985.
Named to the Baseball Hall of Fame in 1974, Mantle is widely considered one of the best players in baseball history. A three-time MVP, Mantle was named to the American League All-Star Team 16 times in his 18 year career.
Mantle spent his entire career with the Yankees, hitting .298 with 536 home runs during that time. During his run with the team, the Yankees won seven World Series and 12 American League Championships.