Michigan Poker Player Sentenced for Running Illegal 'Private' Card Club
Posted on: January 30, 2023, 04:15h.
Last updated on: January 31, 2023, 03:11h.
Michigan poker player Joshua Thatcher was sentenced to probation last week for running an illegal card club.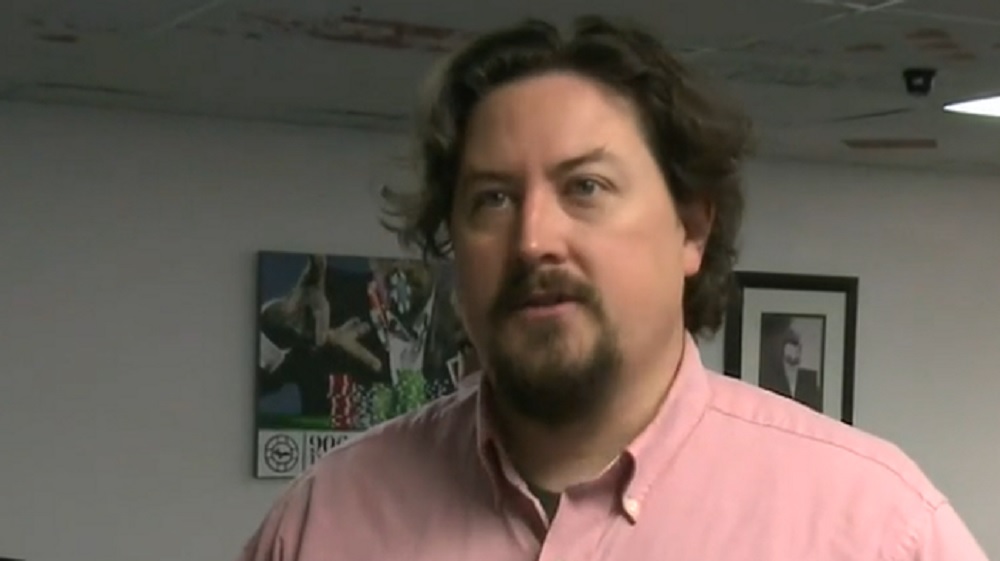 Thatcher, 42, offers YouTube tutorials on the poker variant Pot-Limit Omaha (PLO) under the name "the PLO Professor." In April 2021, he opened the 906 Poker Social in the city of Marquette in Michigan's Upper Peninsula. The club was closed by authorities just three months later.
On December 2, Thatcher pleaded guilty to one felony count of Gambling Operations. He initially faced potentially more serious charges of using computers to commit a crime and permitting a gambling house for gain.
He also agreed to forfeit all items seized from the club, including six poker tables and $13,050 in cash, plus additional funds held in bank accounts.
'Legit' Business
This was no shady, underground operation. Thatcher sought publicity from local media for the club, telling FoxTV 6 the place was "legit" ahead of its opening.
"We're not in the basement, we're not in the barn, we're not out in the garage. We're in a commercial building, we have security cameras in every single table, security cameras watching the front door, security cameras covering the room. And on top of that, we have a security guard and we have trained professional dealers," he told Fox.
Thatcher believed the club was legal because it was a private venue that didn't charge a rake, as would a casino. Instead, it charged members a fee based on weekly, monthly, or yearly membership, plus a $10 per hour chair rental fee.
A similar legal argument has been used in Texas, where the City of Dallas has ordered its poker clubs to close. The Texas Penal Code offers a defense from prosecution for gambling if "the actor engaged in gambling [is] in a private place [and] no person received any economic benefit other than personal winnings."
Michigan's Penal Code offers a similar clause. Still, it appears to be reserved solely for "a senior citizens club or a group of residents of a senior citizen housing facility that consists of at least 15 members who are 60 years of age." Even then, there would be strict restrictions on stakes and hours of operation.
Black and White
While the gray areas of the Texas Penal Code as they relate to poker clubs will ultimately be settled in that state's Supreme Court, Michigan Gaming Control Board executive director Henry Williams said in a statement that the situation in Michigan was black and white.
"Unregulated gambling operations do not offer Michigan residents the same protections provided through legal, regulated gambling," he argued. "The Michigan Gaming Control Board's mission is to ensure fair and honest gaming in Michigan, and we partner with the Michigan Department of Attorney General to investigate and eliminate illegal gaming activities across the state."