Michael Bloomberg Reconsidering 2020 Run, Odds Shorten of Winning Democratic Ticket
Posted on: October 14, 2019, 12:57h.
Last updated on: October 14, 2019, 01:18h.
Michael Bloomberg, one of the wealthiest individuals on the planet, is reconsidering entering the 2020 presidential race amid struggling performances from the current Democratic frontrunners.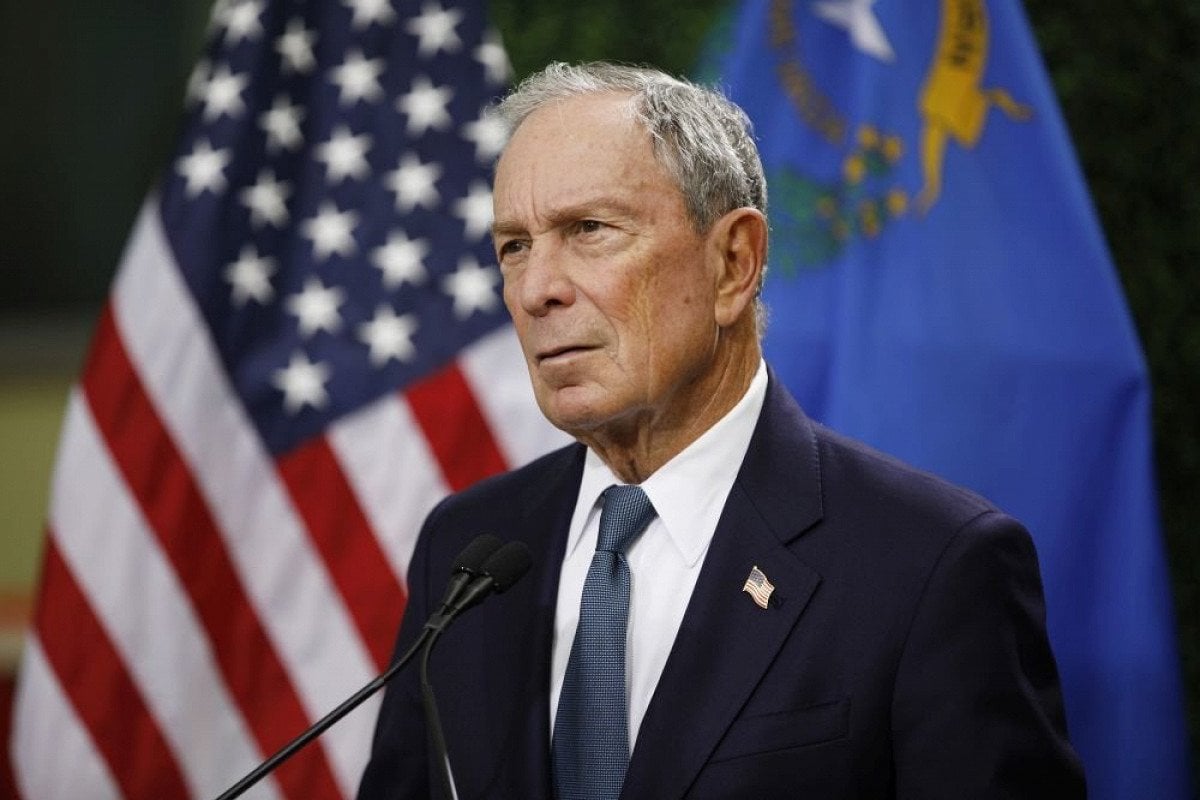 Worth an estimated $51 billion – No. 8 on the Forbes list of world billionaires – Bloomberg has reportedly told his closest associates that he's again mulling a presidential bid.
As a result, shares of Bloomberg winning the Democratic Party's nomination for president are surging on the online political betting exchange PredictIt. His shares have jumped three cents to four cents, making him one of the frontrunners.
Massachusetts Sen. Elizabeth Warren remains the leader at 46 cents. Former VP Joe Biden is next at a distant 21 cents. Andrew Yang is third (11 cents), and Vermont Sen. Bernie Sanders, former First Lady Hillary Clinton, and South Bend Mayor Pete Buttigieg are tied for fourth – all at eight cents. Clinton isn't an official candidate, and says she won't run.
The only other 2020 contender with better odds of securing the party ticket than Bloomberg is California Sen. Kamala Harris at six cents.
Biden Exit Critical
Bloomberg is prepared to spend up to $500 million to defeat President Donald Trump from winning a second term. After considering his own run against the incumbent, Bloomberg announced in March he wouldn't throw his name into the hat.
"Devote the next two years to talking about my ideas and record, knowing that I might never win the Democratic nomination … or two years doubling down on the work that I am already leading and funding?" Bloomberg pondered in his reasoning. "I have concluded that, for now, the best way for me to help our country is by rolling up my sleeves and continuing to get work done."
The campaign struggles by Biden – Bloomberg's preferred 2020 Democratic pick – has the billionaire reevaluating that decision.
Bloomberg is in if Biden is out," a source close to the former mayor of New York City told CNBC.
Political observers have questioned whether Biden actually wants to be in this race, or if he's doing it out of some sort of moral obligation to appease Democrats who believe he's their best chance to evict Trump from the White House. Dubbed "Sleepy Joe" by the President, Biden's PredictIt shares have tumbled from 30 cents in August to 21 cents today – a 30 percent decrease.
Political Odds
Sportsbooks in the US aren't permitted to take bets on political outcomes. However, they are overseas.  Bookmaker William Hill gives Warren the shortest odds of winning the Democratic ticket at 4/5. A $100 bet on the Massachusetts senator winning the nomination would net $80. The line implies a chance of 55.56 percent.
Biden is next at 7/2, a $100 wager netting $350. Clinton is third at 9/1, Buttigieg fourth (12/1), and Sanders fifth (14/1). Bloomberg is a distant 100/1.
A few notable odds on other potential Democrats include former Democratic presidential candidate Sen. John Kerry (200/1), former First Lady Michelle Obama (100/1), and Oprah Winfrey (100/1).
As for the presidential election outcome, Trump is the favorite at 6/5. Warren is at 2/1, and Biden 8/1.