MGM Sues Medical Marijuana Biz Over Trademark Infringement
Posted on: September 28, 2014, 10:00h.
Last updated on: September 26, 2014, 02:29h.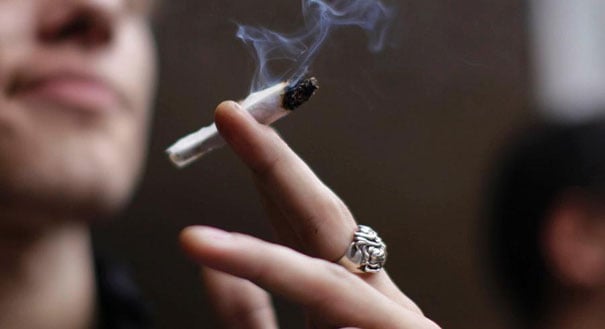 MGM Resorts International has launched a lawsuit against a medical marijuana company which, it believes, is infringing its trademark rights. As the outlets of Nevada's newest industry proudly set up shop, MGM has been spooked by one such company, which is using the name M Life Inc and plans to open a dispensary in Las Vegas to be called M'Life Wellness.
M life [sic] also happens to be the name of MGM's customer rewards program, which it employs at 15 of its casinos, including Strip properties like Bellagio, Excalibur, Luxor, Mandalay Bay, MGM Grand, Monte Carlo and New York-New York.
For out-of-towners, marijuana has been legal for medicinal purposes in Nevada since 2000. Then the state passed a bill in 2013 that would allow businesses to dispense the drug, and gave the go-ahead for 66 licenses throughout the state. While the distribution of medical marijuana is legal under Nevada state law, of course, it is still officially considered a federal crime.
Gambling Joints
Lest there be any confusion about what really goes on at the "high-roller" rooms in the Bellagio, MGM has chosen to aggressively defend its trademark in a federal court, following the rejection of a cease-and-desist letter it sent to M Life Inc. According to the lawsuit, MGM holds six federal trademarks connected to M life, and has "spent tens of millions of dollars" promoting the rewards program through marketing and multimedia advertising. M life even has its own "TV channel," which is looped and beamed into the casinos.
MGM is suing M Life Inc for trademark dilution and unfair competition. It is also claiming cybersquatting in relation to the url mlifewellness.com. The brand similarity "constitutes dilution by tarnishment," states the lawsuit, and has "created an association in the mind of the consuming product," between the M life loyalty program and the marijuana business that further harms the brand, says MGM.
M'Life Inc, meanwhile, has registered M'Life Nevada and M'Life Wellness as trademarks in Nevada, but cannot do so on a federal level, because the marijuana business is illegal.
Uneasy Relationship
It's not the first time that the uneasy relationship that exists between the casinos and Nevada's newest industry has been highlighted in the press. The Gaming Control Board recently issued a stern decree that none of its license holders may have anything to do with the state's legalization of the medical marijuana trade. This has led to a handful of casino executives giving up interests in medical marijuana companies, including marketing executive for Real Gaming, Tom Mikovits, and one, Troy Herbst, leaving the gaming industry for his medical marijuana interests.
"Unless the federal law is changed, the board does not believe investment or other involvement in a medical marijuana facility or establishment by a person who has received a gaming approval or applied for a gaming approval is consistent with the effective regulation of gaming," said a recent statement, written by Gaming Control Board member Terry Johnson. "Further, the board believes that any such investment or involvement by gaming licensees or applicants would tend to reflect discredit upon gaming in the state of Nevada."
Meanwhile, without a federally registered trademark, it would seem that M Life Inc might be in trouble. Ignoring a cease-and-desist letter from a multibillion dollar casino giant could lead some to ask what exactly these guys are smoking.