MGM Resorts Unveils New Las Vegas Strip Project Called The Park
Posted on: May 10, 2014, 05:30h.
Last updated on: May 5, 2014, 08:29h.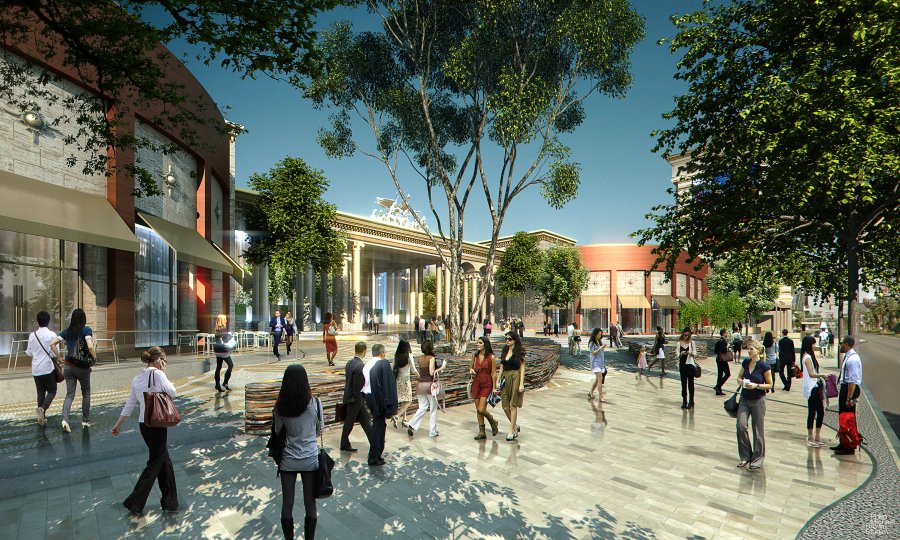 As Las Vegas continues to diversify its economy by providing non-gaming-related entertainment spectacles such as the stunning High Roller at The Linq, MGM Resorts International has come up with its own novel idea to enhance The Strip – a park. Or more accurately, and because this is Las Vegas, "The Park."
Most of us who live in cities other than Las Vegas will be familiar with the concept of "a park," but for those of you who aren't, MGM Resorts Chairman Jim Murren takes the ball and runs with it: "[It's] an outdoor public space in an urban environment … This space allows people to wander in and out of areas and collect experiences," said Murren.
Thanks, Jim.
Joking aside, hats off to MGM for providing a space for quiet reflection away from the whirring cacophony of slot machines on the Strip.
"We're not putting in one new slot machine or one new table game," Murren says. "This space is designed for people to have a social experience, and it appeals to a broader demographic. Beautiful public places are highlights of many of the world's finest cities, and Las Vegas shouldn't be the exception."
Landscaped Areas
The eight-acre space, on the Strip's west side, won't just be about quiet reflection, of course – it will also be fun (this is Vegas, after all!). Plans unveiled recently revealed that, as well as landscaped areas, The Park will include bars, restaurants and retail outlets – there's only so much quiet reflection a visitor to Las Vegas can handle, after all. And along with 75 mature trees, desert plants, water features and water walls, there will be live entertainment and the space will act as the gateway from the Strip to MGM Resorts' new $350 million, 20,000-seat sports arena and convention center.
The Park will also have "benches", enthused MGM.
The project is expected to cost over $100 million, with parts of The Park projected to open this year and through 2015, leading up to the unveiling of the new arena, a joint venture between MGM and AEG, in 2016.
Keeping Las Vegas Vibrant
Murren said he was a big supporter of the new non-gaming-related attractions such as The Linq, and is determined to cater to a new demographic of visitors – one that isn't all about gambling – adding that he wants to change "customer expectations" in Las Vegas. He said the new additions to the Strip will encourage tourists to explore and that "these are the type of attractions that will keep Las Vegas vibrant."
MGM announced some of the al fresco restaurants, bars and cafes which will line the perimeter of The Park: New York-based burger outlet Shake Shack is on board and will open by the end of the year; a branch of California-based gourmet waffle restaurant Bruxie is also planned, as is Japanese restaurant Sake Rok and Bavarian-style restaurant  known simply as Beer Garden.
Also lined up is restaurant and wine bar Robert Mondavi Jr.'s Wine Experience, country music star Dierks Bentley's Whiskey Row and the Cuba Libre Restaurant & Rum Bar from celebrity chef Guillermo Pernot. Other venues are expected to be announced soon.
"The Park is designed to draw people coming to town for the social experience," Murren concluded. "We are taking down the walls and opening the doors at our resorts."