MGM Resorts to Lay Off Three Percent of Workforce to Reduce Costs, Increase Earnings
Posted on: January 3, 2019, 12:00h.
Last updated on: January 3, 2019, 03:01h.
MGM Resorts revealed this week in its "2020 Plan" that it will trim its total workforce by roughly three percent over the next 12 months, which means around 2,100 current staffers will likely be out of a job at this time next year.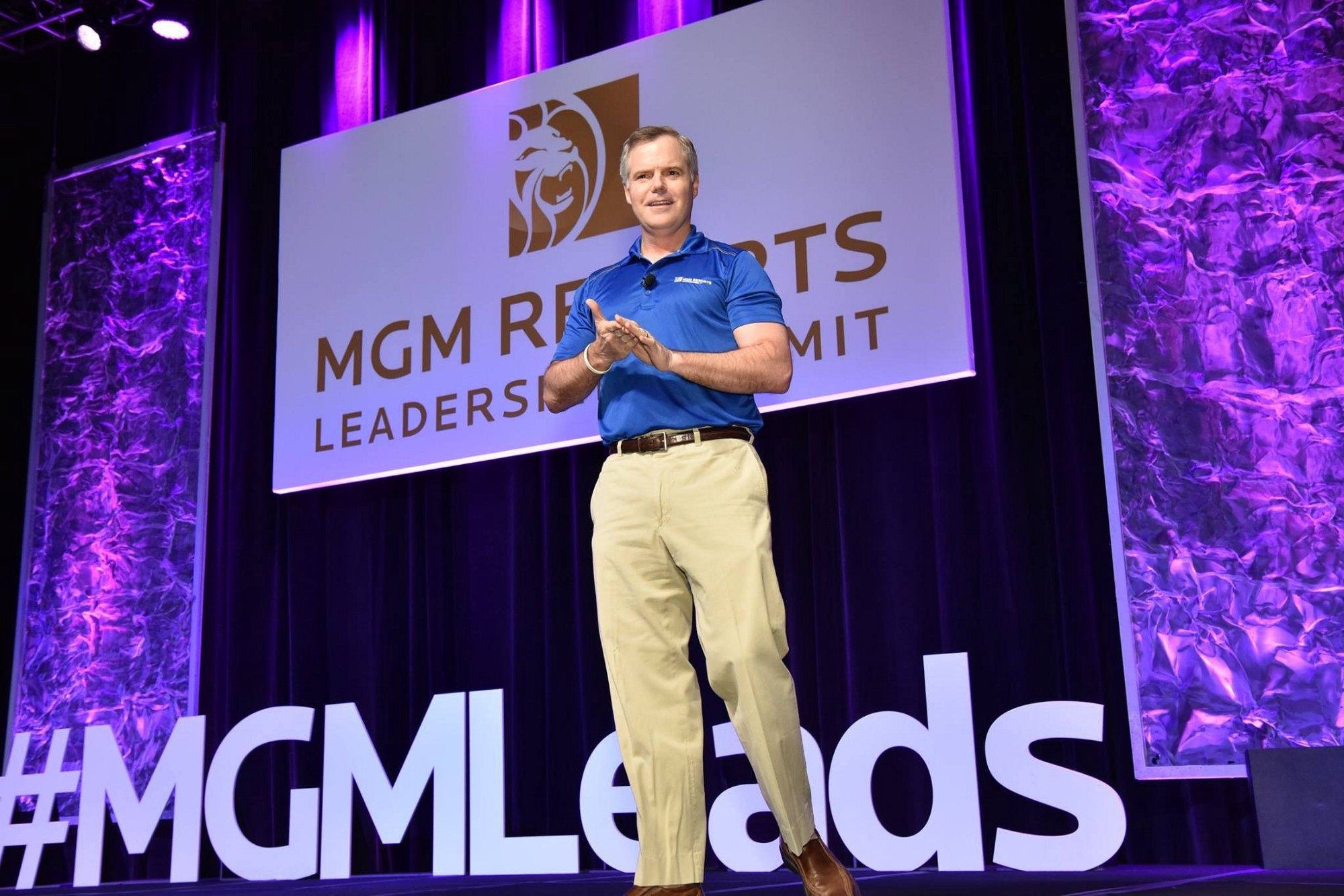 The MGM presser says the company will reduce costs, drive margin improvement, and position the casino giant for future growth. The goal is to increase annual adjusted earnings before interest, taxes, depreciation, and amortization (EBITDA) by $200 million over the next two years, and an additional $100 million by the year end 2021.
Part of the cost trimming comes via a reduced management staff. The Las Vegas Review-Journal's Todd Prince reports that the majority of the layoffs will be "managers and above." MGM employs roughly 71,000 people in the US.
MGM Resorts CEO Jim Murren said the goal is to "transform the way we operate and leverage the most effective operational architecture for our company."
2018 was not kind to Nevada's largest casino operator, as MGM shares plummeted more than 27 percent.
Losing Friends Fast
MGM Resorts' "2020 Plan" is presumably a ploy to keep investors from further selling off shares as the year gets underway. But the announcement to reduce jobs in order to increase EBITDA is garnering a strong backlash. It's the latest public relations hiccup for the company.
Just months after the Las Vegas mass shooting took place at its Mandalay Bay in October 2017, MGM announced in January 2018 that it was increasing parking rates at 11 Strip properties. The end of free parking was paired with higher resort fees.
Despite pleading to America and international visitors to continue supporting Las Vegas in the wake of the deadliest mass shooting in US history, the casino operator tacked on higher fees on guests.
MGM said at the time that "occasional parking rate adjustments are necessary." The last parking rate surge came in April 2017. 
MGM further angered the public when it filed blanket lawsuits in eight states against the victims of the Las Vegas shooting. The company said it wasn't seeking damages, but wanted to consolidate claims and expedite the legal affairs. A federal court dismissed those efforts. MGM has since said it would work with victims to settle claims through mediation.
With this week's announcement that more than 2,000 jobs will evaporate in the year ahead, and MGM is garnering more criticism. The Las Vegas Review-Journal's Facebook post regarding the layoffs is rampant with comments, nearly all negative.
So gouging everyone for parking wasn't enough?" one of the most "liked" posts asks. Another states, "Start trimming the executives!"
Murren was the fourth-highest paid US gaming industry executive in 2017, with his total compensation coming in at $14.58 million.
Broken Promise
The MGM CEO said in his petition to Las Vegas tourists after the shooting, "Without you, they [casino workers] don't have a job. You are coming here and supporting this destination and helping those families take care of themselves."
Now those who did continue to support the Strip and help the main drag increase gross gambling revenue in 2018 are learning that MGM is nonetheless doing away with a good number of those jobs.