MGM Resorts Implementing Responsible Gambling Program at North American Casinos
Posted on: February 24, 2017, 04:00h.
Last updated on: February 24, 2017, 03:42h.
MGM Resorts has partnered with the British Columbia Lottery Corporation (BCLC) to implement the Canadian regulator's responsible gambling program in all of its North American casinos.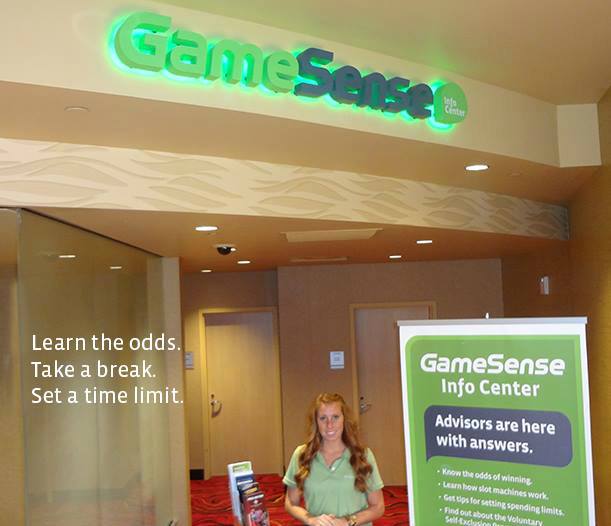 Considering the Nevada-based company is one of the world's largest gaming operators and owns over a dozen properties in North America, the agreement is a monumental development in how casinos help patrons battle addiction.
Developed and introduced in 2009, the BCLC's GameSense program is described as a "player-focused responsible gambling program that encourages players to adopt behaviors and attitudes that can reduce the risk of developing gambling disorders."
MGM Resorts will designate space to setup GameSense kiosks that will be staffed with persons trained in helping problem gamblers. The company says it hopes to integrate the program into its "M life" loyalty rewards card in the future.
GameSense centers allow casino guests to set time and monetary limits, as well as take personal assessment tests to determine if they have, or are prone to, gambling problems. MGM first came across GameSense when Massachusetts mandated that its $950 million Springfield venue be equipped with the program.
Taking the Lead
MGM Resorts' willingness to incorporate a problem gambling area into its casinos is certainly worth being commended. Walk into any casino in the US, and it often doesn't take long to spot someone who probably lost the fun and entertainment of betting long ago.
MGM executive Alan Feldman says the goal of the GameSense initiative is to improve the customer experience through education and research.
In addition to placing the problem gambling centers in its casinos, MGM is donating $250,000 per year for the next five years to the UNLV International Gaming Institute to fund data-driven products that help curtail gambling addiction rates.
Problem Gambling Bill No Problem
MGM isn't alone in wanting to reign in addicts at its casinos. Nevada Senators Tick Segerblom (D-District 3) and Yvanna Cancela (D-District 10) introduced legislation earlier this month in Carson City that would increase the amount of money the state spends on addressing the issue.
Each slot machine a casino has on its floor currently pays a $2 yearly fee to fund responsible gambling programs in Nevada. That translates to about $1.8 million.
But Senate Bill 120 would remove the fee in favor of setting a flat cost. The state senators say that would fix the problem of reduced funding as the prevalence of slot machines decreases.
Segerblom and Cancela are urging the legislature to mandate that a small percentage of a gambling location's licensing fee be earmarked for the state's Advisory Committee on Problem Gambling. Since licensing costs increase with inflation, the law would better fund the agency in a sustainable manner.
During a Nevada Senate Health and Human Services Committee this week, the proposal received no testimony from groups opposing the measure. The bill's sponsors say the casinos they've spoken to are embracing the problem gambling funding change.
SB 120 is expected to pass out of the committee when the panel votes on the bill at a future hearing.