MGM Resorts CEO Jim Murren Blasts DOJ Wire Act Opinion, Company Reports Strong 2018 Revenues
Posted on: February 14, 2019, 07:34h.
Last updated on: February 14, 2019, 07:34h.
MGM Resorts CEO Jim Murren told investors and analysts during the company's Q4 and full-year 2018 earnings call that the Department of Justice's (DOJ) reversal of opinion on the Wire Act is "perplexing."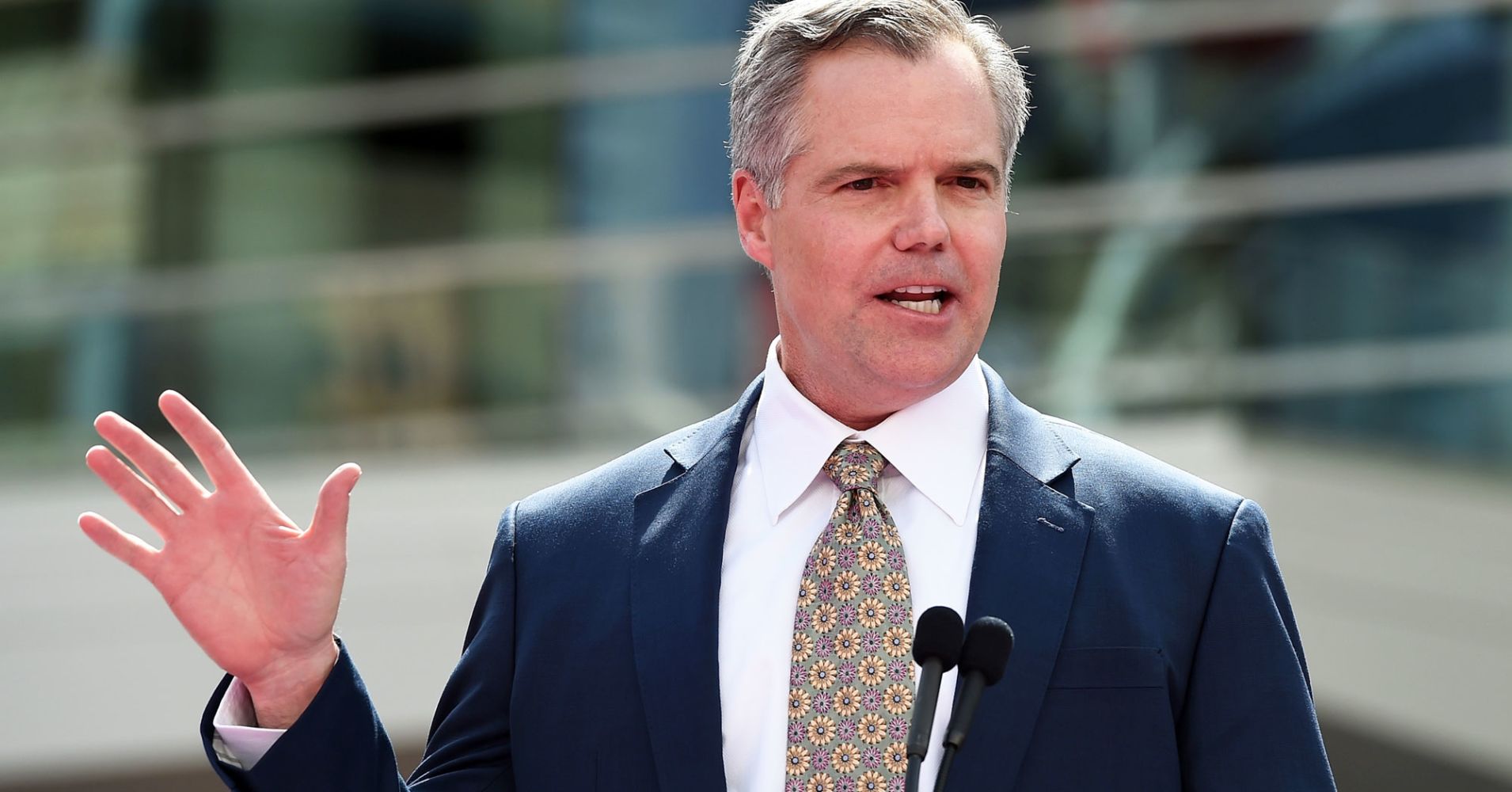 Union Gaming analyst John DeCree asked the chief executive to weigh in on the DOJ's November decision that the Wire Act not only bans the transmission of interstate or foreign bets relating to sports betting, but perhaps all forms of gambling.
The latest missive from the DOJ is perplexing," Murren answered. "It would mean that Powerball as it exists in 44 states in the United States isn't legal anymore. And so, it's just an absurdly, poorly written, and unenforceable opinion."
DOJ Office of Legal Counsel Assistant Attorney General Steven Engel wrote the November opinion.
Engel opined on the Wire Act, "Having been asked to reconsider, we now conclude that the statutory prohibitions are not uniformly limited to gambling on sporting events or contests. We do not lightly depart from our precedents, and we have given the views expressed in our prior opinion careful and respectful consideration."
A 2011 Wire Act opinion from the DOJ found that the 1961 federal law banned only the facilitation of interstate or foreign betting relating to sports gambling. The opinion essentially gave states the privilege to dictate their own intrastate online gambling laws.
The 2018 DOJ Wire Act interpretation threatens the legality of Nevada, New Jersey, Delaware, and Pennsylvania's internet gambling, as well as online lottery sales.
Revenues Strong
Murren's comments came during MGM Resorts' final quarter and full-year 2018 earnings call. The Las Vegas company beat expectations.
The Wall Street consensus among analysts forecasted revenues of $2.98 billion for the final three months of 2018. MGM reported more than $3.052 billion. Full-year revenue came in at $11.76 billion, with the company's two properties in Macau responsible for nearly $3.2 billion of that number.
"Our business fundamentals are solid," Murren explained. "However, we will maintain a level of caution as we navigate through broader market volatility, the rising cost environment, trade tensions, and the resulting concerns on global growth."
Japan Focus
MGM Resorts, like many of its competitors including Las Vegas Sands, Wynn Resorts, and Caesars Entertainment, is fixated on becoming licensed to do business in Japan. The country is preparing to issue three integrated resorts (IR), and has the attention of the world's major gaming operators.
We believe we're going to win in Japan," Murren told shareholders Wednesday. He added that the company is focused on Osaka, one of the three prefectures that has publicly expressed support for welcoming an IR.
"We just recently opened up an office in Osaka," Murren explained. "We've committed to the mayor and to the governor of Osaka that MGM has adopted an Osaka-first strategy. We are focusing our considerable resources on Osaka."
So is Sands, the casino empire of billionaire Sheldon Adelson – the man thought to be behind the DOJ's Wire Act reversal. A longtime proponent of banning online gambling, the tycoon and one of President Donald Trump's largest donors is presumed to have gotten his way with the 2018 opinion.