MGM Northfield Park Donates $10,000 to Fight Human Trafficking in Ohio
Posted on: February 17, 2020, 09:10h.
Last updated on: February 17, 2020, 09:10h.
MGM Northfield Park announced on Monday that it will donate $10,000 to a local task force dedicated to stopping human trafficking in northeastern Ohio.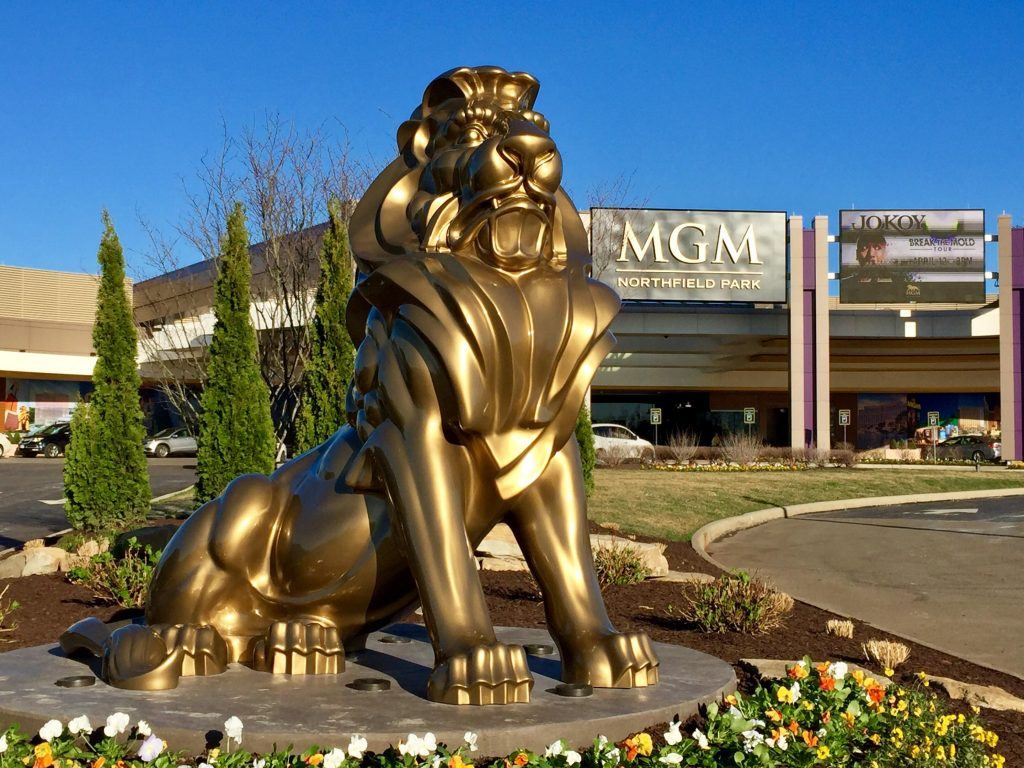 The check to the Summit County Sheriff Division of Human Trafficking and Prostitution will help provide access to healthcare and counseling for victims as well as provide the sheriff's department with the resources they need to fight against the criminal activity.
We recognize the need to combat the issue of Human Trafficking in our communities," said MGM Northfield President and COO Matt Buckley in a release. "We appreciate the opportunity to support law enforcement in this ongoing effort to assist victims and their families."
The presentation is scheduled to take place Wednesday with Capt. Scott Cottle, who heads up the task force.
Beyond the donation, MGM Northfield Park will also offer training to its employees to recognize signs for possible human trafficking. Employees at the racino will also hold a donation drive to help trafficking victims get the personal items they may need.
MGM Resorts International took over management of the harness track and casino last year after MGM Growth Properties purchased the venue from Hard Rock International for $1 billion in 2018. MGM Resorts leases the property from the real estate investment trust.
Trafficking Prevalent in State
According to the state of Ohio's Human Trafficking Task Force, Ohioans reported nearly 400 cases to a National Human Trafficking Hotline. That ranked the state fourth behind only California, Texas, and Florida in the number of cases. And the hotline said there were more than 440 cases reported from the state in 2018.
The hotline also produces a "heat map" showing where most cases are reported in each state. The Interstate 71 corridor, which runs from Cincinnati to Cleveland, has the highest concentration of calls on the Ohio map.
MGM Northfield Park is located Northfield, which is about halfway between Cleveland and Akron.
Human trafficking can take on many forms, but according to the hotline, sex trafficking cases make up the largest share of trafficking crimes in Ohio. In 2018, 349 of the 443 cases were related to sex trafficking, and most of the victims tend to be adult females.
However, there are other forms of exploitation, including forced or coerced labor. That can include domestic work, construction, and traveling sales crews.
MGM Fights Trafficking in Other Ways
MGM Northfield's donation is the latest effort by the global resort, gaming, and entertainment company to combat human trafficking worldwide.
Last May, the Las Vegas-based company announced it had signed Tourism Child Protection Code of Conduct established by ECPAT-USA, a leading anti-child trafficking group and a member of the global ECPAT organization. MGM joined Caesars Entertainment in signing the code of conduct.
"Our Company has undertaken concrete steps to raise employee awareness, assure that our properties are not used to imperil children or other trafficking victims and support nonprofit organizations involved in combatting this social evil and/or providing victim services," said Phyllis A. James, MGM Resorts chief diversity and corporate responsibility officer, in a release last year.
In addition, MGM also participates in an industry workgroup called Z.O.N.E. that identifies best practices to keep traffickers from using nightclubs as an outlet to promote their trade.