MGM National Harbor Opening December 8 Outside Washington, DC
Posted on: October 3, 2016, 03:00h.
Last updated on: October 3, 2016, 02:35h.
MGM National Harbor will officially open its doors on December 8 at 8 pm local time in Prince George County, Maryland.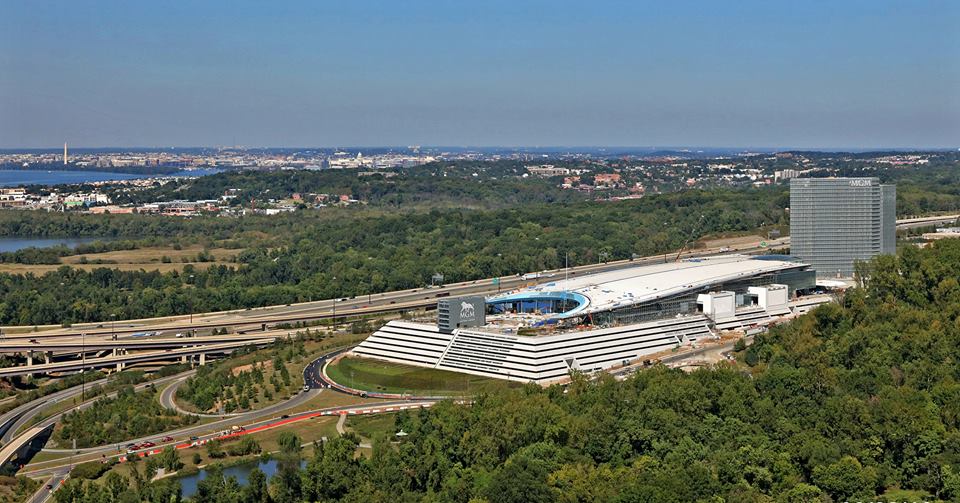 The $1.4 billion resort located just 10 miles from the White House comes with a 24-story luxury hotel featuring 308 guestrooms. The 23-acre property overlooks the Potomac River across from Alexandria, Virginia, southeast of the nation's capital.
Rooms start at $399 per night, and will be available beginning on December 10.
Of course, the casino will be the main attraction for the majority of visitors. MGM says its casino will entail 125,000 square feet of floor space.
"We are thrilled that the moment is almost upon us to share this very special resort with the community and visitors from around the world," MGM National Harbor President Lorenzo Creighton said in a press release.
Added National Harbor General Manager Bill Boasberg, "Under one roof, guests will enjoy a sophisticated hotel experience, high-energy casino, celebrity-chef restaurants, world-class entertainment, nightlife, destination spa, upscale retail and curated art, complemented by incredible panoramas of DC."
MGM received its casino license from Maryland in December of 2013.
Gaming revenue in Maryland continues to prosper. Maryland casinos have posted nine straight monthly revenue gains. National Harbor marks the state's sixth and final commercial casino.
Casino Afterthought
MGM Resorts is in the business of gambling, but if you read the company's National Harbor press release, you might think it was a hospitality-first organization.
National Harbor is making its public introduction by flaunting everything from its accommodations and "culinary delights," to entertainment and even an art collection.
The MGM presser lists over a dozen property highlights, but the casino details are tucked away at the bottom with only a one-line description. "More than 125,000 square feet of dynamic casino space will feature poker, a variety of table games and more than 3,300 slot machines to keep the energy going all night," MGM states.
Not exactly the most creative copy for the casino company's principal area. In fact, National Harbor's "Meetings & Events" seems almost more riveting.
"Available for small private gatherings, engaging meetings and elegant galas, MGM National Harbor will be a premier destination for groups that expect the best in amenities and service," the statement declares. It goes on to say that its "versatile meeting space" features floor-to-ceiling windows with "breathtaking views."
MGM boss Jim Murren has made no secret that National Harbor is aiming to be a resort destination instead of just a regional casino.
"Sure, we'll grab some Maryland business," Murren said last year. "But that's really not our target market. The majority of our business is going to come outside the state."
Welcoming New Visitors
Murren's comment that National Harbor will primarily profit off out-of-towners isn't being believed by Maryland Live executives.
Currently Maryland's most robust casino, Maryland Live is focused on keeping its customers. The Arundel Mills, Maryland, venue is located 13 miles southwest of downtown Baltimore and 40 miles north of MGM's new casino. The casino has recently been on a spending spree to entice players to stay.
Maryland Live is building a $200 million hotel tower, and snagged up a nearby Hilton property to bridge the gap until the expansion is complete.
Most Read