MGM China Joins Fight Against Modern Slavery in Macau Sex Trade
Posted on: January 17, 2018, 04:00h.
Last updated on: January 17, 2018, 03:14h.
MGM China, the Asian subsidiary of MGM Resorts, has signed a pledge to participate in an international campaign to end modern slavery.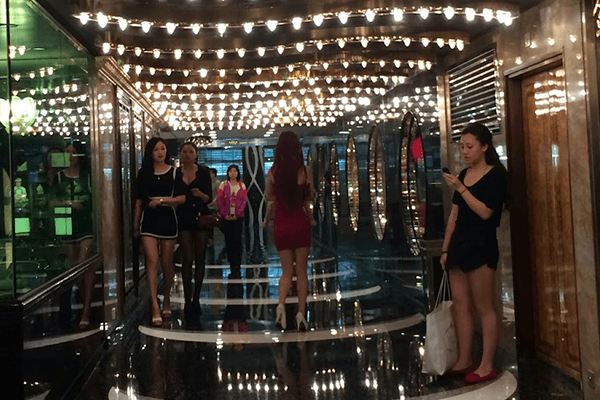 The Mekong Club, a Hong Kong nonprofit, estimates there are currently 45.8 million people on earth living in slavery, or working in slave-like conditions, with the majority in China, South Korea, Taiwan, and India.
MGM China just signed the Mekong Club's business pledge, which commits a company to actively taking steps to address and prevent slavery and sex trafficking.
The Mekong Club recently created the pledge to bring the strength of large corporations to their efforts. Signatories must develop actionable steps to help rid the world of slavery.
MGM China owns and operates MGM Macau, and the forthcoming $3.3 billion MGM Cotai casino resort, which is scheduled to open next month. MGM is the first casino conglomerate to sign the anti-slavery pledge, and one of six companies overall.
"We believe by taking a public stance we may also contribute to encouraging others to join the fight," MGM China CEO Grant Bowie told Reuters this week. Mekong Club CEO Matt Friedman says just 66,000 people were freed from slavery last year.
Putting Macau Slavery Out of Business
While the focus of modern slavery is often on the apparel industry, it's far more wide-reaching. In Asian casinos, modern slaves often are engaged in the sex trade.
Unlike in mainland China, prostitution is legal in Macau, but operating a brothel or sex ring is not. However, women are often recruited by unscrupulous agencies and forced into bonded labor, Bowie said.
The casino executive admits sex trafficking is alive and well in Macau, including at his MGM property. "At the level of sex workers, clearly in our properties, we accept that it occurs," Bowie said in December.
MGM China has since made its corporate pledge with its Vendor Code of Conduct, which is a series of standards the company will employ throughout its supply chain business dealings. Bowie said vendors found to be not in compliance with its anti-slavery standards will not be allowed to become business partners.
Culture of Prostitution
Billionaire Sheldon Adelson, whose Sands China is an "observing member" of the Mekong Club, lost a defamation lawsuit last fall against the National Jewish Democratic Council (NJDC). The political group, citing a civil lawsuit brought against Adelson by a former Sands China executive, alleged in 2012 that the casino tycoon encouraged prostitution to take place inside his Macau casinos.
A US federal appeals court ruled Adelson's personal reputation was not harmed by the NJDC petition that urged Republican candidate Mitt Romney to refuse the billionaire's political donations.
Alan Ho, the nephew of billionaire Stanley Ho, is currently in jail for operating a prostitution ring inside his uncle's Lisboa Hotel. Alan reportedly controlled 100 rooms between 2013 and his arrest in 2015 where nearly 100 of his prostitutes worked.
Slavery by the Numbers
Modern slavery is estimated to generate $150 billion in annual profits
45.8 million slaves means more people are enslaved today than ever in human history
75 percent of slaves work in forced labor
60 percent of businesses utilizing slaves are engaged in manufacturing supply chains
Slavery is growing at a rate of nine million new slaves a year