MGM China CEO Grant Bowie Confident in Macau Despite US-China Trade War
Posted on: May 16, 2019, 01:00h.
Last updated on: May 16, 2019, 07:52h.
MGM China CEO Grant Bowie told reporters this week that he remains bullish on Macau's economy and gaming industry despite the ongoing trade war between the United States and China.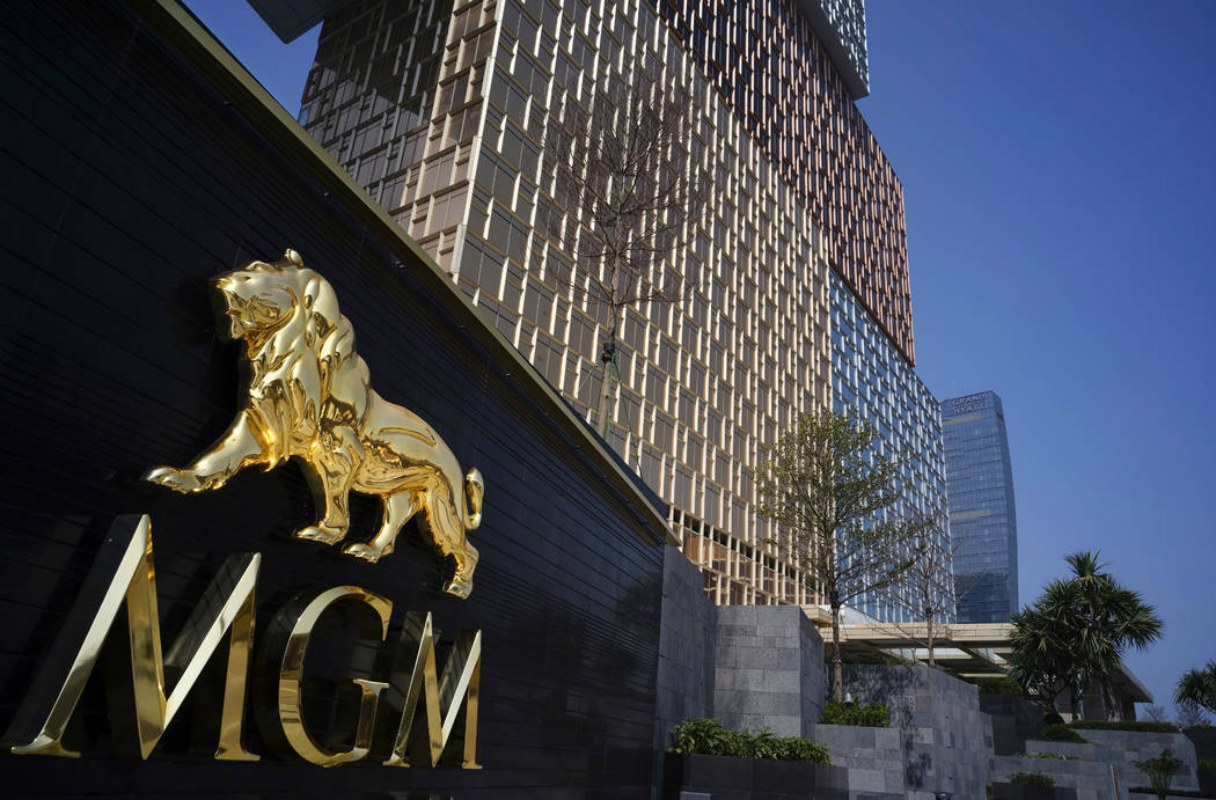 Speaking with reporters at the Nam Van Lake Nautical Center where regional executives and employees will compete in dragon boat races next month, Bowie said he isn't worried about the back-and-forth trade tariffs being levied by the two countries against one another.
"I've lived in Macau for so many years now, I am always confident," Bowie said. "There are always ups and downs in the marketplace. We are still the largest gaming market in the world, and I think everybody in Macau should be very confident."
In Fitch Ratings' "All In: Global Gaming Handbook," the agency predicts Macau gross gaming revenue (GGR) will be flat in 2019. The firm explained, "Due to the assertive fiscal stimuli by the mainland government, diffusion in trade tensions with the United States, and the recently completed transportation infrastructure improvements," GGR will be "flat to low single-digit" growth.
The enclave has reduced its dependency on the VIP high roller in recent years as a result of China President Xi Jinping's crackdown on junket operators. Last December's opening of the 34-mile bridge across the Pearl River Delta greatly reduces travel time between Hong Kong and Macau, which is expected to increase mass market visitor arrivals.
Areas to Improve
Bowie says even if China's overall economy continues to slow, Macau is well positioned to weather the storm.
Brokerage firm Deutsche Bank says MGM China controls just 7.5 percent of the gaming market in Macau. Bowie plans to change that by going after those high rollers who have fled to more welcoming gaming locales such as the Philippines. MGM's market share of VIP business was 6.7 percent last year.
Twenty-seven ultra-luxury villas opened at MGM Cotai in March.
It's very private and it's obviously a place we're very excited about. It's a beautiful property and we're looking forward to being a significant contributor to the performance of our property," Bowie explained.
MGM China will additionally wants to add new private high-roller gaming lounges in the year ahead at both of its Macau resorts.
Macau Economy
The Special Administrative Region is diversifying its amenities to make Macau a more appealing destination for conventions and business events. China has directed enclave officials to support programs that encourage casino operators to invest in non-gaming projects.
The neighboring island of Hengqin is being targeted for such MICE (meetings, incentives, conventions, and exhibitions) space, as well as additional hotel rooms and entertainment attractions.
The influx of capital investments is one reason the International Monetary Fund (IMF) predicted this week that Macau's economy will grow by 4.3 percent this year. That is lower, however, than the 6.3 projected growth for China as a whole.
The IMF is predicting just 1.8 percent growth for advanced economies as a whole, which includes the US, Europe (Germany, France, Italy, Spain), Japan, UK, and Canada.
Similar Guides On This Topic