US Gaming Industry Exposure to China Drives Stocks Down Amid Trade War
Posted on: May 14, 2019, 09:56h.
Last updated on: May 14, 2019, 09:56h.
The US gaming industry is feeling the consequences of the escalating trade war with China, as both countries impose hundreds of billions of dollars in tariffs.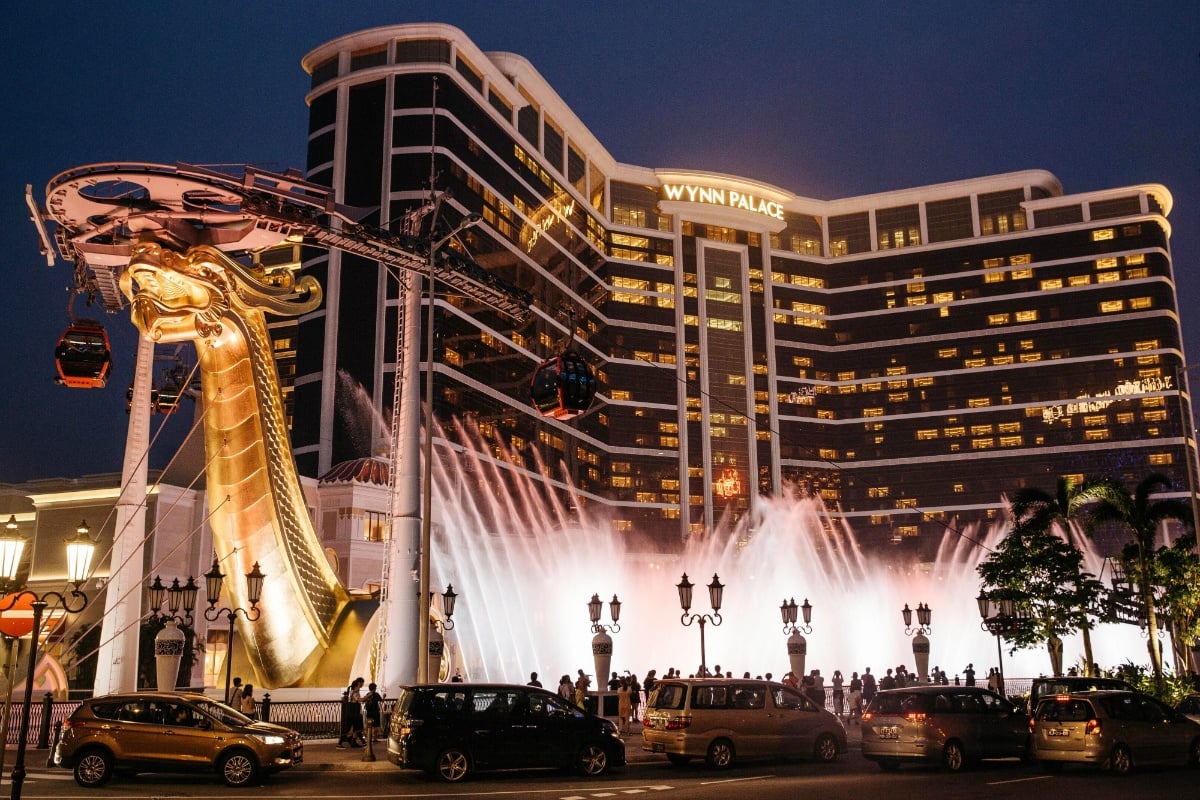 With China unwilling to compromise on a trade deal with the US, President Donald Trump elevated tariffs on $200 billion worth of Chinese goods effective May 10. The increase took tolls on the products from 10 percent to 25 percent.
In response, China said it will increase tariffs on $60 billion worth of American goods beginning June 1. Trump said he's considering a supplementary increase on an additional $325 billion of imports from China.
It's a back and forth expensive game that's rocking domestic and global markets. And of course, the gaming industry isn't immune.
Gaming Stocks Tumble
The week kicked off with a market selloff. Stocks suffered their largest one-day loss since January 3. The Dow Jones Industrial Average fell 2.4 percent (617 points), S&P 2.4 percent (70 points), and Nasdaq Composite 3.4 percent (270 points).
The three US gaming industry companies licensed in China's Special Administrative Region (SAR) of Macau – the world's richest gambling hub – are Las Vegas Sands, MGM Resorts, and Wynn Resorts.
On Monday trading, Wynn lost 6.17 percent, Sands 5.16 percent, and MGM one percent. Melco Resorts, another Macau license holder that's headquartered in Hong Kong but trades on Nasdaq, saw shares decrease four percent.
The Vectors Gaming ETF (exchange-traded fund) includes 43 stocks operating in the gaming industry. Its five largest holdings are Sands, Galaxy Entertainment (another Macau licensee), Sands China subsidiary, Aristocrat Leisure (gaming manufacturer), and Wynn. The ETF dropped nearly three percent on Monday.
China Penalize Macau Ops?
China President Xi Jinping's administration continues to spar with Trump over a fair resolution to the ongoing trade war. The US commander-in-chief says China has been taking advantage of America for more than two decades.
When the time is right we will make a deal with China. My respect and friendship with President Xi is unlimited, but as I have told him many times before, this must be a great deal for the United States or it just doesn't make any sense," Trump tweeted this morning. "We have to be allowed to make up some of the tremendous ground we have lost to China on trade since the ridiculous one-sided formation of the WTO (World Trade Organization)."
There are some concerns that Xi could punish the three US casino companies in Macau to better his position in the trade discussions.
"The US-owned Macau casinos are sitting on what could be called a geopolitical fault line," gaming analyst Steve Vickers said in December. "To date, the Chinese have been quite careful not to escalate the conflict into a direct assault on US interests. But, it remains to be seen what the current attitude is towards Macau and the huge cash outflow associated with the large US casinos."
Sands is controlled by billionaire Sheldon Adelson – the largest political donor to the Republican Party in each of the last two election cycles. Steve Wynn, though no longer associated with his casino empire, has also been a staunch Trump supporter.
Similar Guides On This Topic