Meyer Lansky Heirs Seek Compensation Claim for Cuban Casino
Posted on: December 10, 2015, 05:53h.
Last updated on: December 10, 2015, 05:54h.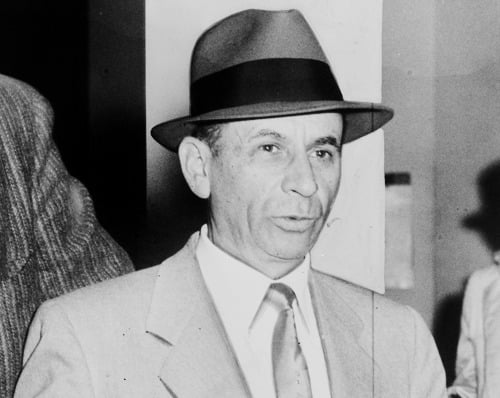 When Meyer Lansky built the Habana Riviera Hotel and Casino in 1957, Havana was swinging.
It was, at the time, the largest purpose-built hotel in the world and Ginger Rogers played on the opening night.
Lansky complained that while Rogers could "wiggle her ass" she "couldn't sing a goddam note," but the legendary Jewish mobster was pleased enough.
After all, times were good: he had installed himself in the presidential suite and within the first 12 months he would make $3 million from his new project.
But revolution was in the air, and in 1959 Lansky was forced to flee the country, as was his great friend, the dictator and President of Cuba Fulgencio Batista, under whose patronage the American Mafia had flourished in Cuba.
Many of Havana's casinos were damaged in the fighting and looting as Castro's forces swarmed into town. In 1960 all of Cuba's hotels were nationalized and gambling became illegal.
The Door is Open
But, history lesson aside, now that the US has restored diplomatic ties with its old foe, there is talk of honoring 50-year-old legal claims relating to the revolutionary confiscation of property, and Lansky's heirs believe they have a claim on the Riviera.
Gary Rapoport, an industrial propane salesman from Florida and Lansky's grandson, says that his mother, his uncle and he, as beneficiaries of Lansky's trust, should be entitled to some kind of compensation.
"The hotel was taken from my grandfather forcefully," he told NBC Miami. "Cuba owes my family money."
"Trust me," he continued, "I'm not looking to move down to Cuba and take over the business. I believe my family is entitled to something.
"We never filed a claim with the government or hired an attorney earlier because we didn't think the door for negotiating would ever actually open. Now it is open"
"Governments change their mind on a lot of different things. I'm looking at it as a businessman," he added.
Did Lansky Die Broke?
Meyer Lansky, dubbed the Mob's accountant, was a teenage friend of Bugsy Siegel and Charles "Lucky" Luciano who would later become the head of the Genovese Crime Family. He began his career, with Siegel, running a violent bootlegging operation during Prohibition, but eventually developed a gambling empire that stretched across the world.
Despite a lifelong career in organized crime, he was never convicted of anything worse than illegal gambling.
Lansky invested hugely in Cuba, and the revolution cost him millions. When he died, in 1983 of lung cancer, aged 80, he was ostensibly broke, although the FBI believed he had squirreled away some $300 million into offshore bank accounts.      
It's unclear whether his family does have a claim on the Riviera. The revolutionaries of 1959 were furious with the corruption of the Batista government and particularly with the way the dictator had sold off land and assets to the American Mafia.
Fifty years later, the Cuban government may be unlikely to look favorably on a compensation claim from the relatives of an old mobster.