Mexico Lottery Offers Former Presidential Retreat as Prize in Independence Day Draw
Posted on: September 15, 2023, 06:49h.
Last updated on: September 15, 2023, 03:45h.
President Andrés Manuel López Obrador yesterday confirmed the chance to win the Villas Chakté property in this year's lottery draw in celebration of Mexico's independence on September 16th. The Cancun property was once owned by a former president.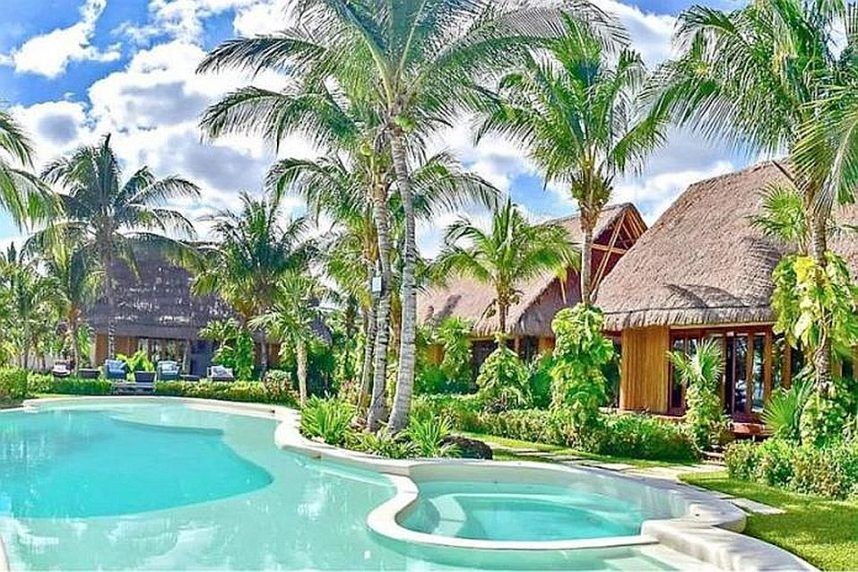 The property is worth an estimated MXN236 million (US$13.8 million), according to government records. Lottery tickets cost about $26 each.
The beachfront property, initially constructed during former President Felipe Calderón's tenure, spans ​​73,108 square feet and boasts a total constructed area of 8,998 square feet. Situated along a mesmerizing beachfront, the property is complemented by a collection of palapas, a pool, a jacuzzi, a gym, a bar, and games room, all set against the picturesque backdrop of the Caribbean Sea.
This highly sought-after prize has a fascinating past. Raúl Bermúdez Arreola, the former director of Mexico's National Fund for Tourism Promotion in Cancún, allegedly unlawfully rented the property through Airbnb and Booking.com, charging $600 per night. Over time, this scandal brought immense attention to the town, ultimately leading to Bermúdez Arreola's dismissal.
The draw also offers over MXN354 million (US$20.7 million) in cash prizes. Participants also have the chance to win a VIP box at the Azteca Stadium, complete with 20 low-level seats and four parking spaces.
The proceeds from ticket sales for the Independence Day draw will be allocated to constructing a hospital in the municipality of Felipe Carrillo Puerto, Quintana Roo.
The drawing will take place tonight in Mexico City's Zócalo Square.
Winning El Chapo's Home, Stolen Goods
The Independence Day draw has recently featured several extraordinary top prizes. In 2021, attention was drawn to a former home once owned by the infamous drug lord, Joaquín "El Chapo" Guzmán.
The property underwent several modifications, including the connection to a network of underground tunnels, which were appropriately sealed off before the draw before the residence was listed as a prize. Stringent measures were also taken to search the property for any left-behind drugs, money, and weapons.
Despite no one matching the winning numbers to claim the house, one lucky winner did secure exclusive box seats at the Azteca Stadium.
The lottery also often includes prizes from its Institute to Return Stolen Goods to the People.
This division was established as part of President Obrador's initiatives upon taking office and is colloquially referred to as the "Robin Hood" department. It's responsible for redistributing confiscated assets, including real estate and vehicles, back to the public.