Studio City Macau Devoured on NASDAQ, as Melco Tries to Rebound From 2018 Stock Woes
Posted on: October 18, 2018, 09:00h.
Last updated on: October 18, 2018, 08:41h.
Initial returns for Melco Resorts and Entertainment — owner of Studio City Casino in Macau — from its recently filed initial public offering (IPO) to sell shares of Studio City on the NASDAQ show the company sold $359 million worth of stock since filing with the Securities and Exchange Commission (SEC).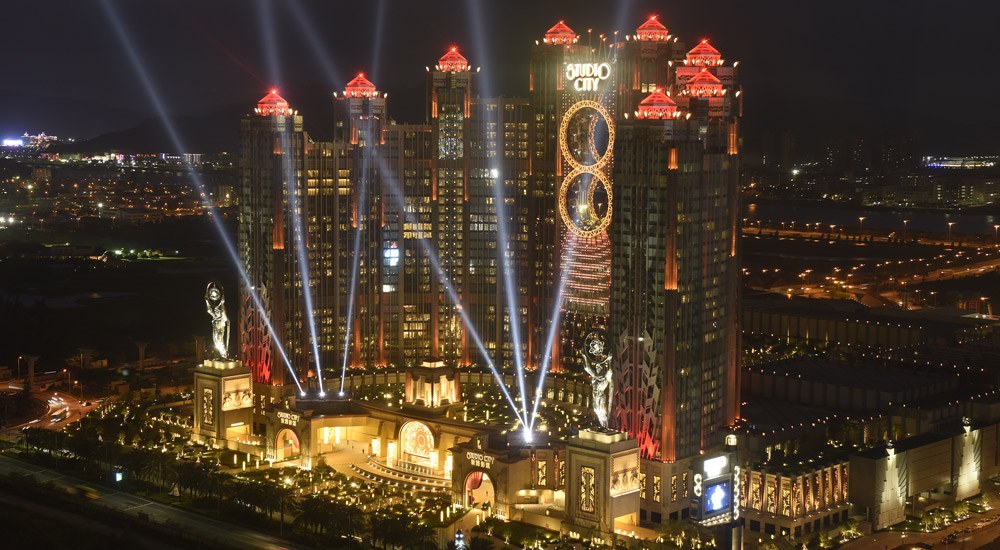 Studio City shares sold for $12.50 on NASDAQ and the company sold 28.75 million, according to Bloomberg data.
It's been a rough year for Melco. The company lost $15 million in revenue during the first half of the year, a trend seen across casinos in the Chinese gambling haven.
A recent report from the South China Morning Press indicates Macau casino stocks suffered an average drop of 40 percent since June. That was partly the result of tumultuous trade relations between the US and China, along with the arrival of Typhoon Mangkhut in September.
On the year, casinos stocks are down 29 percent in Macau. Melco stocks dropped from $32 per share in May to under $18 per share earlier this month.
Las Vegas-based casino operators Sands, Wynn Resorts, and MGM have seen the value of their Macau properties drop by 17, 16, and 30 percent respectively this year.
Activity in Asia
The $359 million in stock sold by Melco is composed of the sale of Melco's entire American Depositary Shares. When the company filed it announced that MCE Cotai, a holdings company owned by Melco Resorts, planned to purchase 89 percent of what was available, equaling about 25.55 million shares.
While Melco is now publicly listed in America, the company has taken the opposite course of action in the Philippines. Last month, Melco delisted from the Philippines Stock Exchange.
That doesn't mean business is bad in the Philippines, however. According to Philippine Gaming Commission chair Andrea Domingo, the opposite is the case. Domingo said that casinos owned by the government are expected to generate as much as PHP 27 billion ($500 million) this year.
Melco recently became one of 12 casino operators worldwide to present Japanese officials with a proposal to build a casino in Yokohama.
Moving Forward
When Typhoon Mangkhut hit Macau in September it caused all of the territory's casinos to temporarily shut down operations for a 33-hour period. The closure was a necessary response by Macau officials to the demands of casino workers — who protested labor conditions during Typhoon Hato in 2017  — but cost operators collective $185 million in total gaming revenue.
The ongoing trade dispute between the United States and China has also hurt Macau's casino industry. Japan's Nomura Holdings reduced its yearly gross gaming revenue (GGR) projections for Macau from 14 down to nine percent, claiming that US tariffs on Chinese goods could hurt China's economy and keep more people from spending at casinos.
Despite the apparent turmoil, Macau's casino industry is plowing through. The Hong Kong-Zhuhai-Macau is set to open on October 23 after nine years of construction. The 34-mile bridge will link China's mainland to Macau with a 40-minute drive, opening up tourism traffic to a much larger demographic.
When that happens, a shuttle bus service will be offered to customers of Sands Macau, the Venetian, and Parisian to Hong Kong. The shuttle service will make 38 daily trips. Though the bridge will ease travel to Macau, it isn't expected to immediately impact revenue totals.