Mega Millions, Powerball Jackpots Total $999M for Drawings This Week
Posted on: October 16, 2018, 09:00h.
Last updated on: October 16, 2018, 06:55h.
The Mega Millions jackpot is now $654 million, the second-largest sum for the multi-jurisdiction lottery game in its history. Paired with Powerball's jackpot currently at $345 million, and the two major games have nearly $1 billion in prizes on the table for this week's drawings at a combined $999 million.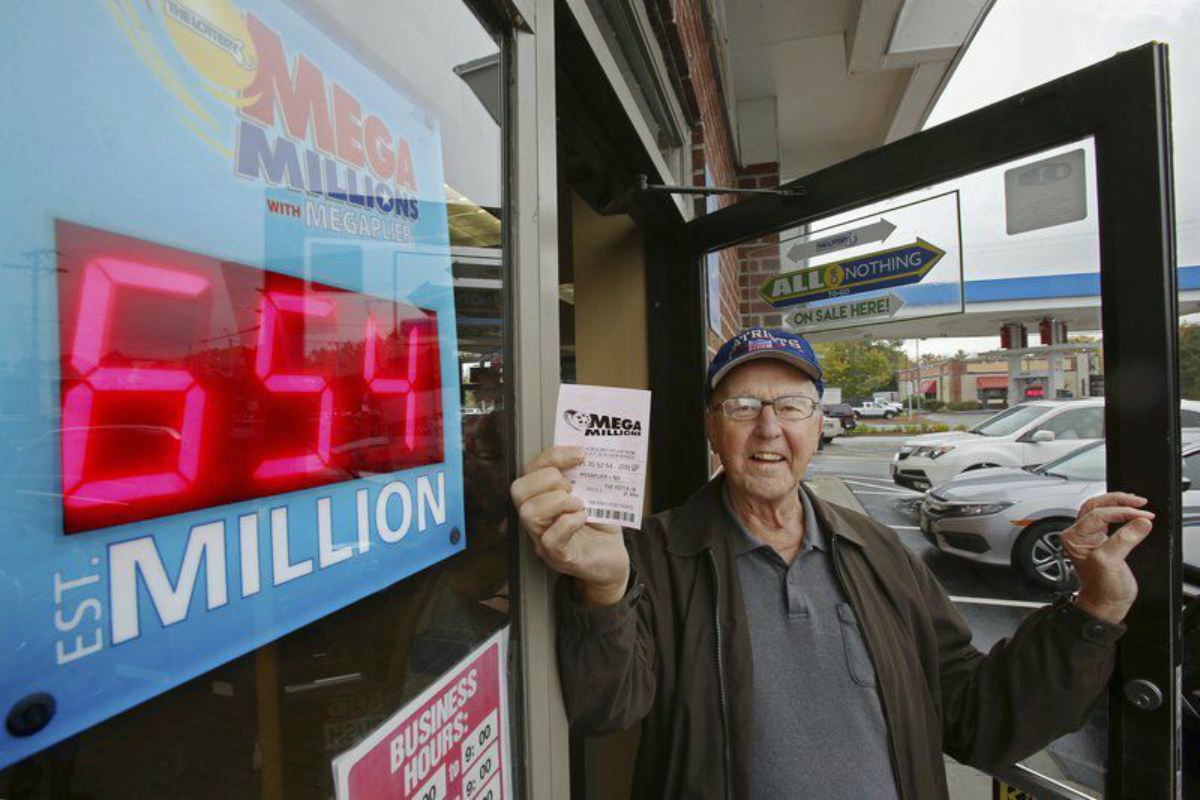 Of course, your odds of hitting either jackpot are dismal. When Mega Millions and Powerball jackpots reach near record levels, a flurry of activity comes, as dreamers print numbers. But your odds stay the same.
For Tuesday's Mega Millions draw, the odds of matching all six numbers are one in 302.5 million. For Wednesday's Powerball, the odds of picking all six winning numbers are one in 292.2 million. The odds of one person winning both are, well, are let's just say nada.
Tonight's Mega Millions draw is at 11:00 pm ET. Tomorrow's Powerball draws at 10:59 pm ET.
Jackpots Good for Business
If a massive Powerball or Mega Millions jackpot story seems to be the norm as of late, it's due to both games undergoing format changes in recent years that make hitting the grand prize unlikelier.
The Multi-State Lottery Association (MSLA), the non-profit group that operates both Powerball and Mega Millions, reduced the number of Powerball numbers from 35 to 26 in late 2015. However, it increased the number of white balls from 59 to 69. The modification altered the odds from one in 175.2 million to one in 292.2 million.
After Powerball soared in popularity due to the higher jackpots, Mega Millions was changed in 2017 by increasing the number of Mega Ball numbers from 15 to 25, and doubling its ticket price to $2. The change took the game's odds of winning the jackpot from one in 258.9 million to one in 302.5 million.
For those who thought winning the lottery was just too darn easy, the changes were welcomed. For the rest of players who took the time to read the fine print odds, the modifications should have given even more reason for one to curb their enthusiasm over the thought of winning.
Largest Jackpots
Should someone hit the Mega Millions jackpot on Tuesday, the $654 million win would be the fourth-largest lottery prize in US history. It's worth noting the $654 million refers to the annuity option paid out over 29 years, while the cash option, favored by most winners, would be $372 million.
The Top 5 US Lottery Jackpots
$1.6 billion, Powerball, Jan. 13, 2016 (three tickets, California, Florida, Tennessee)
$758.7 million, Powerball, Aug. 23, 2017 (one ticket, Massachusetts)
$656 million, Mega Millions, March 30, 2012 (three tickets, Kansas, Illinois and Maryland)
$648 million, Mega Millions, Dec. 17, 2013 (two tickets, California and Georgia)
$590.5 million, Powerball, May 18, 2013 (one ticket, Florida)
While only two of the top five jackpots have been hit since the MSLA changed their marquee games, six of the top 10 have occurred since 2015.