Mayweather vs. McGregor Fight Set for Aug. 26 at T-Mobile Arena in Las Vegas
Posted on: June 15, 2017, 11:00h.
Last updated on: September 17, 2017, 03:03h.
The long-rumored Mayweather vs. McGregor fight is actually going to happen. Ultimate Fighting Championship (UFC) President Dana White confirmed the reports this week, saying the clash will take place on August 26 at the T-Mobile Arena in Las Vegas, with television coverage provided by premium channel Showtime.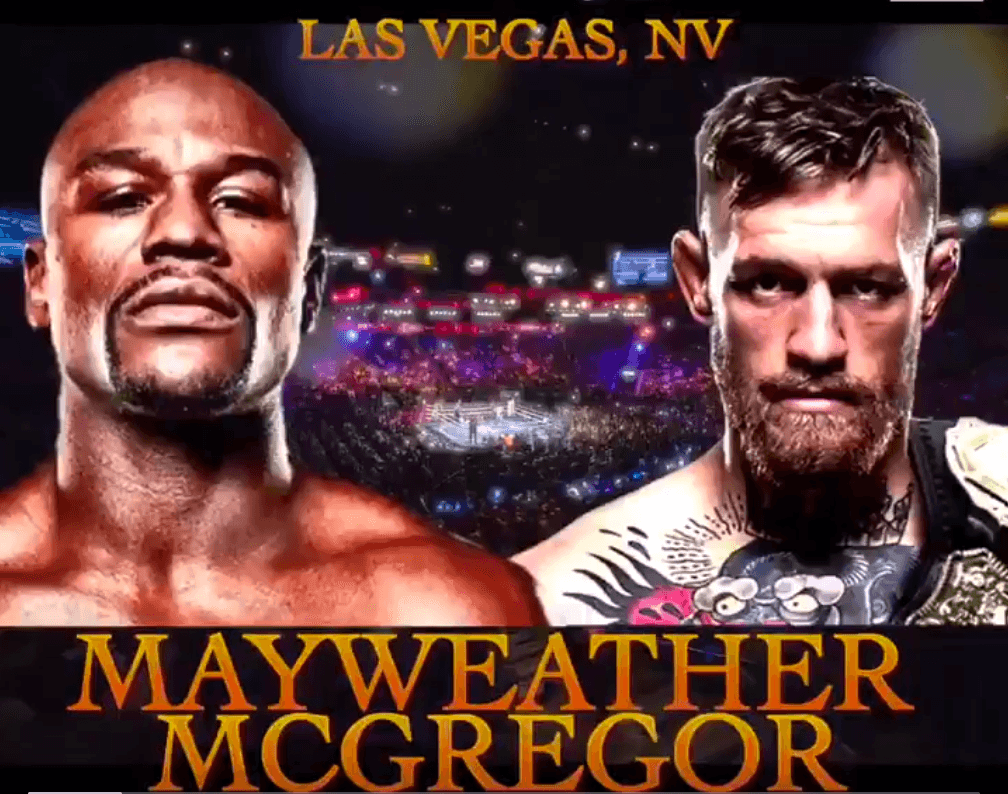 Before the fight was confirmed, almost all of the betting action was on Conor McGregor, as his long odds of upsetting Floyd Mayweather attracted many.
But now that the two have put pen to paper, and the reality of the bout sets in, money is moving to The Money Team.
Following White's revelation that this thing is indeed proceeding, the Westgate SuperBook put the line at McGregor +700, Mayweather -1100. That means a $100 wager on Conor nets $700 should he win, while the same bet on Floyd barely returns lunch money at just $9.09.
White, who orchestrated the deal between the two parties, says negotiations went smoothly.
"I thought it would be impossible to deal with Floyd Mayweather, Mayweather Promotions, Al Haymon (Mayweather's negotiator), and Showtime," White told ESPN this week. "Floyd is surrounded by some smart people, and we got this thing done. The impossible deal is now done."
Moneymaker Event
Anytime Floyd Mayweather steps into the ring, hundreds of millions of dollars are generated through ticket sales, pay-per-view revenue, and advertising. This fight will certainly be no different.
Early projections say the bout could garner $600 million, which is where the Mayweather and Manny Pacquiao fight in 2015 came in at. Dubbed the fight of the century, that event failed to live up to expectations, and it was later revealed that the undercard (Pacquiao) failed to disclose a nagging shoulder injury.
The Mayweather vs. McGregor spectacle also has plenty of potential to be a quick affair. The experts give Conor, a mixed martial arts fighter who's never competed in a professionally sanctioned boxing match, little chance of upsetting perhaps the greatest boxer the sport has ever seen.
McGregor is bigger, younger by more than a decade, and isn't coming out of a two-year retirement. So why is he such an underdog at Las Vegas sportsbooks? Because he's fighting Mayweather, one of, if not the best defensive boxer ever, and also one of the quickest to ever step foot in the ring.
Online Odds
For bettors who believe McGregor has no chance of upsetting the GOAT (Greatest of All Time), online sportsbooks provide some better odds than some casinos in Las Vegas.
Bovada has Mayweather shockingly low at just -600, and McGregor at +400. That won't likely last long, as boxing fans have been sharing the relatively good betting line on social media.
Bovada opened the line at just -450 in Mayweather's favor, and it's been moving in his favor ever since as bettors flocked to the site.
As of Thursday morning, the best line on Mayweather remains Bovada, with 5Dimes close at -650. For McGregor believers, the best choice Europe's BookMaker, which has the UFC star at +783.