Massachussets Governor Signs Budget Bill that Allows Casinos to Serve Booze until 4 am
Posted on: July 20, 2017, 05:39h.
Last updated on: July 20, 2017, 05:39h.
Last call? Not so fast in future Massachusetts casinos, which recently had their drinking hours extended with a quick signature from the governor. But before anything officially takes effect, some lawmakers are calling for the measure to be put on ice.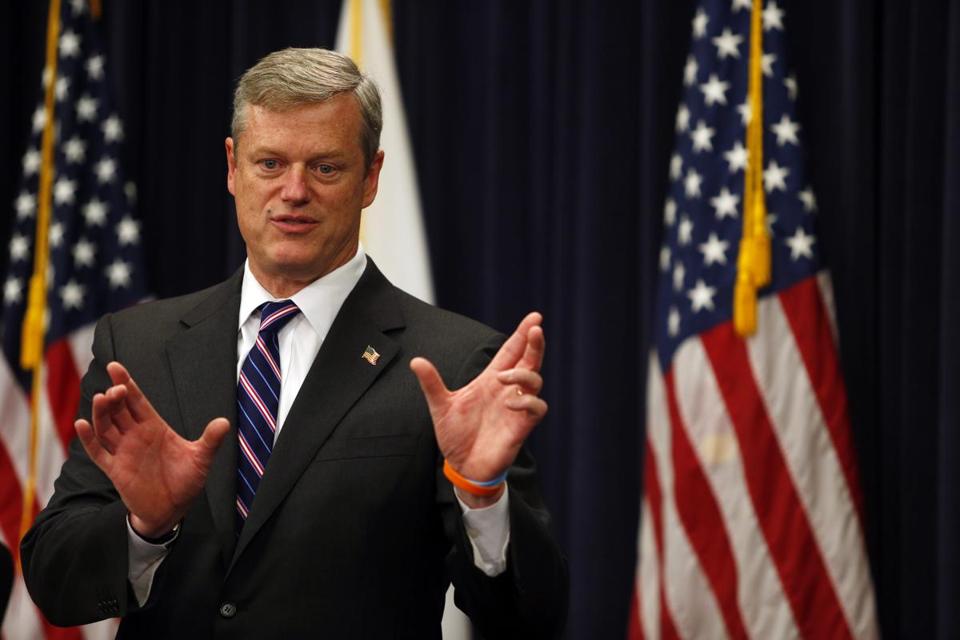 Republican Gov. Charlie Baker signed a budget on Monday that allows two planned casinos to apply for licenses that would grant them the right to serve alcohol until 4 am. Currently, state law requires all businesses to stop providing drinks at 2 am.
The Wynn Boston Harbor, scheduled to open in 2019, requested the provision, which also would apply to the under-construction MGM Springfield, set to open in 2018.
But Democratic State Sen. Stan Rosenberg has voiced vehement opposition to the change in law, citing safety concerns and unfairness to bars and restaurants that would still have to abide by a 2 am closing time.
He also claimed to be irked by the means with which the measure was slipped into a House version of the state's $39.43 billion budget, approved in April, allowing the change of law to progress without a public hearing.
Massachusetts legalized Las Vegas-style casino gambling by passing the Expanded Gaming Act in 2011, which allowed for the licensing of two resorts, but also included a provision that future properties would have to stop serving alcohol between 2 am and 8 am.
Competitive Edge
Officials at the Wynn, who are opening the $2.4 billion Wynn Boston Harbor in 2019, argued that the change was necessary to attract customers and meet their expectations for 24-hour cocktail service, as is available in Las Vegas.
The extended hours until 4 am was seen as a workable compromise.
A spokesman for the $950 million MGM Springfield said that they had no role in the change to state law and haven't decided yet whether it will apply for a last-call exemption from gaming regulators.
"MGM Springfield is evaluating the opportunity for extended alcohol hours provided by the Legislature," casino spokeswoman Carole Brennan said in a statement. "We would work with the City of Springfield and the Massachusetts Gaming Commission to advance a policy that ensures MGM Springfield's successful operation for both the community and our guests."
Safety Concerns
Critics of the law said it provides an unfair advantage to the resorts and will take business away from bars and restaurants, which must stop serving patrons at 2 am. Rosenberg is also concerned about the gaming business dictating policy.
"The industry will start driving the enterprise rather than the Commonwealth's regulations," Rosenberg said in a radio interview. "We're talking about an unfair advantage for an enterprise that already has the ability to attract a lot of people out of those small Main Street businesses."
Rosenberg is not the only government official to balk at the law. Boston Mayor Martin Walsh, as well as police chiefs and community activists, say they worry drinkers will leave a bar or restaurant to go to a casino to continue imbibing for an additional two hours.
"My concern is people drinking late leaving the casino floor and getting into a motor vehicle," Chelsea Police Brian Kyes told the Boston Herald. "My concern is for public safety."
Similar Guides On This Topic
Latest Casino Stocks:
Retrieving stocks data...
Retrieving stocks data...
Retrieving stocks data...
Retrieving stocks data...
Retrieving stocks data...