Massachusetts Voters Reject Another Horse Racetrack Sportsbook Development
Posted on: January 9, 2023, 10:40h.
Last updated on: January 9, 2023, 12:33h.
Massachusetts voters have opposed a second thoroughbred horse racetrack development pitched alongside a sportsbook.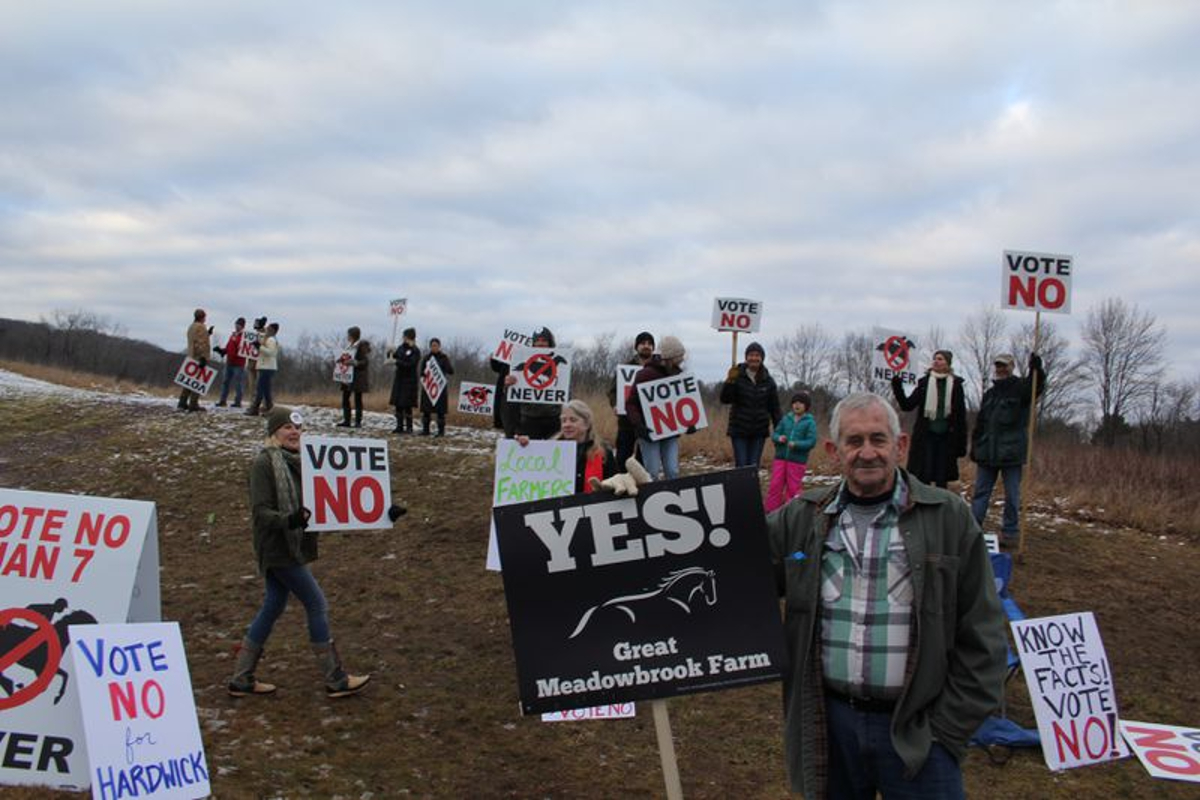 The Massachusetts Gaming Commission (MGC) is readying the debut of legal sports betting in the commonwealth. State lawmakers and Gov. Charlie Baker (R) legalized sports betting last year.
The state's expansion of gaming allows sports betting to occur in-person at the state's three commercial casinos, online, and at the state's two horse racetracks — Suffolk Downs and Raynham Park.
Massachusetts' sports wagering law allows businesses that conduct live horse racing to seek a Category 2 sports betting license from the MGC for on-premises betting. Each Category 2 license can also partner with one online sportsbook operator.
Horse racing is a dying sport in the US, as numerous tracks have closed or ceased live racing in recent decades. But the expansion of legal sports betting has provided a lifeline for horsemen in many states.
Sports Betting Intro
As Massachusetts moved closer to allowing people over the age of 21 to gamble on professional and most college sports, developers saw an opportunity. Though horse racing handle has declined greatly from the horsemen's heyday in the 1970s, the liberalization of sports betting in Massachusetts generated interest in horse racing because of its sports wagering inclusion.
As the odds of Massachusetts legalizing sports betting improved over the past few years, two horse racetrack projects emerged.
In September 2021, a $25 million pitch was presented for Sturbridge. Local businessman Armand Janjigian proposed building the Sturbridge Agricultural and Equestrian Center.
Janjigian said the development was contingent on the state allowing sports betting to commence at licensed horse racetracks. After that came by way of the 2022 sports betting bill, local voters in Sturbridge voted against the horse racing complex.
Sturbridge's local government rules require that such a project receive a two-thirds majority support from the community. Voters rejected Janjigian's plan 449-325.
This past weekend, a second horse racetrack bid was dismissed. A group of businesspeople in Hardwick had suggested building a $20 million horse racing facility and sportsbook at the nearly 400-acre Great Meadowbrook Farm.
Voters expressed their opinion that the property, which was formerly the Goodfield Dairy Farm until 2021, shouldn't be allowed to be rezoned for a horse racetrack and sportsbook. Developers had proposed constructing a 5,000-seat grandstand and a one-mile racecourse.
We're disappointed," said project spokesperson and former Democratic state Rep. John Stefanini. "We need to regroup and consider our next options. Hardwick is a beautiful community."
Stefanini said a decision would be made by the end of February on whether the developers would resubmit their project plans for reconsideration.
Horse Racetrack Sportsbooks
Massachusetts' sports betting law included the horsemen, but didn't provide the industry with financial discounts for entry. Just like the three casinos and each online sportsbook the MGC deems suitable for a sports gambling license in the commonwealth, Suffolk Downs and Raynham Park — should they decide to bet on sports betting — would need to pay $5 million each for the privilege.
The sports betting license would be valid for five years, with renewals set at another $5 million for another five years. The holder of a Category 2 sportsbook license must also commit to investing $7.5 million into their brick-and-mortar facility within three years of receipt of a Category 2 sports wagering license.
Most Read