Massachusetts To Increase Reporting Thresholds at Casinos
Posted on: April 4, 2015, 12:28h.
Last updated on: April 3, 2015, 12:33h.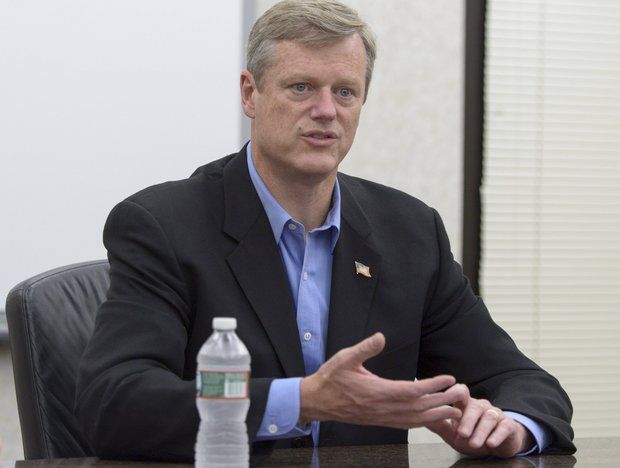 The casinos in Massachusetts haven't even been built yet, but changes are already being made to how they will be operated.
Legislators in the state have made a casino-friendly move by increasing the threshold at while gamblers must file paperwork to report their winnings to the IRS, reducing the regulatory burden on both casinos and gamblers themselves.
When Massachusetts passed their casino law in 2011, it included a provision that required slot machines to shut down if someone won at least $600.
At that time, the individual playing would have to fill out paperwork to report the winnings to the IRS to ensure they were taxed.
Threshold Raised to Match Federal Requirements
However, that threshold was lower than in most other states that have casino gambling, and the casinos complained that it would cost them money by keeping gamblers away and increasing their administrative costs.
After considering their arguments, the Massachusetts Gaming Commission agreed, recommending that the threshold for reporting be increased to $1,200, which is what is required under federal law.
Lawmakers apparently agreed. The Massachusetts House passed an increase to that threshold in their supplemental budget. And while the Senate didn't initially include that provision, it was added when the two houses of the state legislature met to reconcile their versions of the budget bill.
According to lawmakers in both parties, it was a necessary step to put the state's casinos on even footing with those in other states. Only one House member, State Representative James Lyons (R-Andover) objected, on the grounds that he didn't like the idea of changing the law after a request by the casinos.
But the bill still passed easily, and Governor Charlie Baker signed it on Tuesday evening. According to Baker, he had "no strong feelings" about the provision, calling it a minor change.
On the other hand, at least one casino firm was very happy to see the state take the time to make what they feel will be a very helpful adjustment.
"We are grateful to the Massachusetts Gaming Commission for its thoughtful legislative proposal on this matter, and we are pleased that both Governor Baker and the Legislature chose to maintain the threshold at $1,200, the Federal standard," said MGM Springfield spokesperson Carole Brennan.
"This will allow Massachusetts gaming operators to compete in a growing market and fully capture the economic benefits of the industry for the Commonwealth."
Healey Wants More Regulation for Casinos 
Meanwhile, new Attorney General Maura Healey wants to see the casinos take stronger and more proactive steps to combat money laundering and potential criminal activities in their establishments.
Healey is asking the Massachusetts Gaming Commission to require casinos to file reports to the state when they see suspicious activity or large cash transactions, and for casinos to make it clear that they have "zero tolerance" for vendors that engage in human or drug trafficking.
"Such regulations should deter would-be money launderers, and identify those engaged in other criminal enterprises, such as drug traffickers, human traffickers, loan sharks and organized crime," Healey wrote to the commission last week.
Healey was elected Attorney General in November after strongly supporting an effort to repeal the casino law. While that effort failed, Healey said she would do her best to ensure that consumer protections remained strong at the casinos and that she would make enforcing gambling laws a priority.