Massachusetts Gaming Commission Moves Forward With Third Full-Scale Commercial Casino Consideration
Posted on: December 20, 2019, 08:56h.
Last updated on: December 20, 2019, 11:19h.
The Massachusetts Gaming Commission (MGC) isn't ready to fold on the final full-scale commercial casino license it could potentially issue for the southeastern part of the state.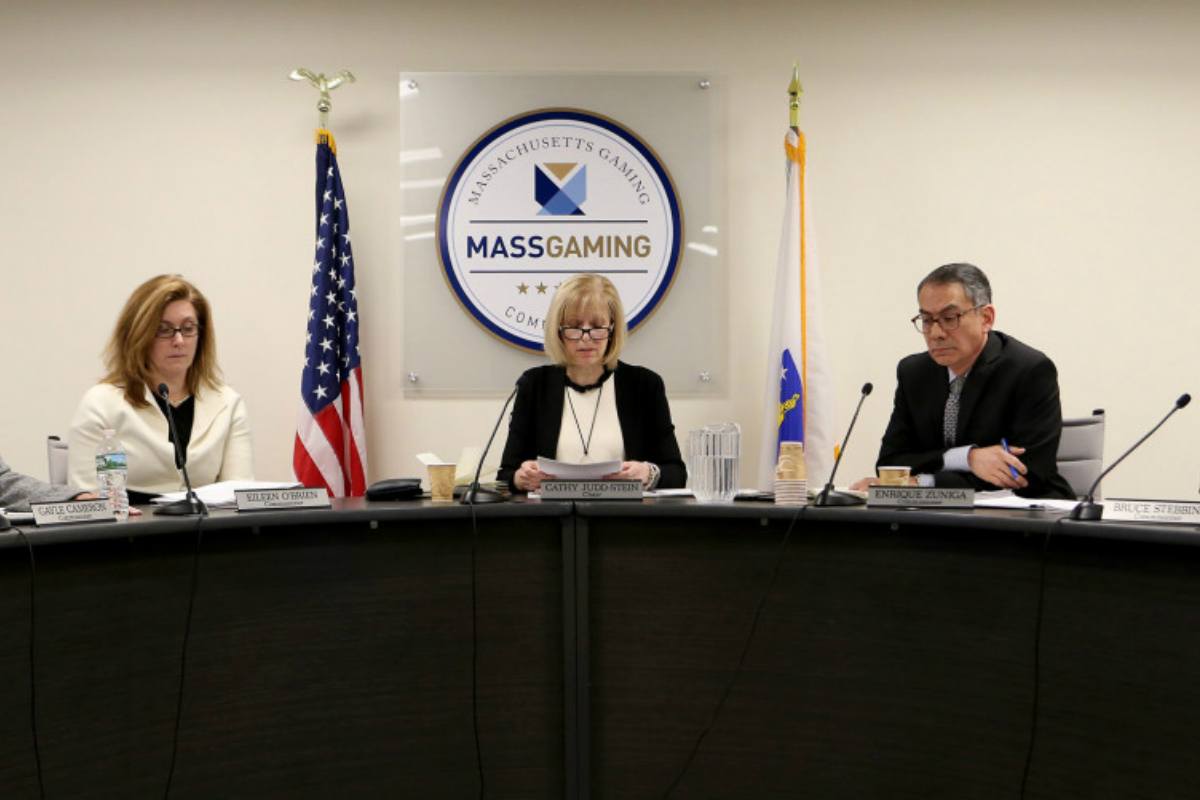 During Thursday's meeting, commissioners directed its staff to compile information regarding the feasibility of allowing an integrated casino resort to be built in Region C. That region consists of the counties of Bristol, Plymouth, Nantucket, Dukes, and Barnstable. The staff is to gather input from gaming industry experts, as well as solicit public comments.
Commissioners each express support for proceeding with a Region C-related RFI and solicitation of public comments," the MGC tweeted. "Commission asks staff to draft the RFI for review at a public meeting on January 9."
The 2011 Expanded Gaming Act authorized three full-scale casino projects in three distinct regions. A minimum investment of $500 million is required. The legislation additionally approved a slots-only facility, with a minimum $125 million investment for that property.
Region C Drama
Plainridge Park was the first commercial casino to open in Massachusetts, the venue representing the slots-only facility. The $960 million MGM Springfield (Region B) was second, and $2.6 billion Encore Boston Harbor (Region A) third.
The delay with the slots and table games license for Region C has been because of the Mashpee Wampanoag Tribe's legal challenge, which contends that it possesses the right to build a $1 billion Native American casino resort in Taunton.
The US Department of the Interior (DOI) took 321 acres of acquired land by the Mashpee Wampanoag Tribe into federal trust in 2015. However, the agency reversed its decision in 2018 on grounds that the Native American group did not meet the definitions of "Indian" under the Indian Reorganization Act.
Should the MGC have approved a Region C casino and the tribe's $1 billion project known as First Light Resort and Casino be permitted, the state said the region would be oversaturated with gaming. But with the odds long that the tribe will receive federal approval to proceed, the Massachusetts Gaming Commission is reigniting consideration.
Patience Running Thin
The state has one qualifying proposal on the table from Chicago-based Rush Street Gaming. The casino operator, which owns properties in Illinois, New York, and Pennsylvania, was the lone bidder in 2015 for the Region C license – which the MGC rejected due to the potential tribal venue.
Rush wants to build a $677 million casino complex at the Brockton Fairgrounds. But company officials are becoming frustrated with the state's delay in considering Region C.
In a recent letter to the MGC, attorneys for Rush Street explained, "Our clients remain interested in and committed to their plan to develop a casino in Brockton. But as we have previously indicated, our clients are concerned with the pace and lack of urgency with which the Commission has approached Region C."
Brockton Mayor Moises Rodrigues agrees, telling the commission, "Under the process you have developed, it is hard to imagine that I will see my city or any other city or town in Region C enjoy the benefits, jobs, and revenue that the 2011 gaming statute promised every region in the Commonwealth."