Massachusetts Gaming Commission Chair Stephen Crosby Resigns, Cites Alleged Wynn Bias
Posted on: September 27, 2018, 08:30h.
Last updated on: September 27, 2018, 07:23h.
Massachusetts Gaming Commission (MGC) Chairman Stephen Crosby is departing the state agency after revealing he's been accused of holding a bias for Wynn Resorts in the ongoing investigation into the casino operator's suitability.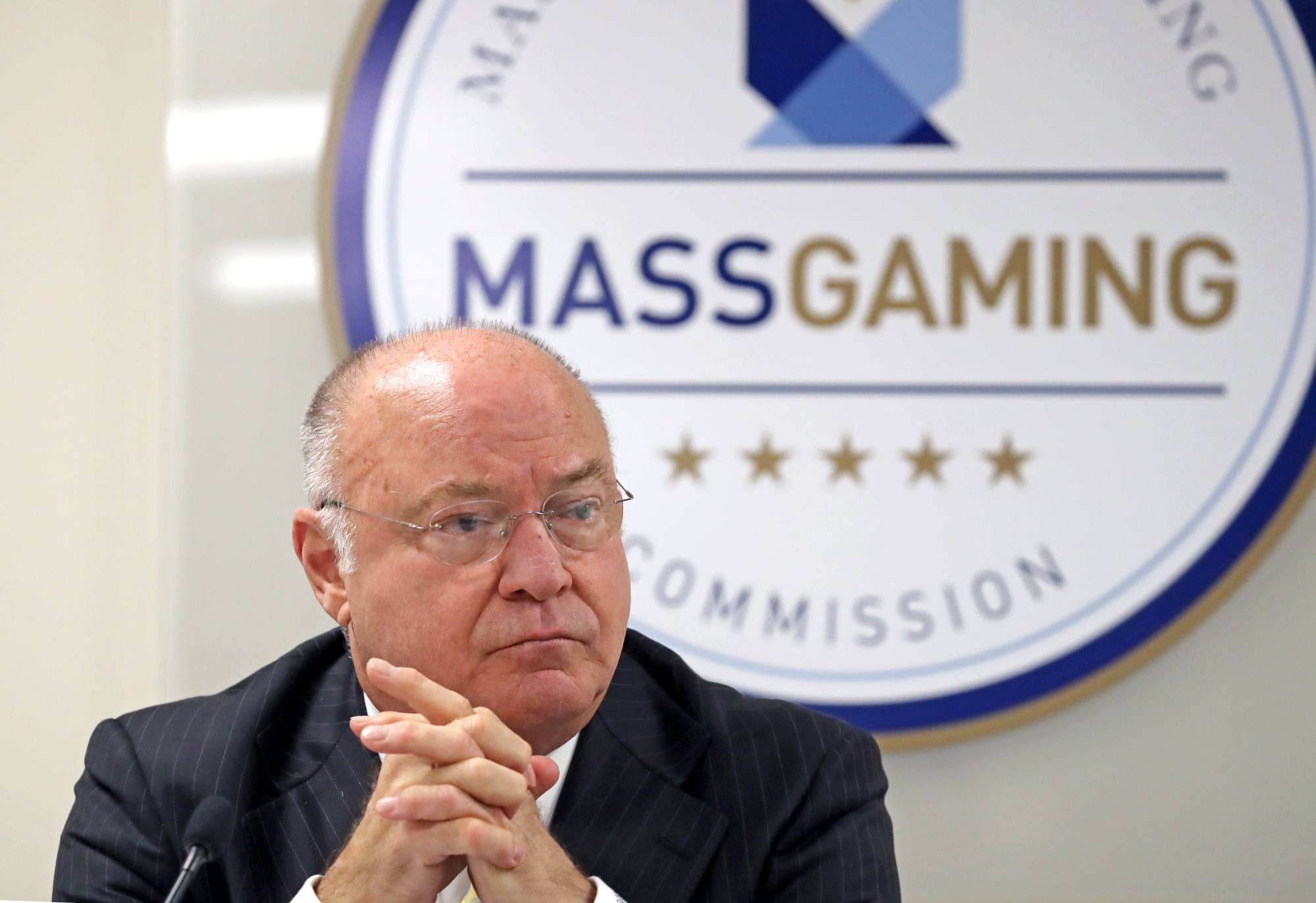 Crosby, who's headed the gaming commission since its founding in 2011, said false accusations that he's already made up his mind in the Wynn Resorts examination is hampering the agency's ability to carry out its work. He says attorneys representing Steve Wynn and representatives of Mohegan Sun have each recently sent letters to the MGC accusing Crosby of "prejudging the outcome."
I simply cannot let my involvement in these critical deliberations be used by others to hamper the commission's ability to do its work, or to undermine the confidence of the public in that work," Crosby explained in his resignation.
"There has never been a shred of truth or accuracy to any charge of bias, favoritism, corrupt practice, ethics violations, or prejudgment in my execution of this job," he continued. "I have said repeatedly … that we protect the integrity of the decision-making process. And I've said repeatedly that the appearance of integrity as well as the reality of integrity is critical."
Decision Coming
The MGC, as well as gaming regulators in Nevada and Macau where Wynn Resorts additionally does business, launched an investigation into the sexual misconduct claims made public against Steve Wynn in a damning January Wall Street Journal expose.
Decades of alleged harassment at the hands of the billionaire were detailed, and the scandal led to Wynn's resignation from the casino company he founded. He would later sell off his entire ownership, though he maintains he's never acted inappropriately towards female employees.
Wynn continues to build its $2.5 billion Encore Boston Harbor in Everett. The MGC's Investigations and Enforcement Bureau will determine whether Wynn executives were aware of allegations against their founder during the casino's bidding process.
Wynn Resorts conducted its own internal review of where and what possibly went wrong in its corporate governance. New CEO Matt Maddox said the company board was presented the examination's findings in early August, but the materials will remain private until the other regulatory investigations are finished.
Maddox petitioned the MGC in May to allow Wynn Resorts to continue holding its Massachusetts license by explaining that the billionaire "is no longer an officer or director" and "can no longer exercise control or provide direction." The chief executive added that "Steve Wynn is not Wynn Resorts."
Crosby Fall
The 2011 Massachusetts Expanded Gaming Act authorized three commercial integrated casino resorts, plus a slots-only facility. MGM Springfield won the western license, Plainridge Park became the slots venue, and Wynn Resorts landed the coveted "Region A" that includes Boston.
Though MGM was the sole bidder in "Region B," Mohegan Sun and Suffolk Downs partnered to present the MGC with a $1 billion casino plan for the horse racetrack. Crosby recused himself from the licensing process after he was criticized for attending a 2014 party hosted by Suffolk Downs.
In Crosby's absence, the MGC voted 3-1 in favor of Wynn Resorts over Mohegan Sun/Suffolk. The third and final casino license, earmarked for the southeastern part of the state, remains in limbo due to a proposed tribal gaming resort in Taunton.