Massachusetts Casinos Ready to Reopen, But Many Workers Remain at Home
Posted on: July 10, 2020, 07:57h.
Last updated on: July 10, 2020, 10:29h.
Massachusetts casinos are reopening this weekend, but thousands of workers will not return to their positions, as the venues are operating at limited capacity.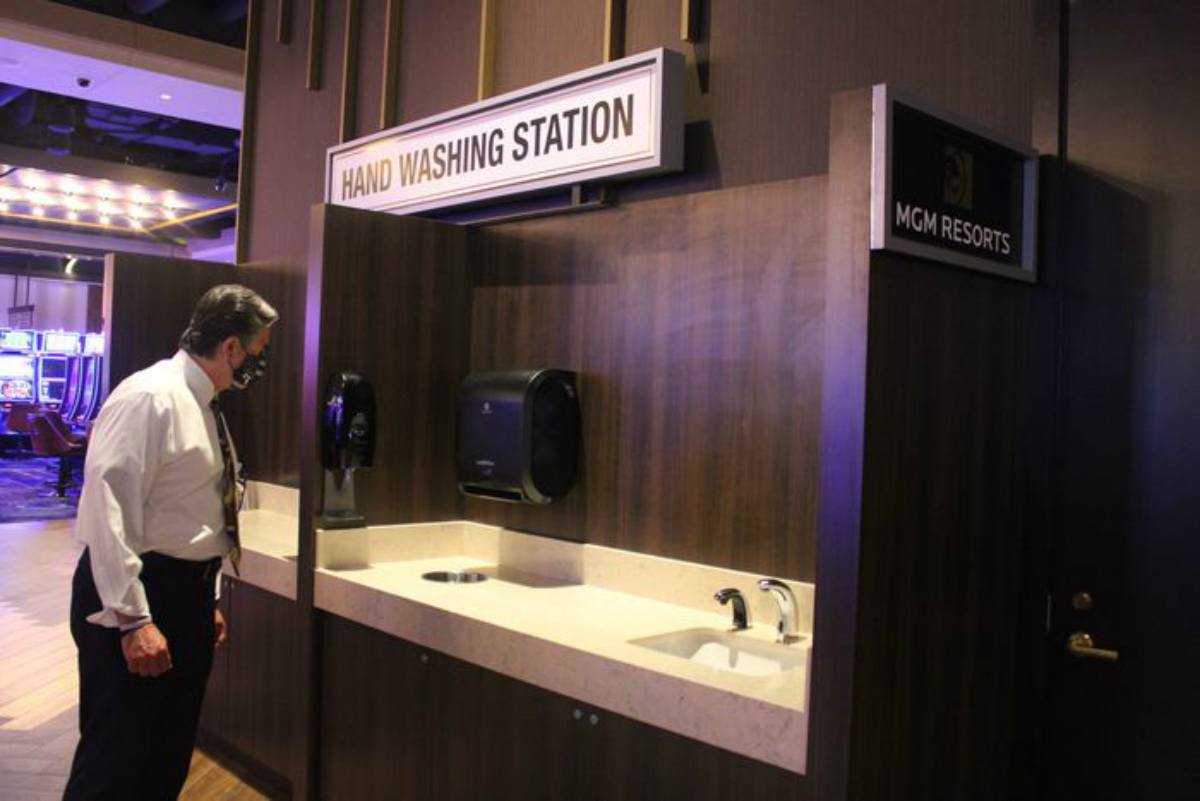 After nearly four months of being shuttered on state orders, MGM Springfield and Encore Boston Harbor will welcome back guests on Sunday, July 12. Plainridge Park, the state's slots-only facility, reopened July 8.
Though the three commercial casinos in the Bay State are turning back on their slot machines, thousands of jobs remain unneeded. Wynn Resorts announced this week that it has furloughed some 3,000 workers at Encore Boston. MGM Resorts said today that only about one-third of its team members in Springfield are being called back — the exception being cleaning staff, which is returning at 100 percent.
Marikate Murren, vice president of human resources at MGM Springfield, told MassLive that the casino hopes to bring back workers and open additional outlets soon.
"That is the intent, to bring back as many people as we can," Murren explained. Murren is related to the former CEO of MGM Resorts, Jim Murren.
Prior to the pandemic, MGM Springfield had 2,004 active employees. That number is now approximately 600.
Strict Reopenings
The Massachusetts Gaming Commission (MGC) has issued a series of health safety guidelines for casinos.
Guests and workers must wear face masks, and every person entering a casino will have their temperature taken. Hand sanitizer must be available at all entry points, with signage encouraging staff and guests to use before entering.
Guests are encouraged to take off hats, as face masks will make identifying individuals difficult for security officials. Social distancing must be observed, with a four-foot gap between each slot machine, and plexiglass dividers implemented at table games. Drinks are only to be consumed while seated.
No more than three players are to be at a blackjack table. Craps, roulette, and poker remain suspended.
As for total occupancy, the MGC says casinos will adhere to the following formula: "Number of gaming positions available x 3 + gaming area employees of the licensee and MGC + capacity of open amenities utilizing the occupancy limits set by the Governor's guidelines for each amenity." Simple enough.
Millions of Lost Revenue
Since closing March 15, the casinos have lost tens of millions of dollars in gross gaming revenue (GGR).
In March 2019, MGM Springfield and Plainridge Park won $14.23 million (Encore did not open until June 2019). In April of 2019, the two properties won $12.34 million, and in May, $12.84 million. In June, the three casinos won $15.82 million. All said, March through June of last year brought in more than $55.2 million for the casinos.
March 2020 GGR totaled just $9.79 million. April, May, and June were $0, meaning Massachusetts' gaming industry missed out on roughly $45.4 million in gaming revenue due to the COVID-19 closures. More losses are coming, as the casino operates in reduced capacities, travel concerns remain, and the global economy remains unstable.
Similar Guides On This Topic