Massachusetts Casino Good for State Lottery, and State Coffers
Posted on: March 1, 2017, 09:00h.
Last updated on: March 1, 2017, 09:10h.
Plainridge Park, the first Massachusetts casino, has provided great benefits for the state's lottery system, and has helped deliver new forms of tax revenue to Boston.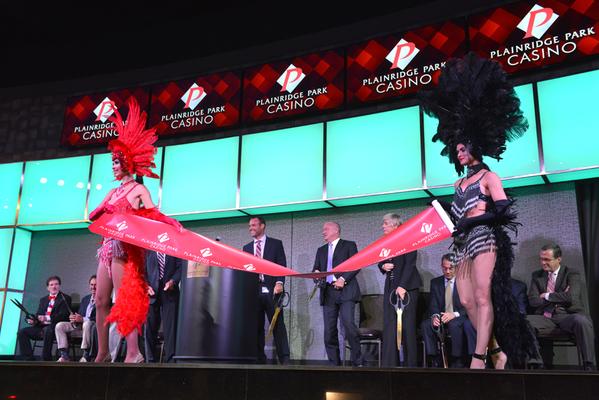 In recently published reports, the University of Massachusetts' School of Public Health Sciences says the slots parlor casino hasn't negatively affected lottery revenue. In fact, it's done just the opposite, as ticket sales increased 4.37 percent in 2016, the largest annual gain since 2012.
The state's State Lottery Commission says total revenues topped $5.23 billion during the last fiscal year. After the disbursement of prizes, operating expenses, and administrative costs, Massachusetts held $989.4 million in net profit.
Under the Expanded Gaming Act passed in 2011, all commercial gaming establishments in Massachusetts are required to become licensed state lottery agents.
"This study has validated the expectation that the introduction of casino gaming in the Commonwealth would not negatively impact the Massachusetts Lottery," Plainridge Park General Manager Lance George said in a statement.
Plainridge Park is owned and operated by Penn National Gaming, a Pennsylvania-based company that specializes in regional gaming.
Problem Gambling No Problem
Not everything from the university's probe was rosy. As expected, the state's first gambling establishment has led to a rise in problem gambling.
The school's Social and Economic Impacts of Gambling white paper reported that 3.8 percent of adults who gambled in the Bay State have experienced health or stress problems because of their habits, or incurred substantial financial loss. However, since Plainridge is the only functioning casino, and a slots-only facility at that, it's worth mentioning that the problem gambling rate at this juncture doesn't provide much insight on how the 2011 gaming expansion will truly impact Massachusetts.
Clearer information on Massachusetts' problem gambling capacity will be revealed after the $950 million MGM Springfield and Wynn Resorts' $2 billion Boston Harbor respectively open in 2018 and 2019. Both properties will be category one casinos featuring slots and table games.
Massachusetts Model
Regional casinos have popped up throughout the country over the last decade. And Massachusetts' blueprint for gambling has slowly become a seemingly perfect standard for states to follow.
When the Massachusetts casino bill was passed, lawmakers wanted to make sure its lottery wouldn't be negatively impacted. The state's lottery system provides the largest source of unrestricted local aid.
That's why the legislation was approved with a mandate requiring casinos like Plainridge to include lottery sales inside their facilities. It's working so far, as Plainville, the host town to the slots parlor, saw lottery sales increase nearly 26 percent in 2016.
The state is also leading the way in trying to make sure residents don't become hooked on gambling.
Massachusetts looked north to the British Columbia Lottery Corporation and its GameSense program. The three brick-and-mortar casinos are also required to designate space on their gaming floors for the centers that are designed to encourage players to adopt behaviors and attitudes that can reduce the risk of developing gambling disorders.
MGM was so impressed after seeing the program firsthand that the company said it will put GameSense kiosks in all of its North American casinos.