Market In American Pharaoh Winning Tickets Springs Up On Ebay
Posted on: June 9, 2015, 03:40h.
Last updated on: June 9, 2015, 03:40h.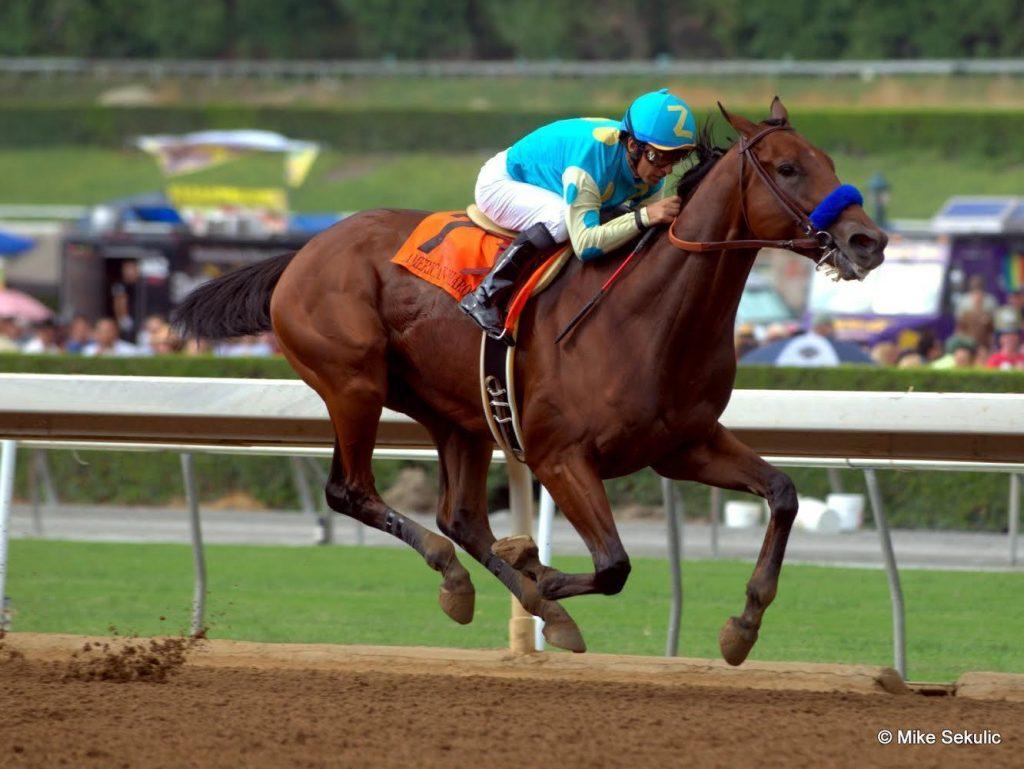 American Pharaoh may have charged into the history books over the weekend, becoming the first horse to win the Triple Crown in 37 years, but it seems the anticipated charge to the bookies to collect winnings has yet to materialize.
Bettors, it seems, are preferring to frame their winning tickets as their own little pieces of sporting history, hanging them on the wall rather than cashing them in.
On Monday, a full two days after American Pharaoh won by five and a half lengths, 96 percent of bets placed on American Pharaoh remain live.
These are according to figures released by AmTote International which handles the betting for the New York Racing Association, operators of Belmont Park, Aqueduct and Saratoga.
According to the ESPN report, the value of the uncashed New York tickets is $315,829.
It may have something to do with the short odds. American Pharaoh was a heavy favorite to win the Belmont Stakes and become the 12th Triple Crown winner in history, and that means a bet of $2 would yield a return of just $3.50.
550 Percent Increase in Value
It's hardly worth the trip, especially when you consider that scores of $2 winning tickets have appeared on eBay. A thriving market has emerged on the online auction site where they're being sold for well above face value.
In fact, the growing rate at the time of writing appears to be around $24, representing a 550 percent increase in value. Meanwhile, one enterprising eBay user is selling winning tickets on American Pharaoh from the Kentucky Derby, Preakness Stakes and Belmont Stakes as a lot for $300.
Of course, the horseracing industry will be hoping that America's enthusiasm for American Pharaoh's triumph will breathe new life into a sport that has long been in decline. 
While 40 years ago horseracing represented almost the entire gambling handle in the country, in now represents just a tiny percentage.
Today, New York racing handle is approximately 20 percent of what it was in the days of the previous Triple Crown winner, Affirmed, which won in 1978.
Decline of an Industry
In the 30 years or so following the Second World War, horseracing was consistently the best-attended sport in the US.
According to the New Yorker, in 1973, the year that Secretariat won the Triple Crown, nationwide attendance at American race courses topped 76 million.
Ahmed Zayat certainly believes that his horse has captured America's imagination in a way that might reignite the sport, and that may have something to do with his decision not to immediately retire American Pharaoh for breeding.
"This is for the sport," he said following the Belmont Stakes on Saturday. "Thirty-seven years! This is for all of you."