Mark Cuban Says Texas Needs Casinos to Make State More Destination Worthy
Posted on: May 17, 2023, 01:38h.
Last updated on: May 17, 2023, 03:47h.
Efforts to legalize commercial casinos in Texas are likely dead for 2023. That's after a bill that would have impelled a ballot referendum this November to ask state voters if they wish to allow Las Vegas-style resorts into the Lone Star State failed to garner enough support in the state House of Representatives.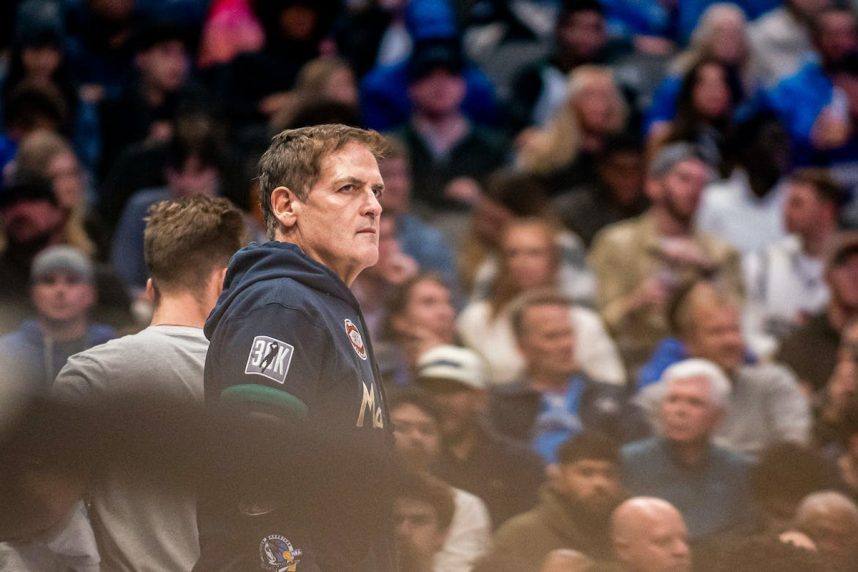 Billionaire Mark Cuban, who owns the NBA's Dallas Mavericks and wants to construct a new arena for his franchise in a development complemented by an integrated casino resort, says the legislative efforts this year are nonetheless promising.
Cuban, 64, who stars on the business reality television series "Shark Tank" and has an estimated net worth of more than $5.1 billion, has long supported bringing casinos to the state that he's called home since the early 1980s. Cuban says that while the issue of gambling is always controversial in the Austin capital, authorizing casinos could help transform Texas' leisure travel and hospitality industries.
Cuban says Texas currently offers few reasons for a family to book a trip to the state for their summer vacation. The billionaire says betting on casinos would be a smart play for the state, as gaming would fuel tourism.
"Ask your out-of-state friends how often they have saved up to bring their family to Texas. Ask anyone how often they look forward to coming here during the summer. You already know the answer," Cuban told The Dallas Morning News.
"Gambling is certainly a hook, but the real value is to be a destination that people around the country and the world plan a year in advance to save to go to," Cuban added.
Legislative Odds Lengthen
There was some hope in Austin that 2023 would finally be the year that Texas joins the 34 other states and Washington, DC, with some form of commercial casino gambling.
In March, state Rep. Charlie Geren (R-Fort Worth) introduced a bipartisan resolution that sought to initiate a ballot referendum asking residents if they support authorizing as many as eight resort-style casinos. Geren's House Joint Resolution 155 garnered 92 votes in support from the 150-member chamber last week. The tally fell eight votes shy of the 100-vote threshold needed to pass the resolution.
Legislative-initiated ballot referendums seeking to amend the Texas Constitution require two-thirds majority support in each legislative chamber. HJR 155 was subsequently shelved after House leadership said the votes couldn't be found to push the count past the 100-vote requirement.
Cuban hopes lawmakers try again in 2024.
"People want more reasons to come to the state," Cuban declared. "Gambling may help pay for the operations of a destination resort, but it's the next-level experiences that will change tourism for the state and could make us the number one tourism destination in the country."
Cuban has previously expressed interest in partnering with Las Vegas Sands to build an integrated resort featuring a new home for his NBA franchise. Sands has spent millions of dollars in recent years lobbying Texas lawmakers to pass a gaming bill.
Tax Benefit
The American Gaming Association reported this week that commercial casinos generated record tax revenue in 2022. The country's 34 commercial gaming states and Washington, DC, delivered nearly $13.5 billion in direct state and local tax income.
The casinos and gaming resorts paid many billions more in sales, income, and property taxes to both federal and state governments where they operate. Texas' share was $0.