March Signals National Problem Gambling Awareness Month
Posted on: March 2, 2014, 05:30h.
Last updated on: July 24, 2014, 01:59h.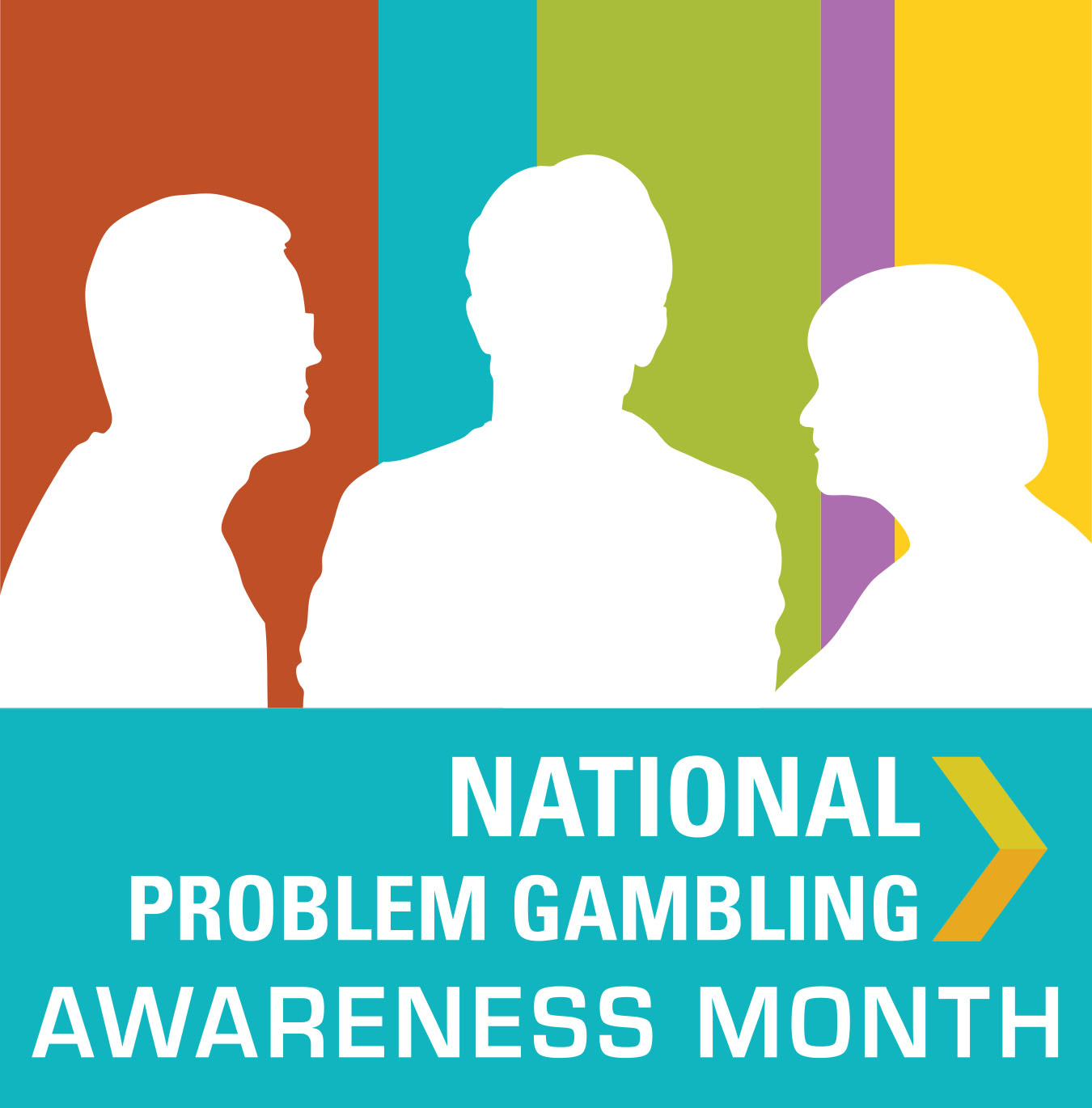 March may come in like a lion, but this year in the U.S., it's also designated as National Problem Gambling Awareness Month (NPGAM) – a grassroots outreach campaign organized by the National Council on Problem Gambling (NCPG) to increase focus on problem gambling issues and how they can affect individuals and families alike. The mission of the NCPG, according to its website, is to "ensure the widespread availability of treatment for problem gamblers and their families, and to encourage research and programs for prevention and education."
Millions of Americans Affected
Problem gambling, says the organization, may affect as many as 8 million Americans, and is defined as behavior which may cause disruptions in any area of life, be they psychological, physical, social or vocational. Signs of a gambling problem include: lying to loved ones about gambling activity; deterioration of work performance; trouble concentrating; missing deadlines and important responsibilities; and worrying about mounting debts and inability to repay them.
"Gambling becomes a serious problem when you can't stop," says executive director of the NCPG, Keith Whyte. "A problem gambler loses control and cannot stick to limits, even when gambling is causing serious financial, family, work or other problems."
Many, but not all, problem gamblers are classed as "compulsive", a spiralling condition characterized by an "increasing need to bet more money more frequently, restlessness or irritability when attempting to stop, the need to 'chase' losses, and a loss of control manifested by continuation of the gambling behavior in spite of mounting, serious, negative consequences," according to the NCPG's definitions.
If this sounds like you or a loved one, it may be time to give the NCPG a call. The National Problem Gambling Helpline Network (1-800-522-4700) is accessible 24/7, and calls are free and confidential. Remember, there are multiple resources across the country to provide support to gamblers and their families. While this type of gambling can be classified as an addiction, it is a treatable one.
Ways to Spread Awareness
Individuals can get involved in promoting NPGAM in a number of ways, from submitting letters to a local newspaper editor promoting problem gambling awareness, to making a charitable donation to a non-profit organization like NCPG, or even attending an open Gamblers Anonymous or Gam-Anon meeting as a guest. The simplest way, however, may be to post a link to the NCPG website on social media. As the organization points out, this is not about whether you're for or against the legalization of gambling in America – the NCPG itself is completely neutral on the subject – it's about looking out for vulnerable gamblers and their families, and encouraging healthcare professionals to spot early signals, as well as increasing the educational materials available, both locally and nationally.
Think you might have a problem? Take the NCPG test. If the answer is "yes" to some of these questions, it may be time to get some help. Call the helpline on: 1-800-522-4700 or visit the NPGAM website for more information.
1. You have often gambled longer than you had planned.
2. You have often gambled until your last dollar was gone.
3. Thoughts of gambling have caused you to lose sleep.
4. You have used your income or savings to gamble while letting bills go unpaid.
5. You have made repeated, unsuccessful attempts to stop gambling.
6. You have broken the law or considered breaking the law to finance your gambling.
7. You have borrowed money to finance your gambling.
8. You have felt depressed or suicidal because of your gambling losses.
9. You have been remorseful after gambling.
10. You have gambled to get money to meet your financial obligations.
Most Read