Manny Pacquiao Ending Retirement, Floyd Mayweather Rematch Rumored for 2017
Posted on: July 22, 2016, 02:55h.
Last updated on: July 24, 2016, 09:35h.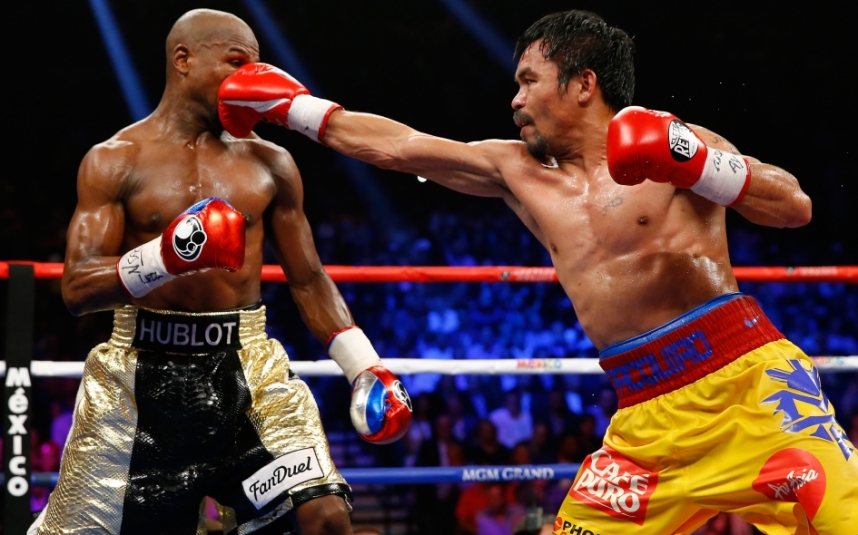 Manny Pacquiao announced his retirement after beating Timothy Bradley in April, his 58th professional boxing win against just six losses. Three months later, the Filipino boxing great already has the itch to re-enter the ring.
The political arena in the United States is offering up plenty of drama and theatrics. But for Pacquiao, who has been a Philippines senator since June 30, the rush of legislating isn't fulfilling all of the Pacman's adrenaline.
His promoter Bob Arum publicized this week that Pacquiao plans to return to the ring November 5 in Las Vegas. The fight against an unfound or at least unannounced opponent will take place at UNLV's Thomas & Mack Center.
Ten of Pacquiao's last 12 fights in the US have been held at the MGM Grand Garden Arena. Arum said MGM tried to accommodate but was unable, and Pacquiao's schedule was limited.
Wynn Resorts will serve as the host casino for the bout.
"I am doing the fight with my friend Steve Wynn," Arum told ESPN. "MGM really wanted to do the fight . . . they did everything they could to free up a place for us but Nov. 5 didn't work."
Pacquiao Snub?
The MGM's inability to accommodate Pacquiao comes as a surprise to many in the boxing community.
The MGM Grand Garden doesn't currently show an event booked for November 5. MGM's newly constructed T-Mobile Arena does show the PBR World Finals in town from November 2-6.
An event at the Grand Garden could be booked and simply not yet revealed to the general public, but most headlining acts open ticket sales months in advance.
Rumors are swirling that Pacquiao has lost some of his appeal following his marquee fight against Floyd Mayweather. Billed as "The Fight of the Century," the 4.4 million households that paid $99.95 were overwhelmingly disappointed by Pacquiao.
He later disclosed he was also fighting an ongoing shoulder injury, something that should have been revealed prior to stepping in the ring with arguably the greatest boxer in the history of the sport.
Pacquiao's comeback this fall is expected to be the first step towards a rematch.
"Manny really wants Mayweather one more time," Pacquiao's trainer Freddie Roach told FightHubTV this week.
However, Mayweather is also retired, and unlike Pacquiao, the undefeated champ says he has no plans to return.
Mayweather is enjoying his massive fortune and the fruits of his labor. TMZ recently reported that the 49-0 boxer spends $1,000 twice a week on haircuts.
It's worth noting Mayweather keeps his head shaved.
Packing on Controversy
In addition to his poor performance in 2015 against Mayweather, Pacquiao's recent derogatory comments about same-sex couples adds reason to believe his popularity isn't where it once was.
"Have you seen any animal having male-to-male or female-to-female relations?" Pacquiao asked reporters in February. "If you have male-to-male or female-to-female relationships, then people are worse than animals."
He later apologized, but the remarks cost Manny a multimillion-dollar Nike contract.
It might have also cost him a relationship with MGM, though Arum adamantly defends MGM tried to make it work.