Manila and Beijing 'Not Talking' About Burgeoning Philippine Online Gambling Sector Illegally Targeting Chinese Citizens
Posted on: July 3, 2019, 02:15h.
Last updated on: July 3, 2019, 02:15h.
Diplomatic relations between China and the Philippines are at their strongest for years, but there's one subject that appears to be off the table during increasingly friendly talks between the two nations. Online gambling.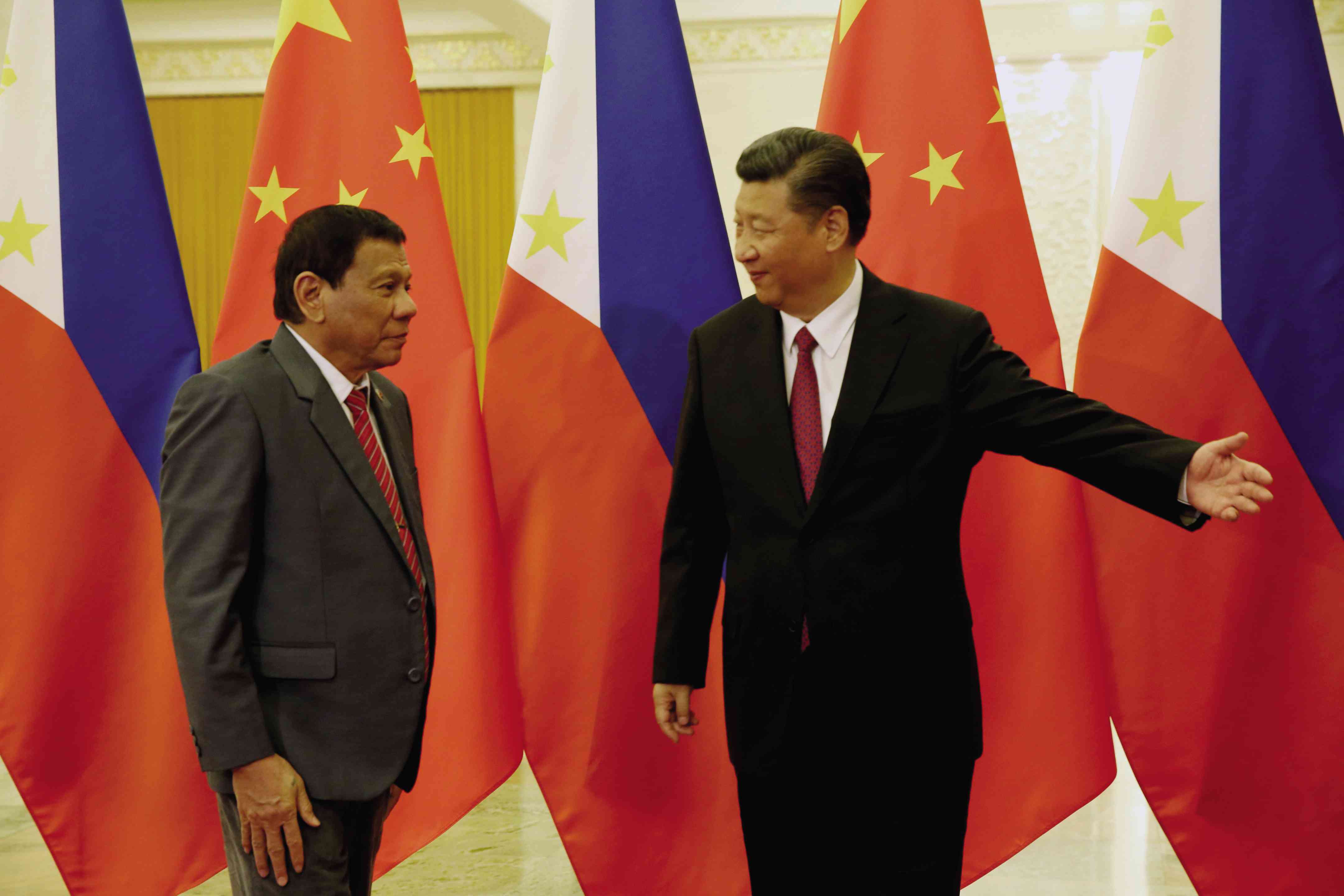 It's something Manila and Beijing do not discuss, Philippine Finance Secretary Carlos Dominguez III told a press conference on Monday, when quizzed by one of the assembled journalists.
"We are not talking to the Chinese government about it," he said, as reported by Rappler. "This is a matter of their citizens … who work here and are subject to our tax laws. That's all."
Philippine President Rodrigo Duterte's decision to turn away from his country's traditional ally, the United States, and embrace the regional superpower is paying off in economic spades, especially at its land-based casinos, which are filled with Chinese tourists.
Until the recent detente, the two nations had for years been at loggerheads over disputed territories in the South China Sea. Although the issue is not resolved, economic ties are now stronger, although there's one type of bilateral economic transaction that Beijing hates, but can do little to prevent.
Hot Cash for Philippines
The Philippines' online gambling industry is going from strength to strength, thanks to its unabashed targeting of the citizens of mainland China, where gambling is strictly illegal beyond two state-owned lotteries.
While the Philippines licenses and regulates online gambling operators, most of their business is nominally illegal there too, as it's against the law to target countries where gambling is forbidden.
But while the money is rolling in and the bribes are being paid, no one in the Philippine government seems to mind too much. Not even President Duterte who once railed against online gambling, but now seems OK with it, provided it isn't directed too much at Filipinos.
This is hardly surprising, since the $140 million raised from the annual licensing fees alone last year made online gambling the third-biggest source of government revenue, behind taxes and customs, according to the LA Times.
Actual revenue figures for the Philippine online gambling sector are unavailable.
The Times also spoke to a former security consultant of an online gambling operator who said his employer had paid around $500,000 to $1 million a month in bribes to government officials.
Beijing appears unwilling to punish the Philippines over the issue. It could exert economic pressure by imposing a travel ban on Chinese citizens visiting the country, but jeopardizing relations with an important trading partner over a gambling dispute would be a drastic measure.
A travel ban is a tactic Beijing normally reserves for countries that it perceives to have upset the geopolitical balance in the region. It did so with South Korea in 2017, for example, to express its displeasure over the installation of a US-backed anti-missile system on South Korean soil.
100,000 Chinese Work in Industry
Instead — as well as playing a cat-and-mouse game of ISP blocking with operators — Beijing issues warnings to Chinese nationals against working in the online gambling industry abroad, cautioning them that they could be deported and will face arrest when they return to China.
It's true that the Philippines has deported Chinese citizens found working for online gambling operators, but only those who have been employed by companies conducting business illegally, without a license.
But Chinese citizens are still coming in their droves. It's been estimated that at least 100,000 have moved to Manila to fulfil the demand for Mandarin speakers in the sector.
"I believe the industry will continue to grow, based on the demand from China for gambling platforms to be made available to them," a local businessman who serves the online gambling industry told the South China Morning Post recently.
"The only thing that could mitigate the growth of this industry altogether is if the Chinese government were to legalise all gambling operations in China," he added.
And that's the day we see snowfall in downtown Manila.