Chile Casino Sees Man Strip Naked, Attack Patrons
Posted on: April 17, 2023, 03:35h.
Last updated on: April 17, 2023, 12:23h.
Casinos often include shows as a form of entertainment to attract customers. Casino patrons at an Enjoy casino in Chile recently got an impromptu and free show of a naked man. But he wasn't part of the property's schedule of events.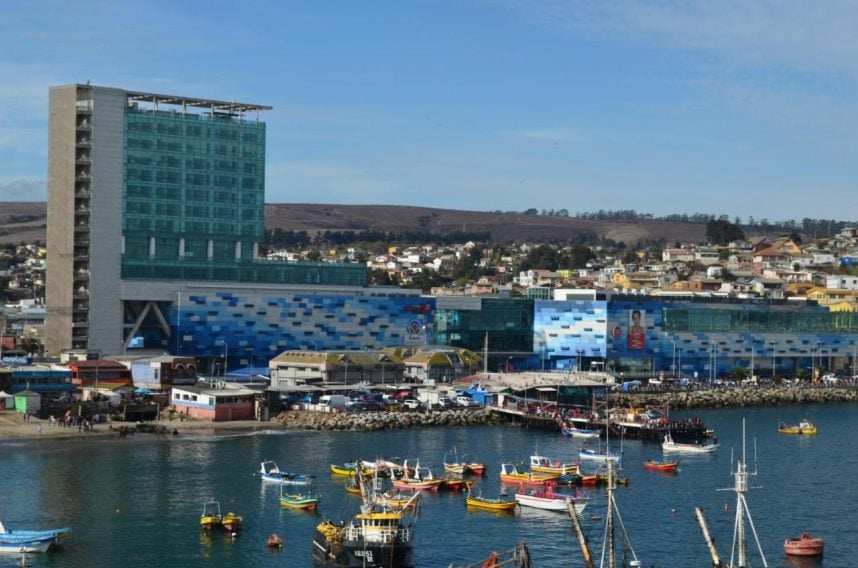 Media outlet El Líder de San Antonio explained that the subject began his day of fury on the Enjoy casino gaming floor. For no apparent reason, the unidentified suspect first attacked employees and threw objects at the gaming machines before security personnel intervened.
Just when security personnel thought they had the 27-year-old under control, he pulled a Houdini and escaped. It seemed he was still just getting warmed up.
Baring His Soul
The man's next act included a strip show after he took off all his clothes and danced around. He then went to a restaurant inside the venue where he grabbed diners' food and began throwing it across the room. He topped off the spectacle by overturning tables and chairs.
It isn't clear what precipitated the impromptu show, but it wouldn't be unreasonable to suspect that alcohol or drugs – or both – were involved. Just like any show, this one featured a grand finale, which included an arrest and an appearance before a judge.
The subject appeared before a court judge in San Antonio to answer for his crimes. The Prosecutor's Office requested that he be sentenced to a year and a half in prison. The man was allowed to go home and sober up after his appearance, and will have to return to the courtroom for the decision.
That will give the police time to conduct a thorough investigation. Officials have already begun talking to the employees and some of the restaurant guests to try to figure out what caused the show. They're also talking to the star himself to see if he can shed some light on his actions.
Enjoy Optimistic Following Merger Collapse
Enjoy had been working on a deal to merge its operations with casino operator Dreams, which would have created a huge gaming conglomerate in Latin America. Recent scandals forced the two to cancel the arrangement, but Enjoy is ready to bounce back.
In its latest results presentation, Enjoy highlighted that its revenue for the last quarter of 2022 exceeded pre-pandemic levels. The level should improve even more as it prepares to pick up new concessions in Chile, as well as the inauguration of the Hotel Pucón.
Added to this is the launch of its Enjoy Win online betting business in Brazil. Enjoy hopes to eventually roll out the platform in Chile and Uruguay, if regulatory conditions allow it.
Likewise, Enjoy expects a positive EBITDA (earnings before interest, taxes, depreciation, and amortization) of $33 billion in 2023. This could be coupled with a decrease in its leverage, measured as total adjusted EBITDA. This will partly depend on whether the operator's Uruguay operations deliver the expected 70% of the company's overall EBITDA.