Casino Operator Casino Dreams Fighting to Keep iGaming Out of Chile
Posted on: January 20, 2023, 07:39h.
Last updated on: January 20, 2023, 08:43h.
There's a shift occurring in the gambling ecosystem – the expansion of iGaming – that's inevitably going to upset the status quo. Some land-based casino operators aren't willing to accept it, though, and Chile's Casino Dreams is one. It's doing everything it can to prevent the future from arriving.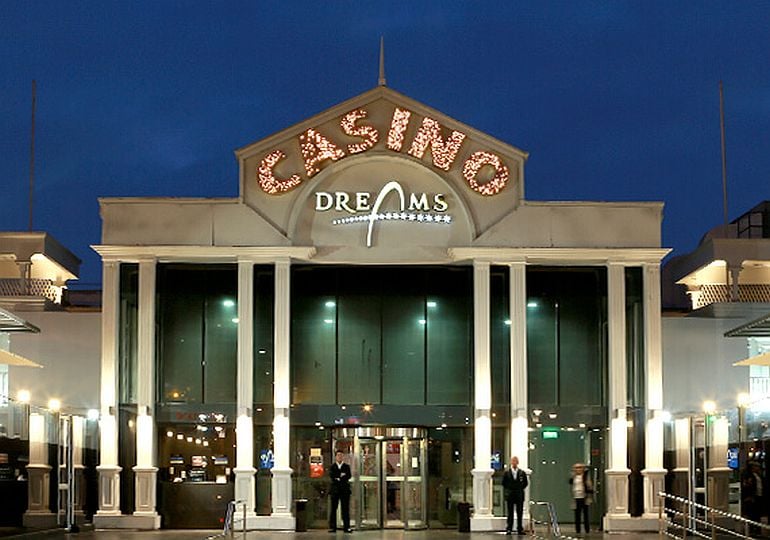 Casino Dreams is pressuring local governments and municipalities to be proactive in stopping the spread of gambling, both to slot arcades and online. It wants them to deny permits to companies involved in the activity, dubiously asserting that the local leaders should face charges of dereliction of duty if they don't.
Slot machine halls and online casinos continue to worry legal gambling establishments, and in particular, Casino Dreams. Chile is in the process of reigniting its legislative discussion on iGaming, and this has the casino operator worried.
Missing the Bigger Picture
In a conversation with Radio Bío Bío in the Chilean city of Puerto Montt, representatives of Casino Dreams questioned the existence of illegal gambling shops, such as slot machine parlors, as well as dubious internet sites. They asserted that the businesses are generating profits without paying taxes, and stated that both are susceptible to money laundering.
The discussion avoided the issues currently plaguing the land-based casino sector. Federal authorities are investigating casino operators for alleged fraud, embezzlement, and bribery, although they have not yet charged anyone.
Chile's Comptroller's Office has suggested – without verification – that Dreams' lawyer, Carlos Gajardo, is trying to influence local governments. He is allegedly trying to pressure officials not to issue permits to businesses that could present competition to Dreams.
In the case of existing arcades, he believes that municipalities should only renew licenses with the Superintendence of Casinos' approval. Otherwise, Gajardo said, mayors are guilty of dereliction of duty.
Dreams Manager of Corporate Affairs of Dreams, Carlos Silva, pointed out that seeking action against online casinos becomes complex. He explained that determining the names behind the platforms, of which there are around 900 active in Chile, is difficult because there is currently no licensing structure.
That hasn't stopped Dreams from trying, though. There are currently at least three different lawsuits in play against gambling arcade and iGaming operators.
Dreams operates a number of casinos in Chile, and also wants to merge with Enjoy. That potential merger is facing scrutiny, as regulators believe it could create a powerhouse that could squeeze out all competition.
Operators Want to Play Ball
Online gaming operators assert that they would be more than happy if Chile would decide how to address the segment. In fact, they've united their efforts to present recommendations on what could help Chilean iGaming prosper.
The Economic Commission of the Chilean Chamber of Deputies is discussing a bill that seeks to regulate online gambling. The committee has received some proposals for improvements from a lawyer representing the main online gambling houses that operate in the country.
Carlos Baeza, on behalf of Betsson, Coolbet, Betano, LatamWin, and Estelarbet, proposed a couple of potential improvements to the project. They want to see the elimination of the user tax and an increase in the restriction of bettors.
The former would help draw more interest to the regulated sphere. If lawmakers embrace it, users will no longer have to worry about a tax bill associated with their winnings.
The second would change who would be able to register for an online account. Specifically, anyone associated with a sports team that has a gaming sponsor wouldn't be able to register with that gaming platform. This recommendation is an attempt to prevent a conflict of interest.
The committee is only now reviewing the bill and receiving recommendations. A response isn't likely for another couple of months.