Man Charged for Allegedly Selling Fentanyl Inside St. Charles Casino, One Dead Following Overdose
Posted on: August 5, 2020, 12:30h.
Last updated on: August 5, 2020, 01:30h.
A 43-year-old man has been charged with allegedly selling fentanyl inside a St. Charles, Missouri, casino. The drugs may have led to one man's death.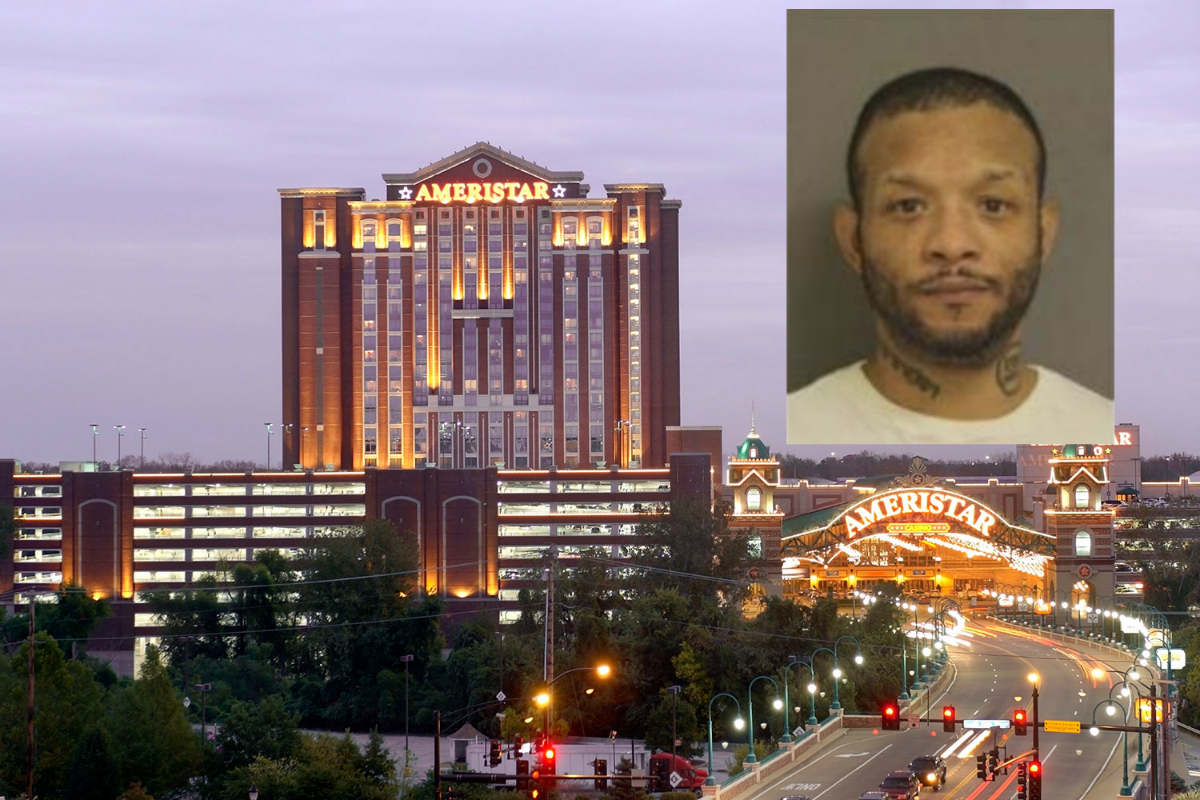 The US Attorney's Office for the Eastern District of Missouri says Ledra A. Craig of Wright City, Mo., has been charged with a federal complaint of distribution of fentanyl. An investigation was launched after a vehicle rolled into a yard and two men were found unconscious inside.
One man was able to be revived, but the other was pronounced dead. The man who survived told police they had earlier purchased what they thought was cocaine inside the nearby Ameristar St. Charles Casino. Craig is being held at the Moberly Correctional Center in Columbia. He has previously served time in prison on illegal drug convictions.
Surveillance video from the casino shows Craig selling the men drugs. An undercover police officer later bought $400 worth of fentanyl from Craig, and he was then arrested.
Fentanyl is a powerful synthetic opioid analgesic that is similar to morphine, but is 50 to 100 times more potent," according to the National Institute on Drug Abuse. "It is a Schedule II prescription drug, and it is typically used to treat patients with severe pain or to manage pain after surgery."
Fentanyl is one of the narcotics at the center of the opioid epidemic. The National Institute of Health says 128 people in the United States die each day from opioid overdoses. Federal penalties for distributing fentanyl that results in death is not less than 20 years in prison. For a second offense involving a second death, the minimum is life imprisonment.
Casino Crimes
Committing a crime inside a casino is one of the surest ways for a criminal to get caught. With money, gambling, and alcohol all in the mix, casinos are highly guarded enterprises with complex security systems. The so-called "eye in the sky" cameras always watching.
In June, a Los Angeles City councilman was captured on casino surveillance inside the Cosmopolitan in Las Vegas allegedly laundering money. The US Attorney's Office for the Central District of California claims Councilman Jose Huizar, 51, used the casino to swindle at least $1.5 million in bribes from an unnamed Chinese businessman looking to develop real estate in the Los Angeles area.
Like every other large commercial casino in the US, the Ameristar's 130,000-square-foot casino is constantly being surveilled. After police were told the fentanyl drug deal went down inside the Ameristar, police were quick to work with the casino in pinpointing the alleged illegal transaction between Craig and the two men, whose identifies have not been disclosed.
Fentanyl Crisis
Late last month, police in Washington state arrested a couple after they raided their home and found $19 million worth of fentanyl. Investigators say the two had 1,900 grams of the drug in their possession. The DEA says a potentially fatal dose of fentanyl is just two grams.
The couple were regulars at tribal casinos in the state and gambled heavily. They were unemployed and instead funded their lives through illegal drugs.
Similar Guides On This Topic