Los Angeles City Councilman Charged in Federal Corruption Probe, Allegedly Accepted Casino Chips as Bribe
Posted on: June 24, 2020, 11:13h.
Last updated on: June 24, 2020, 03:20h.
Los Angeles City Councilman Jose Huizar has been charged by federal authorities for allegedly orchestrating a pay-to-play scheme. He is accused of using real estate developers to funnel cash, casino chips, and lavish trips his way in exchange for favorable treatment in City Hall.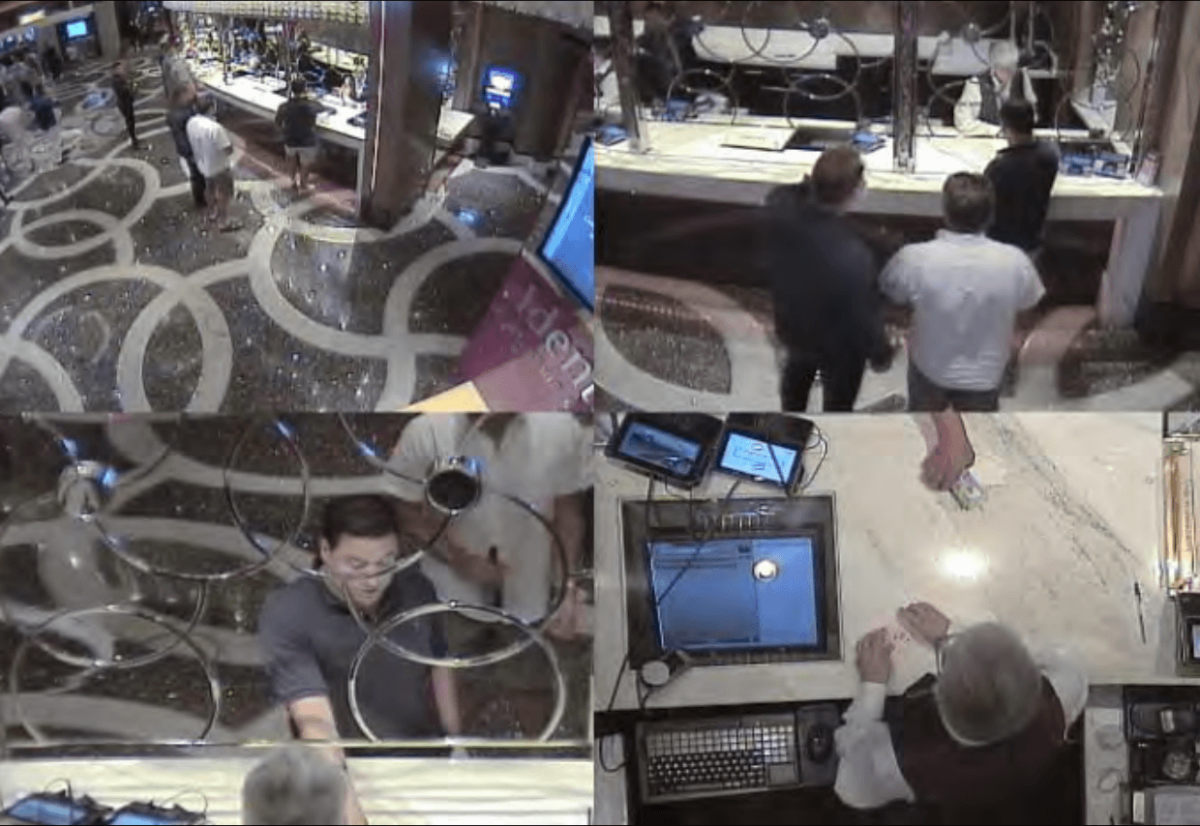 The US Attorney's Office for the Central District of California says Huizar, 51, of Boyle Heights — a neighborhood in Los Angeles — was arrested and taken into custody yesterday. He faces charges of violating the Racketeer Influenced and Corrupt Organizations (RICO) Act. Those found guilty on RICO charges face a sentence of up to 20 years in prison.
In a 116-page criminal complaint, the Justice Department alleges Huizar accepted at least $1.5 million in illicit benefits by using his seat representing the powerful and influential Council District 14 – which includes downtown Los Angeles and its surrounding communities.
Federal authorities say in 2014, an unnamed Chinese billionaire looking to build the tallest building west of the Mississippi funneled the Los Angeles councilman $600,000 to help him settle a sexual harassment lawsuit and another $200,000 to help the real estate developer win approval for his skyscraper.
Law enforcement allege that the Chinese man additionally provided Huizar with lavish trips to Las Vegas, and gave him casino chips to gamble. The criminal complaint identifies 19 trips Huizar took to Las Vegas on private jets between March of 2013 to February of 2017.
During the voyages, the affidavit alleges that Huizar was provided with a total of $259,500 in casino chips. Authorities are not saying which casinos were used, but based on floor patterns in the images above, it appears the Cosmopolitan was one such venue.
Casino.org did some digging and found that a 77-story project, planned for 333 South Figueroa, is likely the development in question. At 1,107 feet, it would be slightly taller than the Wilshire Grand at its spire. Shenzhen New World Group is behind the development, but it has yet to gain approval from the city. The Chinese firm is controlled by billionaire Huang Wei, who is worth an estimated $1.5 billion by Forbes.
Sin City Actions
The FBI says casino surveillance video inside several Las Vegas casinos shows the Chinese billionaire providing casino chips to Huizar. The footage additionally reveals the councilman cashing out the chips that were given to him on numerous occasions.
Federal officials claim Huizar stayed at a luxurious five-bedroom casino villa on the Strip that cost $38,000 per night. The affidavit does not identify the casino resort villa.
A Caesars Palace villa was the site where Paul Phua was raided back in 2014. The FBI alleged at the time that the Malaysian Chinese businessman was running an illegal sports betting ring on the World Cup. But charges were later dropped.
Total expenses, the FBI alleges, for Huizar's 19 trips to Las Vegas totaled $890,388 (excluding the casino chips he was allegedly given). The most expensive trip was a three-night stay from August 22-25, 2014 that cost $138,233. With the alleged $13,500 in casino chips he was handed, the roughly 72-hour jaunt cost $151,733.
According to the Los Angeles City Controller's Office, Huizar's total compensation in the latest reported year – 2018 – was $216,397.92. If Huizar paid for the entire August 2014 shindig, it means he shelled out more than 70 percent of his yearly salary on a weekend trip.
Case Continues in July
Federal officials say Huizar additionally took $500,000 in bribes from another unnamed real estate developer in exchange for the councilman pushing policies that would help save the developer millions of dollars.
This case pulled back the curtain on rampant corruption at City Hall," US Attorney Nick Hanna said. "Councilman Huizar violated the public trust to a staggering degree, allegedly soliciting and accepting hundreds of thousands of dollars in bribes from multiple sources over many years."
Lawyers for the councilman says he "intends to respond to the government's allegations in court."
Huizar is free on a $100,000 bond and scheduled to be in court July 14 for a preliminary hearing.