Malta Withdraws Request for Opinion on Definition of Illegal Sports Betting
Posted on: August 20, 2015, 03:30h.
Last updated on: August 20, 2015, 07:59h.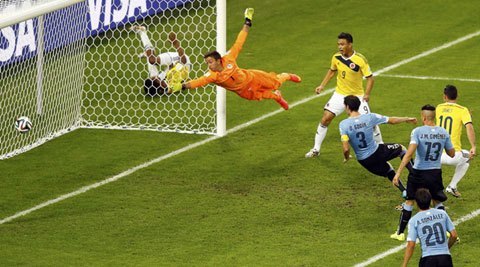 Malta has backed off its request for the European Court of Justice to issue an opinion on the definition of illegal sports betting used in the Council of Europe's Convention on the Manipulation of Sports Competitions, a definition that the country has found somewhat concerning even while it says it wants to help prevent match fixing and other sports integrity issues.
The Request for Opinion was filed last July by Malta after seeing the Convention define "illegal sports betting" as any bet or betting made through an operator that isn't approved by a member state.
Maltese officials were concerned that this definition could prohibit companies that were licensed in one nation (Malta, for instance) from offering betting services in other European countries had bans or very tight regulations on their local online gambling markets.
Convention Seeks to Improve Defense of Match Integrity
The Convention on the Manipulation of Sports Competitions went into effect in July, and was designed to help combat efforts to fix or otherwise compromise athletic competitions.
Among the many steps taken under the Convention is an effort to improve the flow of communication between national and international sporting organizations with regulators and betting operators so that suspicious patterns of activity can be spotted earlier.
Given that it is a hub for online gambling, it was little surprise that Malta was involved in drafting the Convention.
However, the country ultimately voted against its implementation because of the illegal sports betting definition.
According to Malta, it would like to see enforcement targeted primarily unregulated sports betting sites, rather than those that are regulated somewhere but are acting in markets that they arguably should not be.
Those operators, they say, are less likely to be involved in the manipulation of sporting events, meaning focus should be on those entirely unregulated operators that have virtually no oversight.
Malta ultimately chose to drop its request for an opinion, vying instead to work through a legislative process in the Council of Europe in the hopes of achieving changes in the Convention.
While most European nations signed onto the Convention in September 2014, Malta is not currently a signatory to the agreement.
Perform Group Teams with FIFA to Improve EWS
Meanwhile, more groups in the world of sports are working towards the prevention of match manipulation.
The Perform Group, a digital sports content provided, has signed an agreement with FIFA's Early Warning System in an effort to help protect the integrity of soccer matches and tournaments.
Perform will integrate data from their Opta brand into FIFA's current monitoring efforts, and FIFA hopes that this data could help their detection of suspicious sports betting activities.
"Perform is a very strong partner in the global fight against match manipulation, and such cooperation represents a fundamental keystone of our overall strategy," said Ralf Mutschke, FIFA director of security. 
The Perform Group produces and packages content for professional sports competitions around the world.
It also operates Livesport.tv, an online live streaming site for sporting events.
According to officials from Perform, they believe that sharing information with the Early Warning System will be beneficial for both FIFA and the company.
"We are delighted that Perform digital content can so readily be used in partnership with rights holders in order to strengthen the integrity of competitions," said Matthew Drew, director of integrity and security for Perform.
Most Read