Madison Square Garden Buys Controlling Stake in eSports Franchise Counter Logic
Posted on: August 1, 2017, 02:00h.
Last updated on: August 1, 2017, 03:08h.
The company behind Madison Square Garden is adding eSports to its portfolio of live entertainment offerings by purchasing a controlling stake in Counter Logic Gaming, the oldest and one of the most successful League of Legends (LoL) organizations.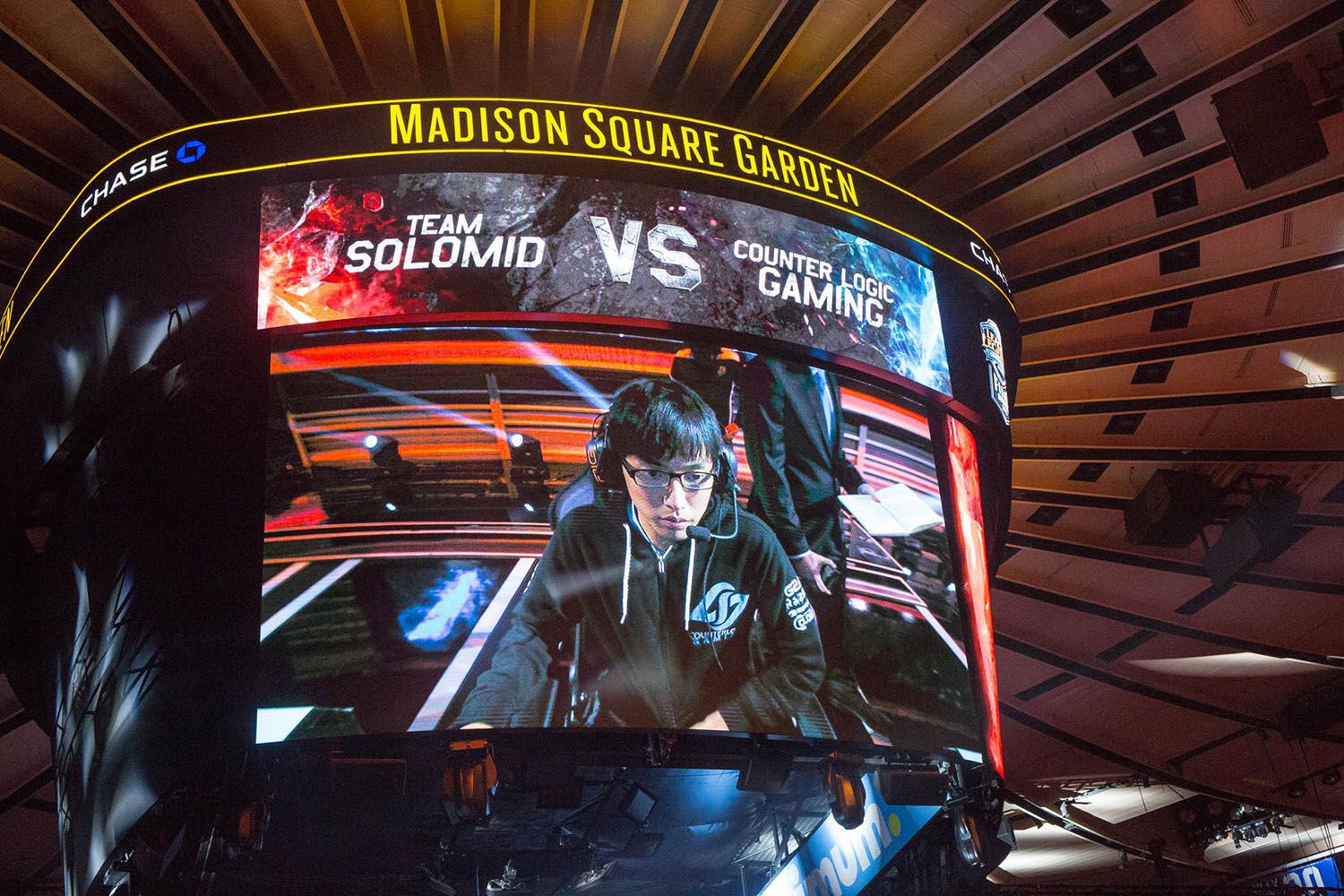 Counter Logic was founded in 2010 as an LoL team. It has since won two North American League of Legends Championship Series tournaments, the marquee competition founded in 2013. The company has since branched out and now has teams competing in other popular games, including Halo, Counter-Strike: Global Offensive, and Call of Duty.
The Madison Square Garden Company's purchase puts the eSports group under the same corporate umbrella as the iconic New York Knicks and Rangers sports franchises, and allows the video gaming teams to call the company's famed Midtown Manhattan arena its home.
"We have been actively exploring opportunities to enhance MSG's portfolio of live experiences," Madison Square Garden Company President David O'Connor said. "We have been keenly interested in eSports, which we believe has the potential to generate significant growth."
Traded on NASDAQ, MSG shares showed little to no reaction to the acquisition. Terms of the deal were not disclosed.
Validating eSports
Video game competitions date back to the 1970s, but eSports really gained its footing in the 1990s when personal computers took gaming online. South Korea is largely credited with creating global tournaments, which has since spawned into eSports.
As the industry emerged, eSports quickly gained the attention of more traditional sports leagues.
In May, the National Basketball Association announced the formation of the NBA 2K eLeague, in which 17 eLeague teams, representing actual franchises in the NBA, will compete in an 82-game season.
"It's a good opportunity to reach younger fans in a different way and hopefully incorporate them into our fanbase," Philadelphia 76ers CEO Scott O'Neil said earlier this year.
Casinos are also hoping to make gambling fans out of eSports enthusiasts. Last fall, the Nevada Gaming Control Board tweaked its regulatory laws that allow sportsbooks to obtain a supplementary license to offer odds on eSports.
The Downtown Grand's William Hill sportsbook became the first licensed eSports facility in November. The Neonopolis, also a Downtown Las Vegas property, recently opened the Millennial eSports Arena, a 15,000-square-foot space that can seat 500 people.
And the Strip's Luxor casino-hotel is in the process of transforming one of its nightclubs into an eSports venue.
MSG's Firsthand Experience
Two years ago, Madison Square Garden played host to the sold out North American League of Legends Championship Series Summer Finals, which Counter Logic won. Corporate officials apparently liked what they saw, and did their research into eSports, which is projected to be worth $1.5 billion globally by 2020.
MSG says its acquisition is to "help influence and shape the future of professional sports." Counter Logic is one of the most popular eSports groups, with millions of fans across its social media and online platforms.
Madison Square Garden hopes to combine those followers with its "rabid global fan base" to promote eSports. The Garden has served as the setting for some of the most iconic moments in the history of sports and entertainment. MSG apparently feels eSports is ready to take the stage.
Latest Casino Stocks:
Retrieving stocks data...
Retrieving stocks data...
Retrieving stocks data...
Retrieving stocks data...
Retrieving stocks data...