Macau Visitor Arrivals Up Over Five Percent Through First Half of 2017
Posted on: July 25, 2017, 05:00h.
Last updated on: July 25, 2017, 04:27h.
Macau welcomed more than 15 million visitors between January and June 2017, a 5.4 percent gain compared to visitor numbers for the first half of 2016. Even better for Macau tourism interests, more than eight million stayed overnight, a 13 percent year-over-year increase.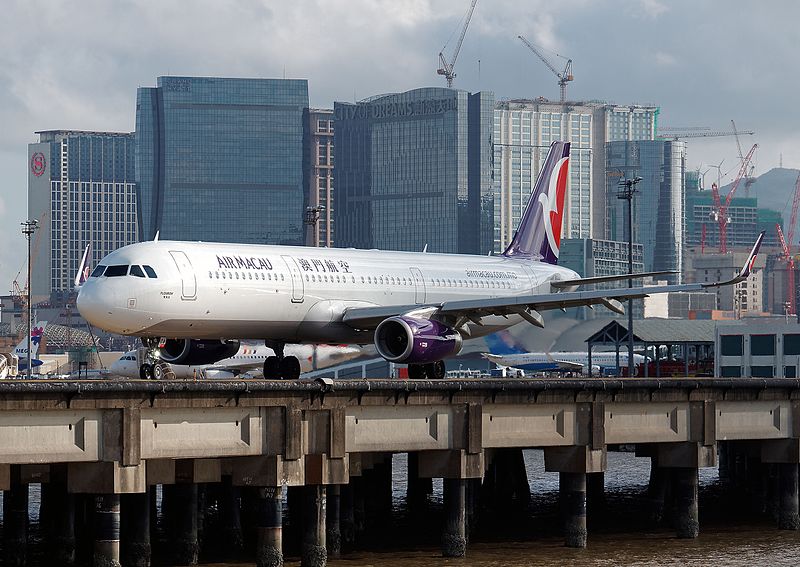 The data supplied by the Macau Statistics and Census Service provided a strong report for the Chinese casino enclave. Incoming arrivals from Mainland China are also up for the first half of 2017, with 10.3 million Chinese citizens venturing to Macau so far this year.
These numbers offer promising figures as casino resorts continue to focus more heavily on appealing to the masses of low- and mid-stakes customers instead of catering solely to VIP high rollers.
Macau's ability to attract new visitors has led to an influx in gaming revenue. Casinos in the world's richest gambling hub won $2.50 billion in June, the market's 11th straight month in the black. Year-to-date gaming income is outpacing 2016 by more than 17 percent.
Holiday Roads
After three years of declining gaming revenue, Macau kicked off its 2017 campaign with a busy Chinese New Year. The day observes the new moon of the traditional lunisolar Chinese calendar, which was January 28 in 2017, but is commonly celebrated as a weeklong holiday.
Referred to as the Spring Festival, Macau hotels reported occupancy rates of more than 80 percent between January 27 and February 6. Finding a room at one of the casino resorts was difficult, and allowed casino properties to charge premium rates, as high as $425 a night for a standard room.
Visitor arrivals bounced 5.5 percent through the first two months thanks to the Spring Festival, and Macau has managed to maintain its uppity pace through June.
In addition to visitors from Mainland China, Macau is welcoming more international travelers than in 2016.
The small island nation of Taiwan continues to send the most foreigners to Macau, with more than 5.2 million people making the two-hour flight.
South Korea is also partly responsible for the surge in 2017 Macau visitation, with 4,34 million Koreans visiting Macau this year, up a whopping 38.7 percent compared 2016.
Additional popular origins of Macau's guests include Japan (1.59 million people, up 15 percent), the United States (926,000, up 1.5 percent), and Canada (373,000 million, up 2.4 percent).
Rebound, But Not Solid Ground
All present data point to a Macau recovery, or at the very least, stabilization.
Amid Chinese President Xi Jinping's crusade against corruption, Macau's gaming win plummeted from more than $45 billion in 2013 to $27.75 billion last year. But these numbers appear to be on the rebound.
Through June, casino revenue is more than $3 billion ahead of last year. Paired with the increased numbers of visitors, and an alleged easing of Jinping's crackdown on VIP junket tours, a sense of optimism has returned.
In recent months, however, Macau casinos have been forced to incorporate facial recognition technology at ATMs and set limits on customer withdrawals. Gambling venues have also cracked down on proxy betting.
A gaming environment deemed "too strict" could lead to fewer visitor arrivals, particularly from the still-coveted international VIP segment.
Similar Guides On This Topic