Macau VIPs Return, Gross Gaming Revenue Soars 26 Percent in June
Posted on: July 3, 2017, 10:00h.
Last updated on: July 3, 2017, 10:31h.
The crackdown on Macau VIPs is showing signs of easing, as the world's biggest casino hub posted strong earnings for the month of June.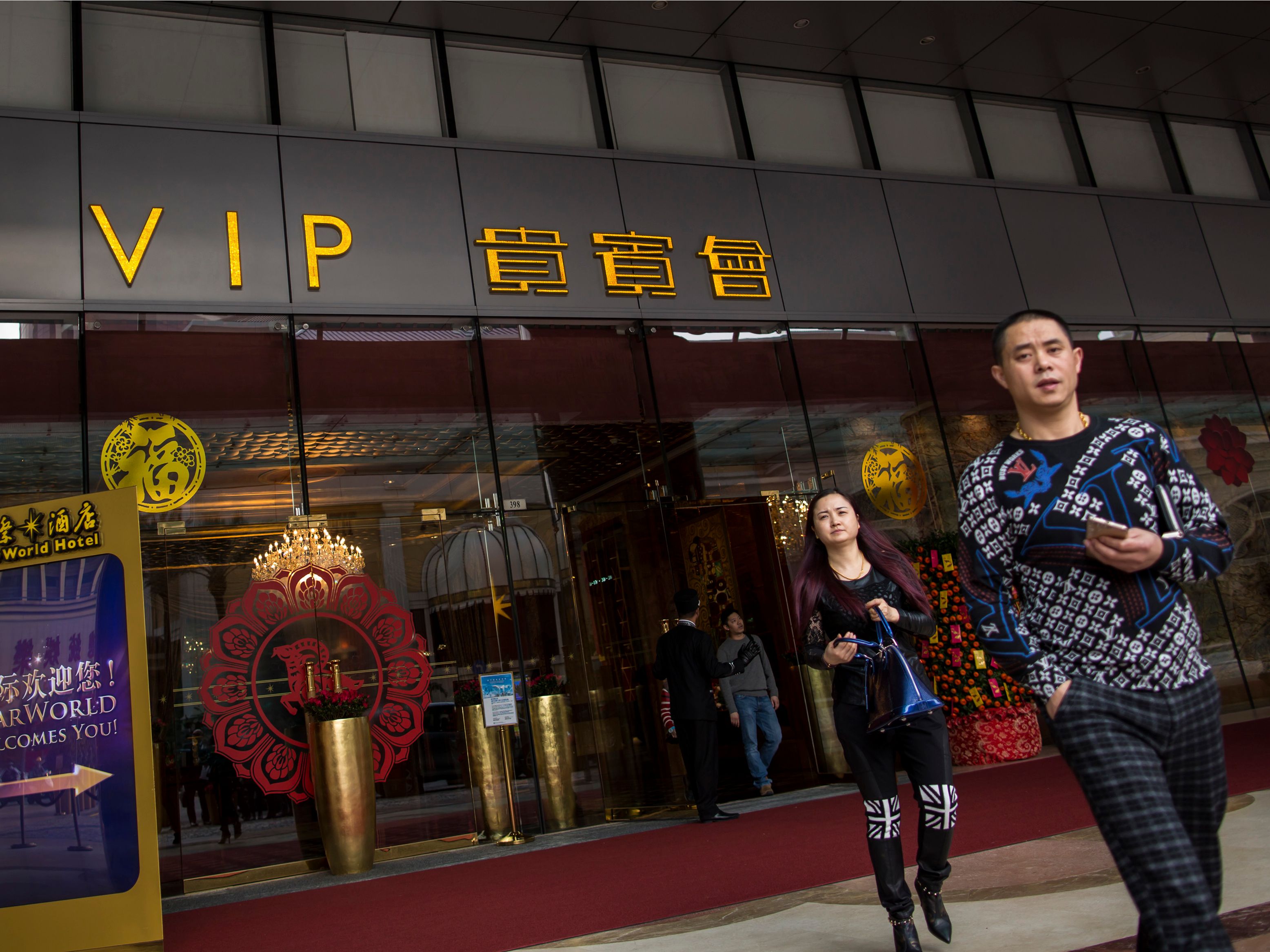 Gross gaming revenue totaled 20 billion patacas ($2.49 billion), a 25.9 percent increase compared to the same month in 2016.
VIPs are being credited for Macau's ongoing recovery. June marked the region's 11th straight month in the black.
The gaming uptick comes after the city endured two years of declines as a result of People's Republic of China President Xi Jinping's directive to reduce alleged corruption. VIP junket companies were seen by the government as an avenue to move money out from underneath China's heavily taxed regime.
Year to date, Macau casinos have collected $15.4 billion, more than 17 percent ahead of where the market was at this time last year.
Report Good and Bad
While it's difficult to pan a 26 percent monthly gain, the nearly $2.5 billion win actually fell short of analyst expectations. Most forecasts called for around a 30 percent increase, and the shortcoming might hint that high rolling Chinese citizens remain wary of using junket companies.
VIP touring customers buy expensive packages on the mainland, some costing more than $500,000. The junkets then transport the person to Macau, where he or she is provided with the equivalent amount of money in "free" gaming credit.
With their money now in the tax haven of Macau and removed from China's oversight, the VIP client can gamble, or simply cash out with their "winnings."
It's estimated that VIP gamblers are responsible for more than half of Macau's total casino revenue.
In addition to cracking down on high rollers, China has also pressured Macau to implement better security measures to restrict money laundering. ATM withdrawals are now limited to about $1,450, and 680 of the machines have been fitted with facial recognition technology that verifies users' identities and monitors transactions.
Mainland in Control
Jinping's federal government continues to hold the upper hand in deciding the future of Macau.
Should VIPs be allowed to use touring companies to visit the city, gaming revenue will almost certainly continue to climb in a positive direction. More regulation and stricter controls of money movement will presumably do just the opposite.
For casino companies like Las Vegas Sands, Wynn, and MGM, which have all invested billions of dollars in the enclave, less supervision is of course the preferred route.
The operating units of the US-based casino and hospitality companies have gained much value on the Hong Kong Stock Exchange in 2017. MGM is up 8.5 percent through June 30, and Sheldon Adelson's Sands is up almost 20 percent. But it's Wynn who's done most of the winning, as the conglomerate is trading 55 percent higher this week than it did in January.
However, ongoing concerns of further enforcement controls being levied from Beijing keep Macau volatile.
The June revenue report pulled back the stocks. Sands China was down over two percent on Monday. MGM lost over 3.5 percent, and Wynn lost 2.7 percent.
Similar Guides On This Topic