Macau Visitor Arrivals Surge After Quarantine Easing, Casino Traffic Returning
Posted on: July 18, 2020, 12:52h.
Last updated on: July 20, 2020, 08:23h.
Macau is benefiting from the Guangdong province lifting its mandatory 14-day quarantine on people returning from the gaming center.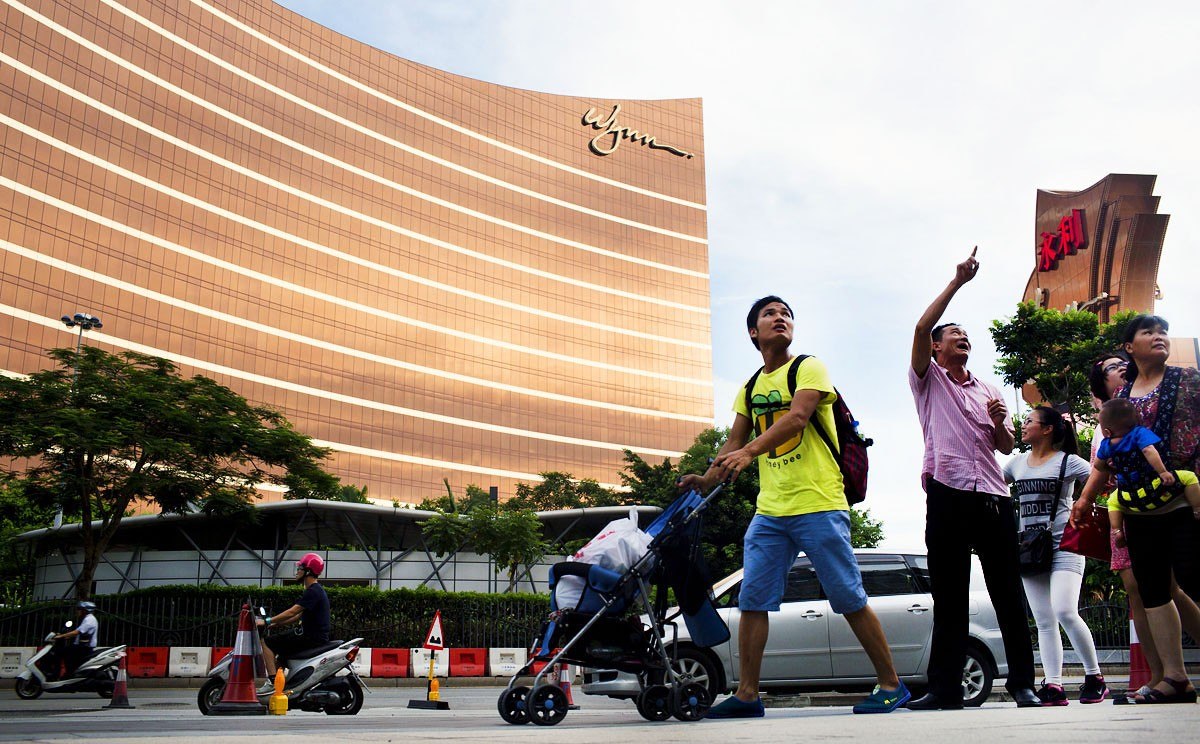 Macau Government Tourism Office (MGTO) Director Maria Helena de Senna Fernandes revealed Friday that the Chinese Special Administrative Region (SAR) is welcoming roughly 2,000 tourists per day. That's since Guangdong lifted its isolation requirement on the enclave. The Macau Statistics and Census Bureau reported that only 16,133 people traveled into the SAR in May. June's figures are set to be released on July 20.
While Fernandes' comments at least show Macau's tourism industry — the economic engine of the region– is beginning to restart, she says there's a long way to go before pre-COVID-19 levels are experienced.
Recovery Mode
In 2019, Macau welcomed a record 39.4 million visitors. The tally was up 10 percent on 2018's total of 35.8 million visitors, and a staggering 82 percent on the number of people who visited a decade earlier in 2009.
Mainland China is where most visitors to Macau originate. Forty-six percent of visitors last year came from Guangdong.
While Guangdong residents are able to more freely come and go to Macau, health safety measures remain in place that are expected to continue hampering the enclave's casinos.
Any person trying to enter a casino must show proof that they've recently tested negative for COVID-19. Non-invasive body temperature checks are also being conducted, and patrons must complete a health assessment form claiming they are feeling well, and have not been in contact with anyone ill.
The Macau Public Security Police Force is expecting an increase in tourists this weekend following the easing of the Macau-Guangdong cross-border policies. All individuals arriving in Macau must show proof of a recent negative test, or undergo a test at the border gate.
Macau health officials say they can currently test 5,000 people per day. However, they say should the need arise, they could increase that capacity to 16,000 daily tests.
Staff Tests
Macau is marketing itself as a "safe city," and part of that campaign is requiring all casino employees to undergo a nucleic acid test to detect whether they might be coronavirus positive.
Front line workers — those on the casino floors — began being tested this past week.
The virus testing is taking place at exposition halls or ballrooms" inside the casino resorts, explained a spokesperson for the Macau Gaming Staff Rights Association, a union that represents gaming and hospitality workers.
Each of the six licensed casino operators is responsible for carrying out the tests.
Union Gaming analyst John DeCree says gamblers are on the way.
"Guangdong and Hong Kong serve as the local markets for Macau, and as travel restrictions ease, we anticipate a surge in pent-up demand," said DeCree. "While the negative COVID-19 nucleic acid test and health requirements still create some notable consumer friction, the relaxed border restrictions should facilitate additional visitation and ultimately GGR for Macau — marking the first step towards recovery after three months of virtually no revenue."
Similar Guides On This Topic